Build Your Royalty Free Music Library
When you buy royalty free music from SmartSound, it's always available for you to customize and download directly from our web site or by installing it on your workstation for access with our Sonicfire Pro software.

Save Time With Our Patented Software
Our Professional Soundtrack Creation Technology automatically delivers professional music edits instantly. Adjusting the length, arrangement and instrumentation of every SmartSound track is instantaneous and 100% professional!
Be More Creative
SmartSound technology (Sonicfire Pro) allows you to express your creativity far beyond regular royalty free music. Since our music is totally customizable for length, mood and instrument mix, you can create over 20 million different soundtracks to find that perfect fit for your project.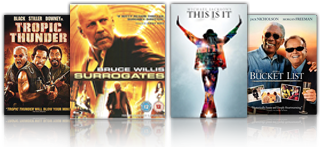 Impress Your Audience
Our royalty free music library is comprised of a hand-picked and professionally curated collection of music. Our music comes from top musicians, film composers, indie bands and independent artists. No sifting through thousands of crowd-sourced tracks. Every SmartSound track is a winner!
Use Legal Music
SmartSound offers one of the most generous worry-free music licenses in the industry. Put SmartSound in your (or your clients) productions and play it anywhere for any amount of time at no additional cost. (*If you need to manufacture more than 10,000 pieces of physical media, you'll need to contact us for approval...that's it!)
Our products have changed!
We have updated our music licenses to provide you more flexibility and value. Please choose your product below.
Life As A Playground
An easy-moving heartland rock selection with gritty vocals., , Lyrics:, , Well she grows like New York City, When her birthday comes we salute her with icing on her face, She was chosen by her mother coming back from Arizona, Daddy's stuck in his masquerade days, , She learns one by one in daily stages, When she falls down she'll laugh it off in her giggle town, I say When she falls down she laughs it off in her giggle town, When she falls down she laughs it off, she just laughs it off, , Cause I know by next Tuesday, you'll be climbing mountains so high, That's about as happy as I could ever be, And I know by that Friday 'Hey Uncle Josh, , I love it when it's you and me. You and me. , Just you and me in your apartment.', , Her hair is gettin' so long, her mother is so so pretty, She does her damndest for her baby, When I say you all deserve it all so much, I mean ya do., I mean, what are bright lights for? For this darkened world, What are bright lights for? For this darkened world., What a bright light you are, what a bright light you both are, , Cause I know by this Sunday you'll be singing your own made-up song, And a tear will come heavy, so heavy upon my face, and I know by that Monday. 'Hey Uncle Josh, I love it in this place. , In this place, in this place my life is a playground'
Choose your license:

Standard
Extended
Widest
Customizable with Sonicfire Pro and Quicktracks
Personal and professional use
Promote a product or service
Use on my own website
Videos created for a third party
Use on my clients website
Monetized videos on YouTube, Vimeo, Facebook, Etc.
Display at Film Festivals
Display in theaters

(one theater)

(unlimited theaters in one country)

(unlimited)
Assign Distribution Rights
DVDs & Downloads

(up to 2000)

(up to 10000)

(unlimited)
In mobile apps
Local TV/radio broadcasting (includes advertising)
National TV/radio broadcasting (includes advertising)
Royalty Free Music License Info
---
Want to save money?
Upgrade to a Music Pack
Or Buy The Whole Album
---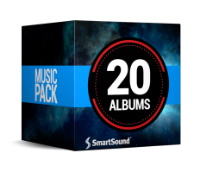 Best Deal - Album Packs!