Build Your Royalty Free Music Library
When you buy royalty free music from SmartSound, it's always available for you to customize and download directly from our web site or by installing it on your workstation for access with our Sonicfire Pro software.

Save Time With Our Patented Software
Our Professional Soundtrack Creation Technology automatically delivers professional music edits instantly. Adjusting the length, arrangement and instrumentation of every SmartSound track is instantaneous and 100% professional!
Be More Creative
SmartSound technology (Sonicfire Pro) allows you to express your creativity far beyond regular royalty free music. Since our music is totally customizable for length, mood and instrument mix, you can create over 20 million different soundtracks to find that perfect fit for your project.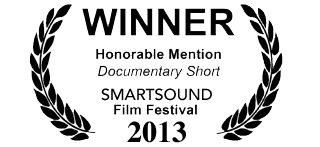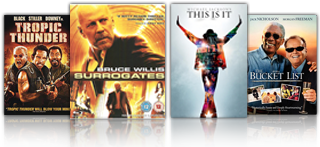 Impress Your Audience
Our royalty free music library is comprised of a hand-picked and professionally curated collection of music. Our music comes from top musicians, film composers, indie bands and independent artists. No sifting through thousands of crowd-sourced tracks. Every SmartSound track is a winner!
Use Legal Music
SmartSound offers one of the most generous worry-free music licenses in the industry. Put SmartSound in your (or your clients) productions and play it anywhere for any amount of time at no additional cost. (*If you need to manufacture more than 10,000 pieces of physical media, you'll need to contact us for approval...that's it!)
SmartSound Support
SmartSound tutorials Instructors
License Information
SmartSound Sonicfire Pro Updates
Quicktracks update for Adobe Premiere
Who needs this update?
SmartSound Quicktracks adds soundtracks to a number of video editing applications. This update is for owners of Quicktracks for Premiere Pro (Now known as Quicktracks for Adobe Premiere)>
What version is this update?
Quicktracks for Adobe Premiere has two version numbers. The new versions are as follows:
Quicktracks for Adobe Premiere Plug-in: version 3.1.2
Quicktracks music engine: version 3.0.9.0
If you are not sure what version you are currently running, please open the SmartSound options window which can be found in the music window of your program. In this window, under the about tab, you will find the version number (). Upon installation, the updater may prompt you with a message that it is going to uninstall your current version. If so, click OK, however you will need to run the updater again once the uninstall is complete.
Why should I update Quicktracks?
The purpose of this update is to provide you with the latest release of the Quicktracks plug-in for Adobe Premiere Pro 1 - 2 and Premiere Elements 1 - 7 and to offer you the latest version of SmartSound Quicktracks.
Changes in Quicktracks for Premiere Pro 3.1.1:
Corrects a crash with wave form display of songs in excess of 5 minutes in duration.
Improved compatibility with Adobe Premiere Elements.
General bug fixes for older versions
NOTE: Premiere project files from previous versions of the Quicktracks plug-in, which contain SmartSound music, are not compatible with this new version.
Changes in SmartSound Quicktracks version 3.0.6.0
Digitally signed installer
Compatibility with QuickTime 7
Faster decompression of single track downloads
General bug fixes for older versions.
Added functionality with Windows Vista
Download the Update
PLEASE READ: When you click this download link make sure to Save the installer to your computer. Do Not choose to run the installer from the web. Save the file to your Desktop and after you run the installer and verify that it was successful, you may delete the installer. Make sure that you have Exited Premiere before running either of these installers.
Download the Quicktracks for Adobe Premiere update version 3.11 and Quicktracks 3.0.6.0 (11.5mb) for Premiere Pro 1, 2, and CS3 (CS3 unsupported)
Download the Quicktracks for Adobe Premiere update version 3.12 and Quicktracks 3.0.9.0 (20.5mb) for Premiere Pro CS4 (requires v4.1 or higher)
Tips / Questions
SmartSound Support
SmartSound tutorials Instructors
License Information