Build Your Royalty Free Music Library
When you buy royalty free music from SmartSound, it's always available for you to customize and download directly from our web site or by installing it on your workstation for access with our Sonicfire Pro software.

Save Time With Our Patented Software
Our Professional Soundtrack Creation Technology automatically delivers professional music edits instantly. Adjusting the length, arrangement and instrumentation of every SmartSound track is instantaneous and 100% professional!
Be More Creative
SmartSound technology (Sonicfire Pro) allows you to express your creativity far beyond regular royalty free music. Since our music is totally customizable for length, mood and instrument mix, you can create over 20 million different soundtracks to find that perfect fit for your project.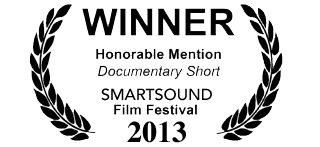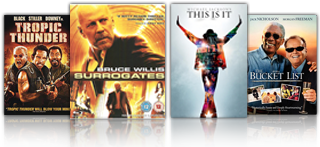 Impress Your Audience
Our royalty free music library is comprised of a hand-picked and professionally curated collection of music. Our music comes from top musicians, film composers, indie bands and independent artists. No sifting through thousands of crowd-sourced tracks. Every SmartSound track is a winner!
Use Legal Music
SmartSound offers one of the most generous worry-free music licenses in the industry. Put SmartSound in your (or your clients) productions and play it anywhere for any amount of time at no additional cost. (*If you need to manufacture more than 10,000 pieces of physical media, you'll need to contact us for approval...that's it!)

Customer Testimonials
What users are saying ...
"I love SmartSound which came with Roxio MyDVD 10. I have authored DVDs for myself, family and friends. There is a track American Sunrise and I used this for the scene at The American Cemetery at Madingley, Camebridge,UK. The music for this scene is as though the music was written especially for the scene and portray great reverance to the DVD of the visit to Madingley. Madingley a credit to all those who loved ones are at rest in the grounds of the cemetery. Other track I have used give impact to MyDVD and would suggest to others to use SmartSound. 9-2-2011."
Chris Fish, Norfolk, UK
"I really like and enjoy the superb quality of your music, systems and presentations."
B Urlich, New Zealand
"I love SmartSound products and depend on Sonicfire Pro to provide polished and professional customized scores for my video projects. The combination of the application and the excellent music tracks are truly second to none, and I never hesitate to recommend them to others in my field. Keep up the great work."
J Jones, U.S.A.
"I really love the ability of your software to create various mixes of different lengths."
S Heathe, Canada
"I think SmartSound is a great concept."
J Greenwood, England
"I particularly like the service, I buy exclusively from you,because of it. You back the product and fix problems. I am extremely loyal to businesses that have that policy. Good job. "
G Clark III, U.S.A.
"Great product - never ceases to impress the recipients of my projects. Thanks."
J Tucker, Austrailia
"Keep up the great work! Love your products!"
T Davis, U.S.A.
"SmartSound is the best software and has the best music choices. I use it on almost every project."
R Bowman, U.S.A.
"I have always been so impressed with SmartSound and it's ability to create custom tracks for my video clips. I also really like the ability to create variations of the music that allows a subtle difference when piecing together video clips."
B Stockwell, U.S.A.
1
2
3
>
Last ›