The Only Customizable Royalty Free Music Library
Build Your Library
When you buy music from SmartSound, it's always available for you to customize and download directly from our web site or by installing it on your workstation for access with our Sonicfire Pro software.

Save Time With Our Patented Software
Our Professional Soundtrack Creation Technology automatically delivers professional music edits instantly. Adjusting the length, arrangement and instrumentation of every SmartSound track is instantaneous and 100% professional!
Be More Creative
SmartSound technology allows you to express your creativity far beyond regular royalty free music. Since our music is totally customizable for length, mood and instrument mix, you can create over 20 million different soundtracks to find that perfect fit for your project.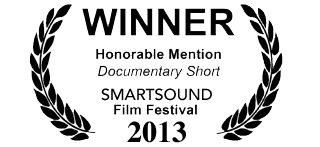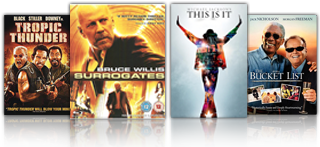 Impress Your Audience
Our royalty free music library is comprised of a hand-picked and professionally curated collection of music. Our music comes from top musicians, film composers, indie bands and independent artists. No sifting through thousands of crowd-sourced tracks. Every SmartSound track is a winner!
Use Legal Music
SmartSound offers one of the most generous worry-free music licenses in the industry. Put SmartSound in your (or your clients) productions and play it anywhere for any amount of time at no additional cost. (*If you need to manufacture more than 10,000 pieces of physical media, you'll need to contact us for approval...that's it!)
SmartSound Support
SmartSound tutorials Instructors
License Information
Customer Service and SmartSound Support
We keep a detailed tech support library. Most likely, you can find the answers to your questions there. If not, please email us for help. Visit the Tech Support Library.
Customer Service
SmartSound Sales
(800) 454-1900
818-920-9122
818-450-1499 Fax
Technical Support
818-920-9132
Available 8:30am-5pm, Pacific time, Monday-Friday
Sonicfire Pro System Requirements
Macintosh Minimum System Requirements
Operating System: Macintosh OS X 10.4.0 or higher
Processor: Intel or Power PC (G4 or better) SFP v4.1.1 & up is Universal Binary
Sound: Sound Card & Speakers
RAM: 256 MB available RAM
Space: 50 MB hard disk space
Final Cut Pro Plug-in: Final Cut Pro version 6.0.2 or greater required
Compatible Formats
AUDIO

Audio Interchange File Format - AIFF
MPEG layer 3 - MP3
SmartSound Audio File - SDS
SmartSound Audio Package - SSUP
SmartSound Download Package - SSDL
WAVE form audio format - WAV

VIDEO

AVI
MOV
MPEG - 1
MPEG - 4
Windows Minimum System Requirements
Operating System: Minimum of Windows XP SP1, Windows Vista, or Windows 7
Processor: Intel 1GHz Pentium processor or equivalent
Sound: Sound Card & Speakers
RAM: 256 MB available RAM
Space: 50 MB hard disk space (minimum)
Media Players: Windows Media Player 11 or newer.
Compatible Formats
AUDIO

Audio Interchange File Format - AIFF
MPEG layer 3 - MP3
SmartSound Audio File - SDS
SmartSound Download Package - SSDL
SmartSound Audio Package - SSUP
WAVE form audio format - WAV

VIDEO

AVI
MOV
MPEG -1
MPEG -4
WMV
Defective Product
If you think your product is defective, please contact the technical support department. Click here to read our delivery and exchange policy.
Keep Informed
Track Your Order
When will I receive my order?
SmartSound makes every effort to ship orders as quickly as possible. In most cases, orders received by 2pm Pacific time are shipped the same day. If your order is urgent, please call the Customer Service department at 800-454-1900 to ensure immediate shipment. Orders are shipped Monday through Friday, excluding holidays. FedEx is our preferred carrier.
An email is sent to you when your order has been processed, which includes tracking information for your order. The tracking link refers you to the shipping company's web site, which typically provides you with the expected delivery date.
For USA residents, economy shipping is NOT always timely, as delays are possible when the trucks encounter bad weather. We strongly urge you to use Overnight or 2-Day shipping if your order is time-critical. Orders are shipped from the Los Angeles area. Typical delivery time to the East Coast is 5 business days (not counting the day the order is shipped).
The most common reason for orders to be delayed is due to incorrect credit card billing information, which prevents the credit card from being charged. Another common reason for order delay is when discounted software upgrades are ordered without previous registration information on hand for the qualifying product purchases. An email will be sent to you, should we need additional information to complete your order. Please respond promptly to ensure quick processing of your order.
Should you have any questions regarding your order status, please contact the Customer Service department and we will be happy to assist you.
If you did not receive an email from us with your tracking information, you can track your order by invoice number. The invoice number was given to you by our sales staff, and is not the same as the web order number.
Service Type
SmartSound Support
SmartSound tutorials Instructors
License Information