Royalty Free Music Search
Award Winning And Patented SmartSound Technology
Create custom, professional quality soundtracks on your desktop, or use our online customization tool.
Only SmartSound Gives You …
Award Winning Royalty Free Music Technology
Quality Music & Artists
MP3, OGG, WAV & AIFF
100% Copyright Clear
Pay Once, Use Forever
In The Field With Starbucks' Eric Pokorny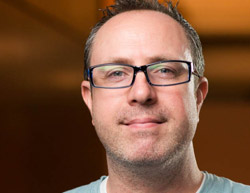 "Sometimes, audio can be challenging to capture in the stores due to various machines running at the same time" says Eric Pokorny one of a small group of full-time media creators working in Starbucks Seattle headquarters...
Learn more about Eric »
SmartSound Customers
SmartSound Social Networks
Connect With Us!
SmartSound Royalty Free Music Pricing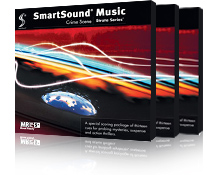 Starting at …
Current Article / Blog
Tue, 13 October 2015
SmartSound Software is proud to introduce a brand new search capability on our site. Over the past several months we have worked hard to create an awesome new search process so you can find music more…
Read more »