Build Your Royalty Free Music Library
When you buy royalty free music from SmartSound, it's always available for you to customize and download directly from our web site or by installing it on your workstation for access with our Sonicfire Pro software.

Save Time With Our Patented Software
Our Professional Soundtrack Creation Technology automatically delivers professional music edits instantly. Adjusting the length, arrangement and instrumentation of every SmartSound track is instantaneous and 100% professional!
Be More Creative
SmartSound technology (Sonicfire Pro) allows you to express your creativity far beyond regular royalty free music. Since our music is totally customizable for length, mood and instrument mix, you can create over 20 million different soundtracks to find that perfect fit for your project.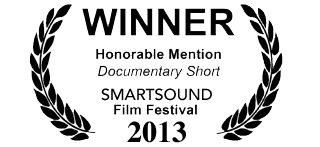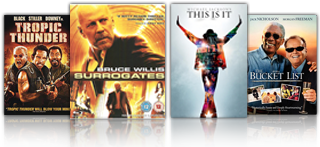 Impress Your Audience
Our royalty free music library is comprised of a hand-picked and professionally curated collection of music. Our music comes from top musicians, film composers, indie bands and independent artists. No sifting through thousands of crowd-sourced tracks. Every SmartSound track is a winner!
Use Legal Music
SmartSound offers one of the most generous worry-free music licenses in the industry. Put SmartSound in your (or your clients) productions and play it anywhere for any amount of time at no additional cost. (*If you need to manufacture more than 10,000 pieces of physical media, you'll need to contact us for approval...that's it!)
In The Field With Pros using Sonicfire Pro
Eric Pokorny is one of a small group of full-time media creators working in Starbucks Seattle headquarters. He will often use the music score to "compensate" removing almost all the sound except the narration or dialogue, laying in the score to fill out the track and give it character.
Read More in The Blog »
Greg Mulvey is the Lead Editor and Motion Graphics Designer for Second City Communications, the business solutions division of Chicago's world-famous improv comedy theater, The Second City. (Alumni include Tina Fey, Steve Carell, Stephen Colbert, John Belushi, Bill Murray, to name a few.)
Read More in The Blog »
Darby and his associates at the media department for the FAA create media that runs the gamut from simple technical training films and documentation of events all the way to long form shows for broadcast, short-form PSAs and high-end, complex training.
Read More in The Blog »
Seth Worley has made a name for himself with groundbreaking special effects on minimal budgets. His new short, "Order Up" uses SmartSound's Music Library in an equally impressive score.
Read More in The Blog »
Barry & the award winning Life Tree Studios have been using SmartSound Software for several years & prefers it for its flexibility & customization.
Read More in The Blog »
Through years of experience Mark Apsolon has gained a wealth of knowledge as a videographer. He's not the type to keep it to himself either.
Read More in The Blog »
From showcasing ranch properties to documenting football games; or the real estate to natural gas industries, Matt has taken aerial photography to a platform for the masses.
Read More in The Blog »
A veteran diver & videographer, Steve's work has been featured by National Geographic, Disney & the History Channel. Receiving international recognition, Steve has received numerous international awards for marine videography.
Read More in The Blog »
Jedrzej is the co-owner and principle developer of the Portland based game development studio "Pocket Vault Studios". With an extensive background in film and video production, Jedrzej brings his creative storytelling skills to the interactive format of mobile game development.
Read More in The Blog »
An Award Winning Actor/Director, Brian has appeared in the films such as: "Get Shorty", "Catch Me If You Can", and "House Of Sand & Fog".
Read More in The Blog »
Lee White started his adventure into narrative motion shortly after graduating from Art Center, College of Design. Over fifteen years ago, Lee began creating short form videos for his clients and his search for music to use in these productions led him to Sonicfire Pro. Lee has been using Sonicfire Pro for the last five years.
Read More in The Blog »
It is very clear that the more you do something, the better you will get at it. The concept behind Preston Kanak's 3 Minute Shorts is based on exactly this principle.
Read More in The Blog »
Are you a producer or filmmaker using SmartSound? Would you like to be profiled on our site?
SmartSound Customers