The Only Customizable Royalty Free Music Library
Build Your Royalty Free Music Library
When you buy royalty free music from SmartSound, it's always available for you to customize and download directly from our web site or by installing it on your workstation for access with our Sonicfire Pro software.

Save Time With Our Patented Software
Our Professional Soundtrack Creation Technology automatically delivers professional music edits instantly. Adjusting the length, arrangement and instrumentation of every SmartSound track is instantaneous and 100% professional!
Be More Creative
SmartSound technology (Sonicfire Pro) allows you to express your creativity far beyond regular royalty free music. Since our music is totally customizable for length, mood and instrument mix, you can create over 20 million different soundtracks to find that perfect fit for your project.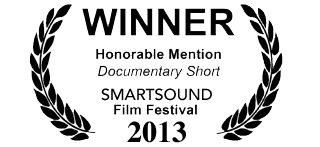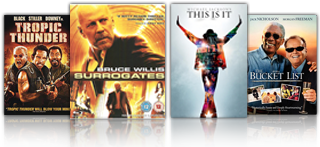 Impress Your Audience
Our royalty free music library is comprised of a hand-picked and professionally curated collection of music. Our music comes from top musicians, film composers, indie bands and independent artists. No sifting through thousands of crowd-sourced tracks. Every SmartSound track is a winner!
Use Legal Music
SmartSound offers one of the most generous worry-free music licenses in the industry. Put SmartSound in your (or your clients) productions and play it anywhere for any amount of time at no additional cost. (*If you need to manufacture more than 10,000 pieces of physical media, you'll need to contact us for approval...that's it!)
Royalty Free Music Pricing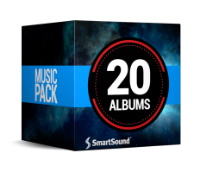 Royalty Free Music Albums
Multi-Layer and Single Layer (Stereo) — $99.95
Album Music Packs
One Year To Redeem
Entire Library (Includes New Releases)
Permanent License
Immediate Download

25 Albums for $699 ($27.96 each / 72% Savings)

10 Albums for $499 ($49.90 each / 50% Savings)

5 Albums for $299 ($59.80 each / 40% Savings)
Singles Music Packs
180 Days To Redeem
Entire Library (Includes New Releases)
Permanent License
Immediate Download

25 Singles for $379 ($15.16 each / 70% Savings)

10 Singles for $249
($24.90 each / 50% Savings)

5 Singles for $149
($29.80 each / 40% Savings)
Volume Licensing
Save Money with Multiple User Access to Your SmartSound Music!
Find Out More
Indie Film Pricing
Easily Get the Perfect, Royalty-Free Solution for Your Indie Film Soundtrack.
Find Out More
The Best Just Got Better! Sonicfire Pro 5.8
THE MOST EFFECTIVE WAY TO ADD HIGH-IMPACT MUSIC TO ANY PROJECT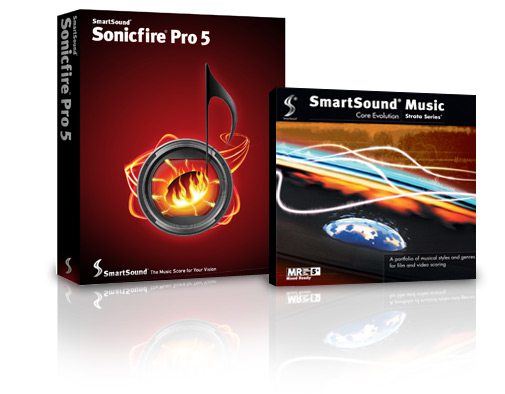 Welcome to the new Sonicfire Pro 5.8. Now Sonicfire Pro integrates with your SmartSound account to make purchasing and downloading music easier than ever!
Now with integrated web account management
Find the right music faster!
Download and Install automatically
Save Time with fewer steps
Get the same features and discounts as the website
Includes the NEW Multi-Layer Core Evolution Album
Purchase - $99.95
Sonicfire Pro software, including Core Evolution, is only $99.95!
Upgrade - $29.95
Sonicfire Pro Upgrade, including Core Evolution, is only $29.95!