Build Your Royalty Free Music Library
When you buy royalty free music from SmartSound, it's always available for you to customize and download directly from our web site or by installing it on your workstation for access with our Sonicfire Pro software.

Save Time With Our Patented Software
Our Professional Soundtrack Creation Technology automatically delivers professional music edits instantly. Adjusting the length, arrangement and instrumentation of every SmartSound track is instantaneous and 100% professional!
Be More Creative
SmartSound technology (Sonicfire Pro) allows you to express your creativity far beyond regular royalty free music. Since our music is totally customizable for length, mood and instrument mix, you can create over 20 million different soundtracks to find that perfect fit for your project.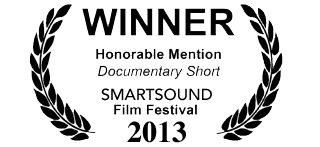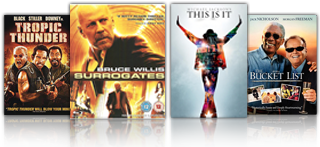 Impress Your Audience
Our royalty free music library is comprised of a hand-picked and professionally curated collection of music. Our music comes from top musicians, film composers, indie bands and independent artists. No sifting through thousands of crowd-sourced tracks. Every SmartSound track is a winner!
Use Legal Music
SmartSound offers one of the most generous worry-free music licenses in the industry. Put SmartSound in your (or your clients) productions and play it anywhere for any amount of time at no additional cost. (*If you need to manufacture more than 10,000 pieces of physical media, you'll need to contact us for approval...that's it!)
SmartSound Support
SmartSound tutorials Instructors
License Information
SmartSound Royalty Free Music License Info
Royalty Free Music purchased from the SmartSound web site is licensed for One Seat of Sonicfire Pro software per user. (For Quicktracks Annual licenses click here). For use with the Sonicfire Pro software a single user may use music purchased on up to 2 different computers provided they are the sole user of those computers. If you have multiple users using Sonicfire Pro software, please view our Multiple Seat Discounts for pricing. Our Network license permits multiple users to share the music using the single user pricing.
SmartSound has three license options for our individual tracks; Standard License, Extended License and Widest License. To see a chart comparing the different licenses, please click here.
All albums, album packs and singles packs are offered using the Extended License. The Standard License is not available for these options. Should you be interested in upgrading any individual track from an album you own or a pack you've purchased to the Widest License, you can obtain a Widest License for that track for $149.99.
Music purchased from within a 3rd party SmartSound integration (such as Cyberlink PowerDirector or Corel VideoStudio Pro) after Oct. 7, 2014, comes with the SmartSound Extended Commercial License.
Producers, editors and media creators working in and from Europe may be subject to different requirements for the use of music in their countries. Performance Rights Organizations (PROs) in Europe have different regulations regarding the collection of royalties than do their American and Canadian counterparts and are not under our control. For American and Canadian producers who are offering films and media for exhibit or sale in Europe most PROs there do not treat the music any differently than in the US and there are rarely any issues. If an issue does arise we can supply you with documentation indicating your valid use and license. Again, this is extremely rare as our customers rarely report any problems at all.
For producers, editors, media creators, etc. working from and in European countries other requirements and regulations may apply. Please see our list of SmartSound GEMA-free music. This is music specifically cleared for use by foreign media creators in these territories. Again, this applies only to media creators from those foreign countries.
We also offer an Annual subscription, which uses our Cloud-based Quicktracks technology. The Annual subscription license is similar to, but has a few differences from, our Extended License. Please see the Quicktracks Annual License for more information.
If you are an indie film maker focused on making a particular film, we have the best way in the business to create a custom music soundtrack for your film, with all the rights you need: Please see our Indie Film License for more information. This is also the license you will want to consider if you need to purchase multiple tracks at the Widest License.
Links:
If you purchased music prior to October 7, 2014 you have a different license than any of the above licenses. Click on the link below to see your license:
SmartSound Support
SmartSound tutorials Instructors
License Information

| | Standard | Extended | Widest |
| --- | --- | --- | --- |
| Customizable with Sonicfire Pro and Quicktracks | | | |
| Personal and professional use | | | |
| Promote a product or service | | | |
| Use on my own website | | | |
| Videos created for a third party | | | |
| Use on my clients website | | | |
| Monetized videos on YouTube, Vimeo, Facebook, Etc. | | | |
| Display at Film Festivals | | | |
| Display in theaters | (one theater) | (unlimited theaters in one country) | (unlimited) |
| Assign Distribution Rights | | | |
| DVDs & Downloads | (up to 2000) | (up to 10000) | (unlimited) |
| In mobile apps | | | |
| Local TV/radio broadcasting (includes advertising) | | | |
| National TV/radio broadcasting (includes advertising) | | | |