Royalty Free Music
Unique To Your Project - Every Time
Build Your Royalty Free Music Library
When you buy royalty free music from SmartSound, it's always available for you to customize and download directly from our web site or by installing it on your workstation for access with our Sonicfire Pro software.

Save Time With Our Patented Software
Our Professional Soundtrack Creation Technology automatically delivers professional music edits instantly. Adjusting the length, arrangement and instrumentation of every SmartSound track is instantaneous and 100% professional!
Be More Creative
SmartSound technology (Sonicfire Pro) allows you to express your creativity far beyond regular royalty free music. Since our music is totally customizable for length, mood and instrument mix, you can create over 20 million different soundtracks to find that perfect fit for your project.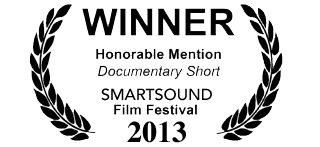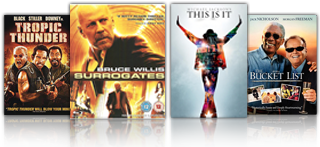 Impress Your Audience
Our royalty free music library is comprised of a hand-picked and professionally curated collection of music. Our music comes from top musicians, film composers, indie bands and independent artists. No sifting through thousands of crowd-sourced tracks. Every SmartSound track is a winner!
Use Legal Music
SmartSound offers one of the most generous worry-free music licenses in the industry. Put SmartSound in your (or your clients) productions and play it anywhere for any amount of time at no additional cost. (*If you need to manufacture more than 10,000 pieces of physical media, you'll need to contact us for approval...that's it!)
SmartSound Support
SmartSound tutorials Instructors
License Information
SmartSound® Quicktracks® Subscription Terms of Use
Royalty free music sold to you as part of the Quicktracks® Annual or Monthly Subscriptions provide you with a Synchronization license for use in audio/visual media during the time period for the Subscription you paid for. By purchasing a Quicktracks Annual or Monthly Subscription from SmartSound you acknowledge and agree to the stated terms, conditions and limitations of use.
It is specifically understood and agreed that SmartSound does not grant, sell or otherwise transfer any ownership of Copyright, Publishing or Master Recordings for any of its musical works contained on its websites, packaged products, electronic storage or the like.
Any use not specifically defined herein under Rights Granted is an unauthorized use and is a violation of this agreement and of applicable laws of the United States of America and other countries. In the event of your breach of these Terms of Use, legal action may be taken against you in accordance to copyright law. Only licenses generated from SmartSound Software, its websites and authorized dealers are valid.
Rights Granted
You are authorized to:
Synchronize the music in timed relation with any audio/visual content or production (herein after "Production"), without limitation, produced during the term of your Subscription.
Any music validly Synchronized to a Production during the term shall be applicable to its Production in perpetuity
Synchronize the music in timed relation with audio/visual content in a software product, hardware product, electronic media such as DVD, CD and the like (hereinafter "Other Product"), whether for sale or free, and reproduce/duplicate unlimited copies of such Other Product
Synchronize the music in timed relation with other audio/visual content and display such productions on the Internet, including video-sharing websites, so long as the music portion of the media is not retrievable and extractable in its original form (on its own or separate from the visual).
Synchronize the music in timed relation with other audio/visual content and broadcast such productions in all broadcast applications, local, regional, national and worldwide so long as Cue Sheet forms are properly filled out and filed when necessary and applicable (please see "Performing Rights" below).
Monetize any SmartSound music, validly purchased by you, in any video displayed on the Internet, including video-sharing websites. Monetize is hereby defined as the sharing of advertising revenues by the video-sharing website with persons or entities that post videos on the video-sharing website.
Limitations
You are not authorized to:
Make copies of unsynchronized recordings containing music from SmartSound, except as may be designated to a single computer workstation for the purpose of working with SmartSound audio software for audio/visual synchronization or to an audio server feeding multiple workstations for the same purpose provided they are under one physical roof and in compliance with the Single Site provision of this license.
Download music content from SmartSound Quicktracks without actively using it in a Production or Other Product during the term. You shall have no rights in and to any music downloaded during a valid term unless it is Synchronized with a Production or Other Product during the same term.
Use any music after the completion of your Subscription term; All rights in and to any music downloaded during the valid term hereof shall cease at the completion of the term and you shall not use the music in any Production, Other Product or any project whatsoever after the term.
Re-edit or change in any way validly Synchronized music after the expiration of the Subscription term.
Provide remote access to unsynchronized music from SmartSound to any location remote from your licensed address. without a valid Multi-Site License issued directly to you by SmartSound Software, Inc.
Copy, duplicate, provide access to, sell, lease, loan, act as reseller or distributor, or give away unsynchronized music from SmartSound by any means including the world wide web, streaming audio, or any delivery method now known or which shall become known.
Add lyrical or vocal content with words or lyrics, sung or spoken in coordination with the harmony and rhythm of the SmartSound music track, or in anyway create a derivative copyright without the express written permission of SmartSound. Note that narration, voice-over or any other word-based content that is supplied as a narrative to the movie itself and is independent of the music track and not related to it, shall not be considered lyrical or vocal content for the purposes of this clause.
Synchronize music from SmartSound in a manner that could be considered fraudulent or illegal.
Use SmartSound music independent of your media project in any downloadable or transferable format intended for multiple distribution including, without limitation in peer-to-peer file sharing, "Bit Torrent" websites or in any Sampling instrument or product.
Performing Rights
Most SmartSound music is registered with a Performance Rights Organization (PRO), although not all of it is. In addition some SmartSound music will be registered for Performance Rights in the US and Canada, but not in many countries in Europe, please refer to the specific track or album information on the SmartSound website or inside SmartSound software. To the extent the music is registered with a PRO, this Music License Agreement does not include clearance for Performing Rights.
Your use of SmartSound music registered with a PRO may require the filing of a music cue sheet for any Production that is broadcast on television, radio, cable, satellite or distributed theatrically if the distributor or broadcaster is affiliated with a PRO (many local and regional entities are not). To the extent it is required and if the SmartSound music is registered with a PRO, such music cue sheet shall correctly identify the copyright owner, composer, publisher, song title, type of use and length of use. Note that in the US and Canada Performing Rights clearance royalties are paid by broadcasters and are not typically the responsibility of producers, editors or typical users of production music. "Direct" licenses are available, please contact SmartSound. For producers, editors, media creators, etc. working from and in European countries please see our list of SmartSound music either not registered or exempted for use with PROs.
SmartSound Support
SmartSound tutorials Instructors
License Information