Build Your Royalty Free Music Library
When you buy royalty free music from SmartSound, it's always available for you to customize and download directly from our web site or by installing it on your workstation for access with our Sonicfire Pro software.

Save Time With Our Patented Software
Our Professional Soundtrack Creation Technology automatically delivers professional music edits instantly. Adjusting the length, arrangement and instrumentation of every SmartSound track is instantaneous and 100% professional!
Be More Creative
SmartSound technology (Sonicfire Pro) allows you to express your creativity far beyond regular royalty free music. Since our music is totally customizable for length, mood and instrument mix, you can create over 20 million different soundtracks to find that perfect fit for your project.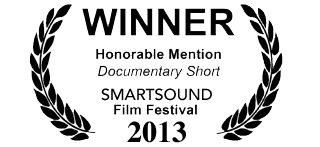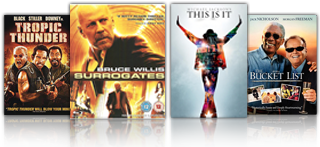 Impress Your Audience
Our royalty free music library is comprised of a hand-picked and professionally curated collection of music. Our music comes from top musicians, film composers, indie bands and independent artists. No sifting through thousands of crowd-sourced tracks. Every SmartSound track is a winner!
Use Legal Music
SmartSound offers one of the most generous worry-free music licenses in the industry. Put SmartSound in your (or your clients) productions and play it anywhere for any amount of time at no additional cost. (*If you need to manufacture more than 10,000 pieces of physical media, you'll need to contact us for approval...that's it!)
SmartSound/Avid/Pinnacle Partnership
What is the "Studio" series from Pinnacle?

Pinnacle's Studio video editing software is software that allows people to create and edit movies. It comes in a variety of configurations depending on your needs and these various configurations all support SmartSound Quicktracks music scoring software. If you have version 10 or earlier, SmartSound Quicktracks should already be on your computer.
SmartSound Quicktracks opens up a new world of musical choice and style available only from SmartSound. This is real music, not "Midi" or synthesized music and all SmartSound music is designed to take advantage of the great SmartSound benefits that have made it the industry standard in automated music scoring. These benefits include precise timing of music to your video, choices of different variations or arrangements at every custom length and thousands of available music tracks. And, adding more SmartSound music to enhance your Studio movies is a snap!
Adding More Music
There are many SmartSound music options to choose from. Our Movie Background Music CDs are affordably priced for home users making movies for personal use. The SmartSound Audio Palette, Producer and Edge series of music CDs contain an enormous spectrum of music licensed for broadcast and professional use at a fantastic price. Our Sound Palette series provides a range of sound effects for your projects. And stay tuned for our exciting, new collection from the world famous catalog of EMI Music. This series of disks will bring you the actual music themes and scores from some of the greatest movies and TV shows ever made! (Licensed for home and educational use only). Watch for this great new series soon! Preview our entire SmartSound music catalog online.