Build Your Royalty Free Music Library
When you buy royalty free music from SmartSound, it's always available for you to customize and download directly from our web site or by installing it on your workstation for access with our Sonicfire Pro software.

Save Time With Our Patented Software
Our Professional Soundtrack Creation Technology automatically delivers professional music edits instantly. Adjusting the length, arrangement and instrumentation of every SmartSound track is instantaneous and 100% professional!
Be More Creative
SmartSound technology (Sonicfire Pro) allows you to express your creativity far beyond regular royalty free music. Since our music is totally customizable for length, mood and instrument mix, you can create over 20 million different soundtracks to find that perfect fit for your project.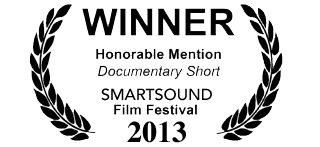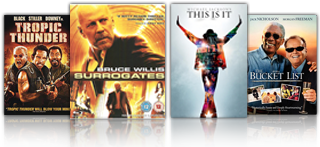 Impress Your Audience
Our royalty free music library is comprised of a hand-picked and professionally curated collection of music. Our music comes from top musicians, film composers, indie bands and independent artists. No sifting through thousands of crowd-sourced tracks. Every SmartSound track is a winner!
Use Legal Music
SmartSound offers one of the most generous worry-free music licenses in the industry. Put SmartSound in your (or your clients) productions and play it anywhere for any amount of time at no additional cost. (*If you need to manufacture more than 10,000 pieces of physical media, you'll need to contact us for approval...that's it!)
SmartSound / Adobe Partnership
Multiple Products
SmartSound has partnered with Adobe on numerous products and technologies over more than a decade. Adobe understands the value of SmartSound's patented customizable music technology and vast royalty free music library. Learn about the Adobe products that support SmartSound and shop for more music for your Adobe products here.
Latest Releases
Adobe Premiere Elements 10
This new version of Premiere Elements features a new Sonicfire Pro integration that works for both Windows and Mac users. Sonicfire Pro software and the Core Foundations music album are included free.
Adobe Premiere Pro & After Effects
No SmartSound software is included with these products, so SmartSound has created plug-ins for these applications. You may see some promotion of these products by Adobe, but they are sold separately from CS5, CS5.5, and CS6.
Learn more about these Plug-ins:
Premiere Pro CS5, CS5.5, & CS6
After Effects CS5, CS5.5, & CS6
What users are saying ...
"Sonicfire is phenomenal! It has enabled me to take my simple college presentations and give them exceptional impact. I always receive major compliments on the music, and composing and compiling has become a major hobby and relaxation for me. Thanks for the incredible work and product!"
G Thompson, USA
"I love SmartSound products and depend on Sonicfire Pro to provide polished and professional customized scores for my video projects. The combination of the application and the excellent music tracks are truly second to none, and I never hesitate to recommend them to others in my field. Keep up the great work."
J Jones, U.S.A.