Build Your Royalty Free Music Library
When you buy royalty free music from SmartSound, it's always available for you to customize and download directly from our web site or by installing it on your workstation for access with our Sonicfire Pro software.

Save Time With Our Patented Software
Our Professional Soundtrack Creation Technology automatically delivers professional music edits instantly. Adjusting the length, arrangement and instrumentation of every SmartSound track is instantaneous and 100% professional!
Be More Creative
SmartSound technology (Sonicfire Pro) allows you to express your creativity far beyond regular royalty free music. Since our music is totally customizable for length, mood and instrument mix, you can create over 20 million different soundtracks to find that perfect fit for your project.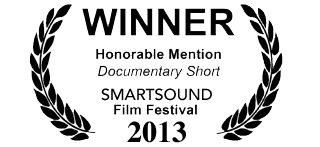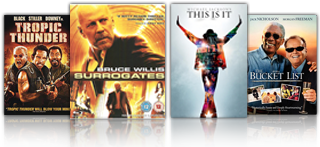 Impress Your Audience
Our royalty free music library is comprised of a hand-picked and professionally curated collection of music. Our music comes from top musicians, film composers, indie bands and independent artists. No sifting through thousands of crowd-sourced tracks. Every SmartSound track is a winner!
Use Legal Music
SmartSound offers one of the most generous worry-free music licenses in the industry. Put SmartSound in your (or your clients) productions and play it anywhere for any amount of time at no additional cost. (*If you need to manufacture more than 10,000 pieces of physical media, you'll need to contact us for approval...that's it!)
SmartSound Partners
Adobe

SmartSound has partnered with Adobe on numerous products and technologies over more than a decade. Adobe understands the value of SmartSound's patented customizable music technology and vast royalty free music library. Learn about the Adobe products that support SmartSound and shop for more music for your Adobe products here.
Avid Technology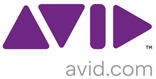 SmartSound has patented the only known technology that automates the editing of virtually any type of music, both newly composed and pre-recorded songs. This combination allows SmartSound to provide a one-of-a-kind music solution that puts the ultimate music creativity into the hands of every video editor. Check out Sonicfire Pro 5 Scoring Edition to learn how to add powerfully customized soundtracks to your productions using features like Express Track, Mood Mapping, Timing Control, Spotting, Hit Files and more. Learn more about SmartSound and Avid here.
Blastwave FX

Blastwave FX develops next-generation HD sound effects libraries for professional audio production. Our design and engineering teams push the sound envelope with innovative product formats, rich metadata, multi-channel libraries and the highest resolution audio that technology allows. Learn more about SmartSound and Blastwave here.
Clipcanvas

Clipcanvas was started because of the many, many hours it took trying to find high quality footage. They felt their options were both limited and time-consuming. That led to the idea offering a service themselves, and as a result Clipcanvas was launched with only a few hundred clips back in the middle of 2008. Learn more about SmartSound and Clipcanvas here.
Corel
In addition to providing an easy way to create and edit videos on your PC, Ulead Systems also makes creating stunning, movie quality soundtracks easy by utilizing SmartSound Quicktracks technology. Starting with VideoStudio 8, Ulead embeds the SmartSound technology, referred to as "Auto Music", which includes a selection of music tracks for immediate use. Learn more about SmartSound and Corel here.
Cyberlink

CyberLink PowerDirector features four magical editing tools for quickly turning videos into stylish home movies. The new "Magic Music" feature creates its stunning, movie-quality soundtracks by utilizing SmartSound's patented technology. PowerDirector users simply drag a song from their royalty-free SmartSound music library onto their timeline and set the duration of the music to match the length of their video clip. The embedded SmartSound technology automatically edits the soundtrack to fit the video with a perfect musical beginning and ending every time. Learn more about SmartSound and Cyberlink here.
Pinnacle

Pinnacle's Studio video editing software is software that allows people to create and edit movies. It comes in a variety of configurations depending on your needs and these various configurations all support SmartSound Quicktracks music scoring software. If you have version 10 or earlier, SmartSound Quicktracks should already be on your computer. Learn more about SmartSound and Pinnacle here.
Roxio
Roxio Video Wave users can now easily add the perfect sound track with SmartSound. Users simply select the music they like and it is automatically added and adjusted to fit the length of their production. Roxio Video Wave 2011 incorporates the new Quicktracks 5 plugin, which can utilize the entire SmartSound library of multilayer and single layer tracks. Learn more about SmartSound and Roxio here.
Vimeo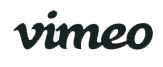 In 2004, Vimeo was founded by a group of filmmakers who wanted to share their creative work and personal moments from their lives. As time went on, likeminded people discovered Vimeo and helped build a supportive community of individuals with a wide range of passions. Today, millions of people from all around the world enjoy Vimeo, and we're growing bigger every day. Learn more about SmartSound and Vimeo here.