SmartSound Software
Sonicfire Pro
Sonicfire Pro Plugins
Sonicfire Pro Hit Packs
Cloud-Based
Variations In SONICFIRE PRO
Customize any track to fit your timeline
Click the button under 'Variation' to select a new variation
Adjusting a soundtrack to get the exact right feel is what SmartSound's Sonicfire Pro
is all about. Each track – based upon the length of time chosen – comes with multiple variations.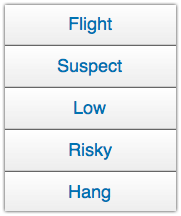 Love the sound but would like to tweak it just a bit? Try a new variation. Odds are if you have the right track, Sonicfire pro will generate the right variation for your project.
Variations give your project a professional polish that can't be found with other royalty free music files. Precisely control your soundtrack to give viewers the best possible experience!
SmartSound Software
Sonicfire Pro
Sonicfire Pro Plugins
Sonicfire Pro Hit Packs
Cloud-Based