Build Your Royalty Free Music Library
When you buy royalty free music from SmartSound, it's always available for you to customize and download directly from our web site or by installing it on your workstation for access with our Sonicfire Pro software.

Save Time With Our Patented Software
Our Professional Soundtrack Creation Technology automatically delivers professional music edits instantly. Adjusting the length, arrangement and instrumentation of every SmartSound track is instantaneous and 100% professional!
Be More Creative
SmartSound technology (Sonicfire Pro) allows you to express your creativity far beyond regular royalty free music. Since our music is totally customizable for length, mood and instrument mix, you can create over 20 million different soundtracks to find that perfect fit for your project.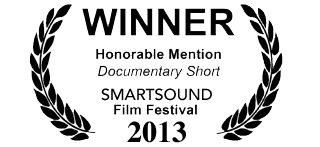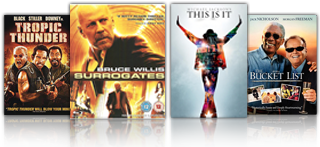 Impress Your Audience
Our royalty free music library is comprised of a hand-picked and professionally curated collection of music. Our music comes from top musicians, film composers, indie bands and independent artists. No sifting through thousands of crowd-sourced tracks. Every SmartSound track is a winner!
Use Legal Music
SmartSound offers one of the most generous worry-free music licenses in the industry. Put SmartSound in your (or your clients) productions and play it anywhere for any amount of time at no additional cost. (*If you need to manufacture more than 10,000 pieces of physical media, you'll need to contact us for approval...that's it!)
Demo SmartSound' Online Music Editor - Quicktracks
SmartSound offers the only fully customizable royalty free music library.
It's easy! Select a length, choose an arrangement and mood and play it!
All SmartSound music can be customized to any length, but we've limited this demo to 60 seconds.
Welcome to SmartSound!

Every song in our music library can be customized to any length you choose. Try some different lengths here. While our online customization limits you to four minutes, there are no limits in our free Sonicfire Pro software. Purchase any music from SmartSound and you can customize it this way for the rest of your life.
Variation: This is our name for a different musical arrangement. These are all different edits of the same song. As soon as you select a length, we'll calculate all the possible variations we can provide.

Mood: This is our name for the instrument mix. Most of our music is delivered with control over the separate instrument tracks. This allows you to get much more creativity from a single song or just remove unwanted instruments.
SmartSound offers infinite editing options
so you get professional results in seconds.
Select different options and try again!
SmartSound Software
Sonicfire Pro
Sonicfire Pro Plugins
Sonicfire Pro Hit Packs
Cloud-Based
Quicktracks – Edit On The Web In The Cloud
Why Quicktracks?
Quicktracks is the most creative royalty free music library available online. Its Award Winning music customization features are based upon SmartSound's patented Sonicfire Pro software.
Why Is It Different?
Other royalty free music sites only let you download Broadcast Cuts (15, 30, 60 seconds, etc.)...and they typically charge you separately for each cut! Not Quicktracks. Quicktracks' patented customization gives you the ability to download music customized to the exact length you need. Each edit is professional and unique with a perfect musical beginning, middle and ending. And, each song is usually over 3 minutes of original music, so there won't be a lot of endless looping.
It gets better. With Quicktracks, like Sonicfire Pro, you can easily control the instrument mix of our Multi-Layer music to make every download sound like it was custom-made for your production. It's easy and fast! Try it out!
How Quicktracks Works
SmartSound's patented soundtrack creation solution for the web. Three easy steps to creating customized soundtracks on the web.
1. Find A Track
Search the entire SmartSound music library online to find a track that fits your scene. You can purchase new royalty free music tracks on the fly or focus on music that you already own. With an Annual or Monthly subscription you can access the entire library.
2. Customize & Edit
Customize the music selection for your scene. Based upon the track you selected choose the following customizable outputs:
Length: Set the length you need for your scene
Variation: Select the musical arrangement
Mood: Set the instrument mix
3. Choose the File Type, Download & Use
Listen to the customized music selection you have created. Download the file for use. You can download several types of files for use, including: MP3, WAV, AIFF, OGG