Build Your Royalty Free Music Library
When you buy royalty free music from SmartSound, it's always available for you to customize and download directly from our web site or by installing it on your workstation for access with our Sonicfire Pro software.

Save Time With Our Patented Software
Our Professional Soundtrack Creation Technology automatically delivers professional music edits instantly. Adjusting the length, arrangement and instrumentation of every SmartSound track is instantaneous and 100% professional!
Be More Creative
SmartSound technology (Sonicfire Pro) allows you to express your creativity far beyond regular royalty free music. Since our music is totally customizable for length, mood and instrument mix, you can create over 20 million different soundtracks to find that perfect fit for your project.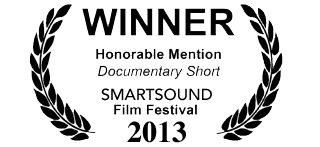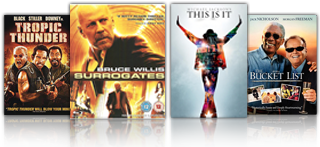 Impress Your Audience
Our royalty free music library is comprised of a hand-picked and professionally curated collection of music. Our music comes from top musicians, film composers, indie bands and independent artists. No sifting through thousands of crowd-sourced tracks. Every SmartSound track is a winner!
Use Legal Music
SmartSound offers one of the most generous worry-free music licenses in the industry. Put SmartSound in your (or your clients) productions and play it anywhere for any amount of time at no additional cost. (*If you need to manufacture more than 10,000 pieces of physical media, you'll need to contact us for approval...that's it!)
SmartSound Software
Sonicfire Pro
Sonicfire Pro Plugins
Sonicfire Pro Hit Packs
Cloud-Based
Avid Studio 1.0 / Pinnacle Studio 15-18 and SONICFIRE PRO
Hollywood Soundtracks on an Indie Budget
SmartSound invented the world of customizable music and is the only company to provide the largest selection of professional royalty free music and innovative software tools. With SmartSound technology, a visually-minded editor can quickly and easily create a customized music soundtrack ... no music skill required.
Now, Avid's Pinnacle Studio v15-18 users can enjoy unmatched music soundtrack control right inside their video editing software with the new Pinnacle Studio Plug-in for Sonicfire Pro.
Take Studio v15 - 18 to a Whole New Level!
Automatically Fits your Video Length
Just tell SmartSound how long you need your selected music to be and it will instantly edit
the song to fit that length with a perfect musical beginning, middle and ending. Even better, Sonicfire Pro will give you multiple musical arrangements (called Variations) for the same song at the length you need.
Control Instruments for Custom Sound
SmartSound's Multi-Layer Music comes with all of the instrument tracks separated. That
means if you don't like an instrument track, you can just take it out! It also means that you can create your own uniquely fit soundtrack by adjusting the volume of each instrument layer to the perfect level. The software provides you with a variety of useful presets like Drum & Bass, Dialog, Rhythm, Breakdown, Light, Full and more to give you fast access to a custom mix.
Sonicfire Pro and Studio Working Together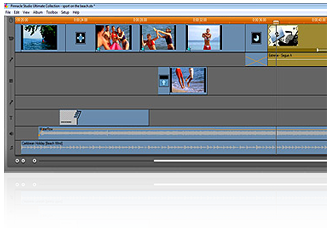 When you find and customize your music in Sonicfire Pro, the plug-in connects you directly to Studio so you can just "Send" your music into your project. Need to make a change? Simply drag and drop your music right into the Studio timeline to change the length and SmartSound will render an updated version of the song to fit your new length.
Core Foundations Album Included
When purchasing the Pinnacle / Avid Studio plug-in you get a FREE copy of Core Foundations! All 10 tracks are yours to use in whatever project you need. That's a $49.95 value!
Mirco Winde Shows You How To Use Pinnacle Plug-In With Sonicfire Pro
Mirco is a professional filmmaker and a product designer for the Pinnacle Studio product. In this brief video, he will show you the power and simplicity of the SmartSound automatic soundtrack technology that plugs into Pinnacle Studio v15 - v18.