The Only Customizable Royalty Free Music Library
Build Your Royalty Free Music Library
When you buy royalty free music from SmartSound, it's always available for you to customize and download directly from our web site or by installing it on your workstation for access with our Sonicfire Pro software.

Save Time With Our Patented Software
Our Professional Soundtrack Creation Technology automatically delivers professional music edits instantly. Adjusting the length, arrangement and instrumentation of every SmartSound track is instantaneous and 100% professional!
Be More Creative
SmartSound technology (Sonicfire Pro) allows you to express your creativity far beyond regular royalty free music. Since our music is totally customizable for length, mood and instrument mix, you can create over 20 million different soundtracks to find that perfect fit for your project.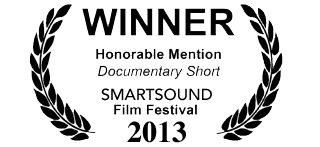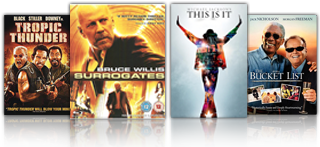 Impress Your Audience
Our royalty free music library is comprised of a hand-picked and professionally curated collection of music. Our music comes from top musicians, film composers, indie bands and independent artists. No sifting through thousands of crowd-sourced tracks. Every SmartSound track is a winner!
Use Legal Music
SmartSound offers one of the most generous worry-free music licenses in the industry. Put SmartSound in your (or your clients) productions and play it anywhere for any amount of time at no additional cost. (*If you need to manufacture more than 10,000 pieces of physical media, you'll need to contact us for approval...that's it!)
SmartSound Software
Sonicfire Pro
Sonicfire Pro Plugins
Sonicfire Pro Hit Packs
Cloud-Based
Final Cut Pro Plugin For SONICFIRE PRO
Final Cut Pro X Notice
The SmartSound Final Cut Pro Plug-in IS NOT currently supported on the new FCP X software. This plug-in IS supported on Final Cut Pro v6.0.2 through v7.x. We are working on a solution for FCP X and will keep you posted via our E-mail List and Social Networks.
Mark It, Score It, Send It – Instant Music, No Hassle
SmartSound provides Final Cut Pro users with thousands of royalty free music selections that can be automatically edited to fit any length of media and dropped into your Final Cut Pro timeline in THREE simple and easy steps.
Step 1 – Mark It
Using our new Final Cut Pro Plug-In, Sonicfire Pro 5 automatically reads your Final Cut Pro markers and in/out points and calculates the exact amount of production music needed to compliment your visual media.
Step 2 – Score It
Quickly search through thousands of royalty free music tracks using keywords, categories, Sensory Searching ("More Like This, Faster, Slower, More Intense, Less Intense"), or our Tap Tempo feature, which searches using the tempo created by clicking your mouse. Once you find the stock music track you like, Sonicfire Pro automatically scores it to fit within your Final Cut Pro markers, while preserving the original beginning and ending of each music track so your SmartSound selections sound like they were uniquely composed for
your project.
Step 3 – Send It
Once you have customized your music track in Sonicfire Pro, simply click the "Send To" button and your music selection is added directly to your Final Cut Pro project.
Roundtrip Editing that works!
We know projects can evolve over time. That is why Sonicfire Pro 5 offers advanced editing and fine-tuning controls that allow you to reopen your SmartSound music directly from your Final Cut Pro timeline for quick and easy edits, from readjusting the length of the music track to adding a cymbal crash for an added effect.

Simply select "Open in Editor" when clicking on any SmartSound music track in your Final Cut Pro project and you'll find yourself editing the music directly in Sonicfire Pro 5.
Sonicfire Pro 5 even remembers your Final Cut Pro scoring markers,
so you can get the music edits right on your first try.
SmartSound gives you even more control by allowing you to access individual instruments and preset mixes with Mood Mapping®, move beats with Timing Control, and more.
After customizing the soundtrack in Sonicfire Pro, just use the "Send To Final Cut Pro" option and your changes will automatically appear in your Final Cut Pro timeline.