Build Your Royalty Free Music Library
When you buy royalty free music from SmartSound, it's always available for you to customize and download directly from our web site or by installing it on your workstation for access with our Sonicfire Pro software.

Save Time With Our Patented Software
Our Professional Soundtrack Creation Technology automatically delivers professional music edits instantly. Adjusting the length, arrangement and instrumentation of every SmartSound track is instantaneous and 100% professional!
Be More Creative
SmartSound technology (Sonicfire Pro) allows you to express your creativity far beyond regular royalty free music. Since our music is totally customizable for length, mood and instrument mix, you can create over 20 million different soundtracks to find that perfect fit for your project.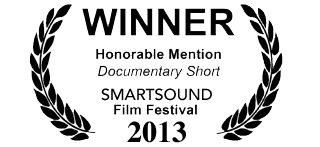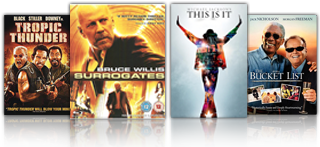 Impress Your Audience
Our royalty free music library is comprised of a hand-picked and professionally curated collection of music. Our music comes from top musicians, film composers, indie bands and independent artists. No sifting through thousands of crowd-sourced tracks. Every SmartSound track is a winner!
Use Legal Music
SmartSound offers one of the most generous worry-free music licenses in the industry. Put SmartSound in your (or your clients) productions and play it anywhere for any amount of time at no additional cost. (*If you need to manufacture more than 10,000 pieces of physical media, you'll need to contact us for approval...that's it!)
SmartSound Software
Sonicfire Pro
Sonicfire Pro Plugins
Sonicfire Pro Hit Packs
Cloud-Based
Create Custom Lengths In SONICFIRE PRO
Adjust the music to fit your scene
Change the seconds field to hear a new version of the track
Production Music that actually ends when your scene ends adds impact and emotion. When it comes to adding

stock music to your productions, we understand that every project is unique. Instead of the pre-timed cuts offered by other royalty free music companies, SmartSound's patented technology can be used to automatically deliver any SmartSound track at any length. Every edit has a perfect beginning, middle and ending and accuracy is either precise or typically within 1/10 of a second.
This capability alone will save you hours of editing without having to compromise an ounce of quality. Since SmartSound is real music played by real musicians, not just midi or synthesizer music, this is like having your own personal music editor on hand anytime you need it. When you just can't cut the scene to the music SmartSound's Custom Length features is a God send, allowing you to keep the integrity of your video and your story.
In Express Track simple numeric entry gets an amazing and magical result – a real music track exactly the length you typed in.
Sonicfire Pro 5 Scoring Edition features a timeline interface, giving you more control and flexibility. A music track on the timeline can be resized a number of ways including simply dragging the handle on its end to where you want the new ending to be. SmartSound's powerful technology rebuilds the track under the hood automatically as you drag it; giving you a new ending for the music that now matches your new video location, perfectly. Remarkable technology, easy-to-use, powerful results.
Sonicfire Pro Tutorials and Movies
SmartSound Software
Sonicfire Pro
Sonicfire Pro Plugins
Sonicfire Pro Hit Packs
Cloud-Based