ROYALTY FREE MUSIC THAT FITS
Build Your Library
When you buy music from SmartSound, it's always available for you to customize and download directly from our web site or by installing it on your workstation for access with our Sonicfire Pro software.

Save Time With Our Patented Software
Our Professional Soundtrack Creation Technology automatically delivers professional music edits instantly. Adjusting the length, arrangement and instrumentation of every SmartSound track is instantaneous and 100% professional!
Be More Creative
SmartSound technology allows you to express your creativity far beyond regular royalty free music. Since our music is totally customizable for length, mood and instrument mix, you can create over 20 million different soundtracks to find that perfect fit for your project.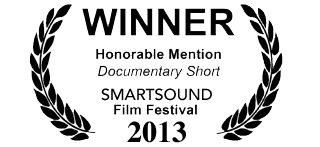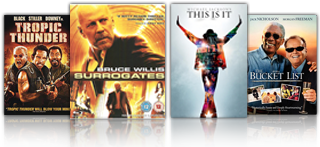 Impress Your Audience
Our royalty free music library is comprised of a hand-picked and professionally curated collection of music. Our music comes from top musicians, film composers, indie bands and independent artists. No sifting through thousands of crowd-sourced tracks. Every SmartSound track is a winner!
Use Legal Music
SmartSound offers one of the most generous worry-free music licenses in the industry. Put SmartSound in your (or your clients) productions and play it anywhere for any amount of time at no additional cost. (*If you need to manufacture more than 10,000 pieces of physical media, you'll need to contact us for approval...that's it!)
Free Royalty Free Music for Schools
SmartSound royalty free music is the only royalty free music that can be customized using our patented customization process. Try it now!
We offer free royalty free music for schools, for student projects, and personal use. You can also find a small selection of free royalty free music in our public free music section, and we have free royalty free music for YouTube videos.
SmartSound Professionals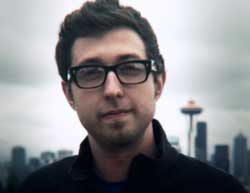 "One of the best pieces of software I've discovered."
Seth Worley
Film Producer
"I enjoy seeing the light go on in the eyes of my attendees when they see what they can create."
Lee White
Videographer / Photographer
Frequently Asked Questions (FAQ)
Can this music be used for commercial projects?
No, this music is not licensed for commercial use. A commercial project is any project that generates money or is created to promote a for-profit business or activity. If you would like to use music that is fully cleared for commercial use, check out our Royalty Free Music Library.
Can I use this music on my YouTube videos?
Yes, you can use the music in your personal home videos and in videos that you upload to a non-commercial YouTube account or for in-school projects. If you have an agreement with YouTube to earn money for your video, that would be considered a commercial use. If you would like to use music that is fully cleared for commercial use, check out our Royalty Free Music Library.
Can I use this music for a television broadcast?
If it is a public television broadcast, you should use our Royalty Free Music Library. You may use this music if the broadcast is only played within the school property.
Can we use this music in our Video Yearbook?
If you are selling the video yearbook, you should use our Royalty Free Music Library. If the videos are played in the classroom or provided at no charge to students, you may use this music.
My school doesn't have a .ORG or .EDU domain. What can I do?
If your school does not have a .ORG or .EDU domain, we will add an exception to our system if you are hosting the music on an school web site. Send us your school web site URL and request that we add it to our Free Music for Schools page. Note: If your domain name contains "school", "k12" or "college" please try it before sending the request because it may already work.
CLOSE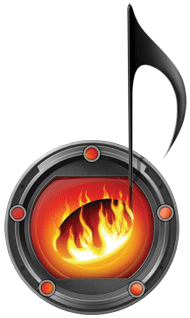 Editing your music...
CLOSE
Non-Commercial Music License
SMARTSOUND SOFTWARE, INC. ("SSI")

SmartSound® Non-Commercial Music Limited License

CAREFULLY READ THE FOLLOWING TERMS AND CONDITIONS BEFORE USING THIS FOLLOWING AUDIO CONTENT. BY CHECKING THE 'I ACCEPT THIS LICENSE' AND CLICKING THE 'DOWNLOAD' BUTTON, YOU ARE ACCEPTING SUCH TERMS AND CONDITIONS. IF YOU DO NOT WISH TO BE BOUND BY SUCH PROVISIONS, YOU SHOULD EXIT THE WINDOW WITHOUT DOWNLOADING THE CONTENT.

The provided music and audio content is the copyrighted property of SmartSound Software, Inc. and/or its licensors ("SSI") and is licensed to you solely for your enjoyment and non-commercial use. Such ownership and related interests are protected by U.S. and international copyright laws. You may adapt, synchronize, reproduce and distribute the musical compositions, lyrics and other audio contained herein only for private viewing/listening in your home, or as part of non-commercial (not for profit) use on the www.youtube.com web site. Any performance or presentation for profit or other commercial use is strictly prohibited. In addition, you agree to indemnify and hold harmless SSI from all costs and expenses arising or resulting from claims for royalties by ASCAP, BMI, SESAC or similar performing rights societies or organizations for any such unauthorized use of the musical or audio contents contained herein.

Federal law provides severe civil and criminal penalties for the unauthorized reproduction, distribution and exhibition of copyrighted music or audio tapes, discs or other media. Copyright infringement is investigated by the FBI and may constitute a felony with a maximum penalty of up to five years in prison and/or $250,000 fine.
I ACCEPT THIS LICENSE


CLOSE
Your music is ready for download
If your download does not start automatically, click here
Add this text to your YouTube video description:
Thanks to SmartSound for providing Free Royalty Free Music for YouTube at:
http://www.smartsound.com/royalty-free-music/youtube/index.html
CLOSE
SmartSound Customizable Royalty Free Music Options
Need Commercially licensed Music?
SmartSound is an affordable, high-quality, royalty free music solution. Get Started Here
Instructions
This royalty free music is available for free, but only if linked to from an educational institute's website. The referring URL must be a .edu or a .org domain. Ask your school webmaster to place the link on your school's website.
If you are the administrator of such a site, please add the following html code to your website:
Click here to get <a href="http://www.smartsound.com/royalty-free-music/free-music-for-schools/">Free Royalty Free Music for Schools!</a> <br />
Free music is not licensed for commercial use. If you would like to use music that is fully cleared for commercial use, check out our <a href="http://www.smartsound.com/">Royalty Free Music Library.</a>
If you know the name and email address of your school webmaster or teacher, you can fill out this form to have the instructions sent to them.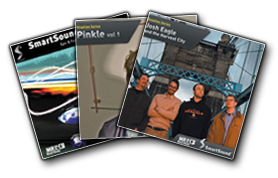 Webmaster Contact Info

CLOSE
Thank you!
Your message has been sent.