Build Your Royalty Free Music Library
When you buy royalty free music from SmartSound, it's always available for you to customize and download directly from our web site or by installing it on your workstation for access with our Sonicfire Pro software.

Save Time With Our Patented Software
Our Professional Soundtrack Creation Technology automatically delivers professional music edits instantly. Adjusting the length, arrangement and instrumentation of every SmartSound track is instantaneous and 100% professional!
Be More Creative
SmartSound technology (Sonicfire Pro) allows you to express your creativity far beyond regular royalty free music. Since our music is totally customizable for length, mood and instrument mix, you can create over 20 million different soundtracks to find that perfect fit for your project.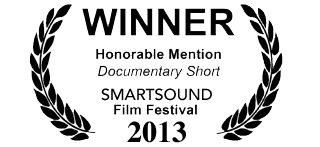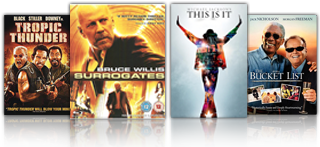 Impress Your Audience
Our royalty free music library is comprised of a hand-picked and professionally curated collection of music. Our music comes from top musicians, film composers, indie bands and independent artists. No sifting through thousands of crowd-sourced tracks. Every SmartSound track is a winner!
Use Legal Music
SmartSound offers one of the most generous worry-free music licenses in the industry. Put SmartSound in your (or your clients) productions and play it anywhere for any amount of time at no additional cost. (*If you need to manufacture more than 10,000 pieces of physical media, you'll need to contact us for approval...that's it!)
Composer Information
---
Yuri Sazonoff
Featured on these SmartSound libraries:

Composer Yuri Sazonoff writes and produces music for broadcast and commercial releases. He has been involved in a wide range of productions, from film scores and television programs to major record label releases. Yuri has 3 Juno nominations and his name as composer producer and arranger/orchestrator has appeared on dozens of movies and over 120 record releases for major labels such as: EMI, BMG, SONY and UNIVERSAL MUSIC
Composer Yuri Sazonoff has been writing music for broadcast and commercial release for almost two decades. He is an exceptionally versatile musician who focuses his diverse talents on composing, orchestrating and producing high end orchestral and cutting-edge hybrid music score. Yuri writes
music for film
,
television
, concert and theatre and he has been involved over years in a wide range of productions, from film and TV scores to major record label releases. Yuri possesses knowledge of orchestral, ethnic and all forms of electronic and
ambient
genres, and that makes him an ideal choice for realizing the most eclectic musical tastes; he possesses the ability to seamlessly blend
symphonic music
with electronica,
rock
, jazz or ethno music. In addition to
scoring for film
and television, Sazonoff is often called upon to write songs and collaborate with various artists. Complimenting his roles as composer and producer, Yuri is a busy orchestrator, conductor and music director for Moscow Studio Symphony Orchestra (MSSO). Yuri Sazonoff holds a Masters degree in composition from Moscow State Conservatory. After graduation he started his career as an in-house composer/arranger and programmer for VIDEO FILM MOSCOW where he worked on a wide number of
film and television productions
. During this time he has mastered his superior abilities as MIDI programmer, sound designer and orchestrator, always using latest technological tools available to him.Yuri quickly became much sought-after composer and record producer who enjoyed success within both, film and music industry fields. In Mid 90's he has moved to Germany. During this period his working assignments included composing and arranging broadcast radio themes, jingles and writing television cues for the Bavarian national radio and Bavaria Film studios. He also worked extensively as music producer with various music studios. Yuri's name has appeared at that time on numerous record releases with EMI/ Elektrola, Universal Music, Sony BMG Germany, Koch International/Weltbild Music etc.In 1999 Yuri set up his home base in Toronto where he works extensively as a composer, orchestrator and producer for Solitudes, Avalon, Fisher Price, Reflection and Universal labels. Over last decade he produced with these labels some over 70 productions. His recent production and arranging credits include producing tracks for Canadian Tenors, Jim Brickman, Matt Dusk, Rankin Family, Harry Manx, Sarena Paton, Richard Simmons, Mark Maseri, Kate Chelsea and more.Yuri Sazonoff owns and operates the
Orchestral Recording Company
that provides services for North American and Canadian composers and directors/producers facilitating the recording of film scores and orchestral music using world-class symphony orchestras and recording facilities in Russia. Over period of 10 years this company was successful recording over 90 large scale orchestral projects.