Smartsound Software
Sonicfire Pro
Sonicfire Pro Plugins
Sonicfire Pro Hit Packs
Cloud-Based
Pinnacle Studio Plug-In for Sonicfire Pro
Hollywood Soundtracks on an Indie Budget
Smartsound invented the world of customizable music and is the only company to provide the largest selection of professional royalty free music and innovative software tools. With Smartsound technology, a visually-minded editor can quickly and easily create a customized music soundtrack ... no music skill required. Pinnacle Studio users can enjoy unmatched music soundtrack control right inside their video editing software with the new Pinnacle Studio Plug-in for Sonicfire Pro.
Note: The Pinnacle Studio plugin is compatible with Studio versions 15 through 23. Note that Sonicfire Pro 6.4 onward is only compatible with 64-bit versions of Pinnacle which are only available in version 18 onward.
Take Studio to a Whole New Level!
Automatically Fits your Video Length
Just tell Smartsound how long you need your selected music to be and it will instantly edit

the song to fit that length with a perfect musical beginning, middle and ending. Even better, Sonicfire Pro will give you multiple musical arrangements (called Variations) for the same song at the length you need.
Control Instruments for Custom Sound
Smartsound's Multi-Layer Music comes with all of the instrument tracks separated. That

means if you don't like an instrument track, you can just take it out! It also means that you can create your own uniquely fit soundtrack by adjusting the volume of each instrument layer to the perfect level. The software provides you with a variety of useful presets like Drum & Bass, Dialog, Rhythm, Breakdown, Light, Full and more to give you fast access to a custom mix.
Sonicfire Pro and Studio Working Together
When you find and customize your music in Sonicfire Pro, the plug-in connects you directly to Studio so you can just "Send" your music into your project. Need to make a change? Simply drag and drop your music right into the Studio timeline to change the length and Smartsound will render an updated version of the song to fit your new length.
(The Sonicfire Pro 6 plug-in is a free upgrade for existing owners of the Sonicfire Pro 5 plug-in)
Mirco Winde Shows You How To Use Pinnacle Plug-In With Sonicfire Pro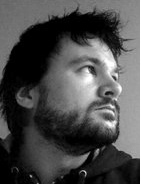 Mirco is a professional filmmaker and a product designer for the Pinnacle Studio product. In this brief video, he will show you the power and simplicity of the Smartsound automatic soundtrack technology that plugs into Pinnacle Studio.