Awesome Music Edited Automatically to Fit Your YouTube Videos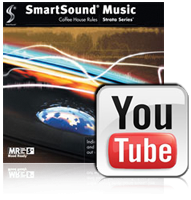 SmartSound is the only place you'll find music that can be edited to fit your videos automatically. This special page offers you music exclusively for non-commercial use in your YouTube videos. Just select a song, select the length you need and download the edited version in just seconds! It's simple and awesome! (This music is licensed for non-commercial use ONLY in YouTube videos. For music for commercial use visit the SmartSound royalty free music library.)
In exchange for making this music available for use in your non-commercial YouTube videos, we'd like a favor in return. Spread the word of this page, visit, subscribe and follow the music artists on this page. We helped you, so you help us. Good Karma!

Don't forget to also click on the links for the music artist to subscribe to them on YouTube, Like them on Facebook, Follow them on Twitter and buy their music from iTunes!
Free Music for Non-Commercial YouTube Videos
Stars Shine Bright
Stars Shine Bright
by Brady Harris
A soft and tender Indie ballad, featuring vocals, acoustic guitar and pedal steel guitar. Even now and even now and even nowI see that you were meant for meEvery night and every night and every nightI find that love will conquer timeStars ...
Reservation
Reservation
by Josquin des Pres | Brett Michael Wiesman | Nova Page
A driving, pop ride. Follow directions to win her heart. Features vocals. The very moment that I met you I had my reservations about you The way you talk too much the way you look to see if the center of the room was about you Made me ste...
Let Me Go
Let Me Go
by Alex Behrens
A tight, pop rock track with a hook destined to get stuck in your head. Features vocals. I could go out in the darkness hear you calling my nameI hear you shouting hear you calling but it's not the sameAnd every word that you are throwing ...
Over Underestimated
Over Underestimated
by Pinkle
A breezy Indie rock track about diagnosing one's self. Features vocals. She said I've gotNapoleon complexI don't know whyBut I think she's rightYesterday I bought some new green shoesOne size too bigWalked stiff in the crowdLooked in the r...
Perfect Situation
Perfect Situation
by Josh Eagle
An earthy rock track looking at the ideal situation. It's a perfect situationWhere the bad-news-bears throw me a bag of temptation What a perfect situationto make musical soundsto make musical soundsIt's a matter of a fact jackthat my cold...

Submit Your Music
Are you an awesome music artist that would like to offer your music on this page? Offering Free Music can help get you some huge exposure. We invest a lot of time and effort into making your music customizable, so we can only handle a few selected tracks at a time...be patient. If your music is awesome and you have all the rights to license and sell it, post a link to your best music on our Facebook Page and get your Fans to "Like" it.

We can't respond to all of your music submissions but we'll keep checking our Facebook page to find each next release.
Frequently Asked Questions (FAQ)
Can I use this music for commercial videos?
No, this music is not licensed for commercial use. You can use the music in your personal home videos and in videos that you upload to YouTube. If you have an agreement with YouTube to earn money for your video, that would be considered a commercial use. In this case, the artist can decide whether they want your video removed or if they are entitled to the revenue generated by your video. If you would like to use music that is fully cleared for commercial use, check out our Royalty Free Music Library with over 3,500 customizable royalty free music tracks.


What does "Commercial Use" mean?
Commercial Use means that you are using the music to make money or for some type of business use. Basically, this music is free for your personal enjoyment. If you are making money with the music, you should pay the artist or purchase Royalty Free Music that is cleared for commercial use.


How can I get more Free music?
If you like the customization features of the music on this page, you can get even more creative music features plus 5 Free Royalty Free Music tracks by downloading SmartSound's Sonicfire Pro soundtrack software.


CLOSE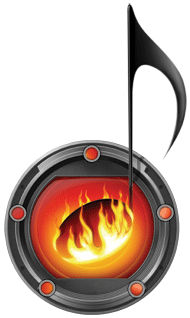 Editing your music...
CLOSE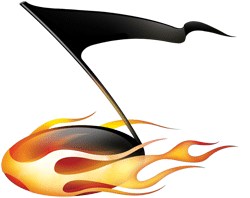 Non-Commercial Music License
SmartSound LLC. ("SSI")

SmartSound® Non-Commercial Music Limited License

CAREFULLY READ THE FOLLOWING TERMS AND CONDITIONS BEFORE USING THIS FOLLOWING AUDIO CONTENT. BY CHECKING THE 'I ACCEPT THIS LICENSE' AND CLICKING THE 'DOWNLOAD' BUTTON, YOU ARE ACCEPTING SUCH TERMS AND CONDITIONS. IF YOU DO NOT WISH TO BE BOUND BY SUCH PROVISIONS, YOU SHOULD EXIT THE WINDOW WITHOUT DOWNLOADING THE CONTENT.

The provided music and audio content is the copyrighted property of SmartSound LLC. and/or its licensors ("SSI") and is licensed to you solely for your enjoyment and non-commercial use. Such ownership and related interests are protected by U.S. and international copyright laws. You may adapt, synchronize, reproduce and distribute the musical compositions, lyrics and other audio contained herein only for private viewing/listening in your home, or as part of non-commercial (not for profit) use on the www.youtube.com web site. Any performance or presentation for profit or other commercial use is strictly prohibited. In addition, you agree to indemnify and hold harmless SSI from all costs and expenses arising or resulting from claims for royalties by ASCAP, BMI, SESAC or similar performing rights societies or organizations for any such unauthorized use of the musical or audio contents contained herein.

Federal law provides severe civil and criminal penalties for the unauthorized reproduction, distribution and exhibition of copyrighted music or audio tapes, discs or other media. Copyright infringement is investigated by the FBI and may constitute a felony with a maximum penalty of up to five years in prison and/or $250,000 fine.
I ACCEPT THIS LICENSE


CLOSE
Your music is ready for download
If your download does not start automatically, click here
Add this text to your YouTube video description:
Free Royalty Free Music for YouTube from:
http://www.SmartSound.com/royalty-free-music/youtube/
Provided by http://www.SmartSound.com/royalty-free-music/
Get Notified of New Music?

CLOSE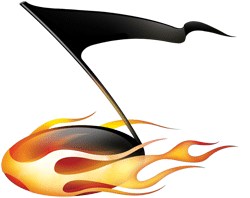 Your music is ready for download
If your download does not start automatically, click here
Add this text to your YouTube video description:
Free Royalty Free Music for YouTube from:
http://www.SmartSound.com/royalty-free-music/youtube/
Provided by http://www.SmartSound.com/royalty-free-music/