Huzzabuzza
This track takes a funky cue from the popular hits of the 70's.
https://www.smartsound.com/cover/album/bright-horizons-500.jpg
Single
?
$ ?
2408-EX
$ 49.95
2408-W
$ 149.95
Add Track To Playlist

Choose your license:

Extended
Widest
Customizable with Sonicfire Pro and Quicktracks
Unlimited lifetime customizations
Personal, non-commercial use
Professional, commercial, for-profit use
Promote a product or service
Videos created for a third party
Monetized videos on YouTube, Vimeo, Facebook, Etc.
Display at Film Festivals
Display in theaters
Unlimited In One Country
Unlimited, Internationally
Assign Distribution Rights
DVDs & Downloads
Up To 10000
Unlimited
Local TV/radio broadcasting/advertising
National TV/radio broadcasting/advertising

Or email sales@smartsound.com
SALE DISCOUNT APPLIED IN CART

Want to save money?
Upgrade to a Music Pack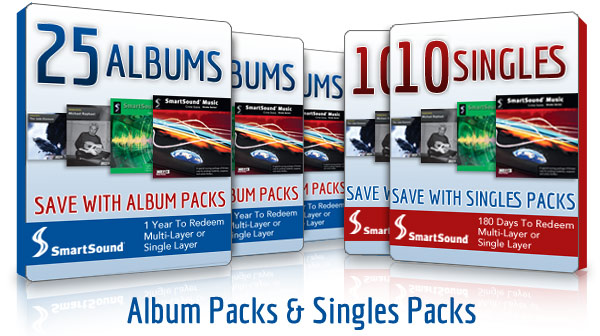 Want to save money?
Upgrade to a Music Pack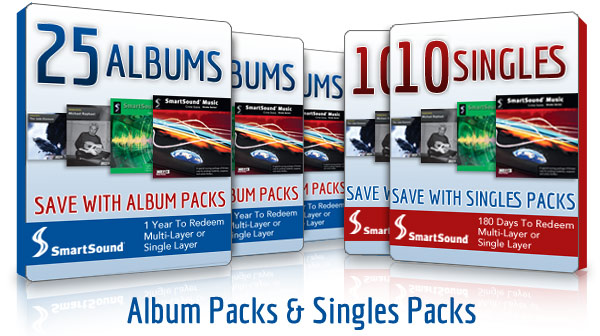 Sonicfire Pro 6 & Core Ultimate Album
---
Core Ultimate is Sonicfire Pro 6's aptly named included album. Meticulously produced for the highest possible production value, it covers a wide swath of styles, providing the media creator a rich and varied palette for almost any visual need.
This incredible album includes a themed three-track orchestral suite ideal for scoring entire movies when used with Sonicfire Pro 6's powerful technologies, inspirational tracks with a modernist edge, simple happy, upbeat music, a rave rhythm-guitar jam perfect for high activity, a live vocal indie-rock song that could be a chart-topper, and more (10 great tracks in all).
All ten tracks are in Smartsound's Multi-Layer format giving you total access to all of Sonicfire Pro 6's exciting features. This album will give you countless ways to explore Sonicfire Pro 6's great technologies that will in turn, allow you to meld them into the perfect fit for your unique vision.
Core Ultimate is only available as part of Sonicfire Pro 6 and not sold separately.

Playlists
Select a Playlist or type in a name for a new one and save
Please log in to configure playlists:
---
The Playlist will be permanently deleted and cannot be recovered. Are you sure?
ENTER A CUSTOM TRACK LENGTH
custom length

Minutes

Seconds

Variation

Instrument Mix

Download

COMMON BROADCAST LENGTHS

Version
Minutes
Seconds
Wave Form
Variations
Instrument Mix
Download

Full Version

Waveform here

Variation

Instrument Mix

60 Seconds

1
00
Waveform here

Variation

Instrument Mix

30 Seconds

0
30
Waveform here

Variation

Instrument Mix

15 Seconds

0
15
Waveform here

Variation

Instrument Mix
Multi-layer Tracks

Multi-layer tracks give you complete customization options. With a Multi-layer track you can change the instrument mix and choose different variations to fit your project perfectly.
Single-layer (Stereo) Tracks

Single-layer tracks are in stereo. They can give multiple variations but you cannot control the instrument mix.