Our products have changed!
We have updated our music licenses to provide you more flexibility and value. Please choose your product below.
Great Expectations-S
An expansive rock cut with verses that evoke anticipation. Features vocals., , Lyrics:, The day is mine, no need to hide, Testify you won't longer cry, , Tell me your sorrows, Tell me your worries, Please tell me everything you hide, We're running away now, no need to stay now, we will be, running as fast as we can, , Grab your bag, cause we'll leave the track, Far we're gone, right into the sun, Leave them, leave all behind now, Leave things that made you cry, Leave, your chance is here right now, Leave them, leave them,
Choose your license:

Extended
Widest
Customizable with Sonicfire Pro and Quicktracks
Unlimited lifetime customizations
Personal and professional use
Promote a product or service
Videos created for a third party
Monetized videos on YouTube, Vimeo, Facebook, Etc.
Display at Film Festivals
Display in theaters
Unlimited In One Country
Unlimited, Internationally
Assign Distribution Rights
DVDs & Downloads
Up To 10000
Unlimited
Local TV/radio broadcasting/advertising
National TV/radio broadcasting/advertising
Royalty Free Music License Info
---
Want to save money?
Upgrade to a Music Pack
Or Buy The Whole Album
---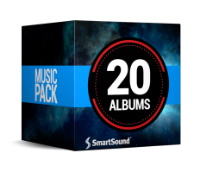 Best Deal - Album Packs!