Royalty Free Music Blog
Zydeco Royalty Free Music
Genre ::
August 28, 2015
Zydeco Is Us
Admit that you love Zydeco music with its rich rhythms and melodies. Zydeco music is meant to keep your feet movin' and your body groovin' as accordion, guitar, violin, mandolin washboard, squeezebox, percussion, drums and more triumphantly unite and blast out of the gate with confident intensity. You'll find Zydeco influenced music in country, contemporary, Western and even earthy music as it benefits many types of scenes.
Featured Zydeco Royalty Free Music
In Zydeco We Trust is a fantastic offering on the Contemporary Pop Beds album as it jets onto the stage and marries some fierce acoustic guitar, banjo and electric bass riffs to mandolin, accordion and a driving percussive beat to create a lively, powerful and thrilling soundtrack. If you're in need of a triumphal entry, consider In Zydeco We Trust and set your scene on fire.
Wild Turkey Chase on the Country Swing album even delivers a little Zydeco-influenced flavor coupled with a bit of a Southern edge. This is a comical and energetic tune with a happy, earthy beat; kids will thrill to the acoustic guitar strumming and accordion. Orleans Romp on Full Spectrum offers up a bit of Louisiana-inspired music with a cheerful, uplifting world beat ideal for lively, punchy and spirited action-drama scenes.
Southern Zydeco
Louisiana Stomp on the album Going Global (PS49) will elevate your audience from their seat to their feet with this fast-paced, Cajun romp. Louisiana Stomp delivers on its name with a driving, energetic and fun beat driven by a lively rhythm section.
The Light & Jazzy album offers Bayou Breeze, an earthy, simple and relaxed track. Bayou Breeze feels earthy and outdoorsy as the folksy band delivers a snappy snare drum and accordion that spices up the production.
You know what you need, so poke around our diverse library of soundtracks and we're sure you'll find what you're looking for. Customize your scenes just the way you want them. Dial the music, instruments or vocals up or down; you call the shots with our award-winning patented music technology. Click over to the SmartSound library today.

SmartSound—The Only Customizable Royalty Free Music Library.
News
SmartSound Professional
Production Type
Sonicfire Pro 6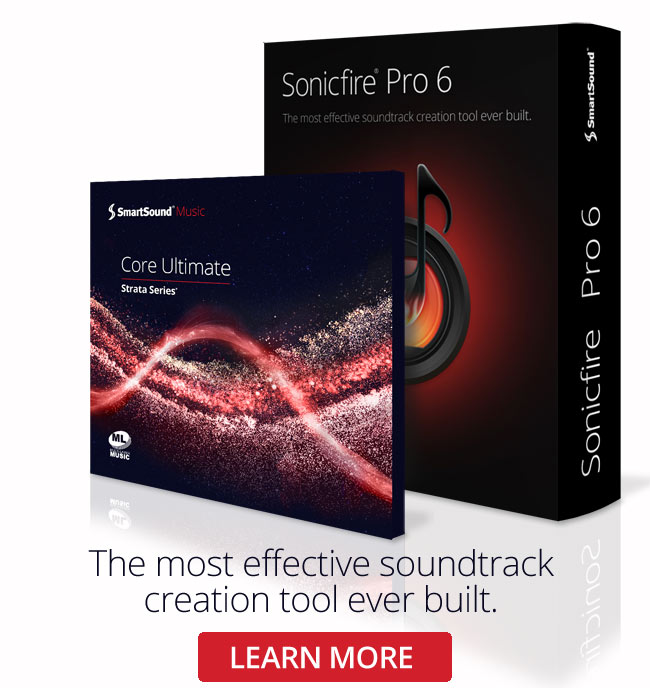 Sonicfire Pro 6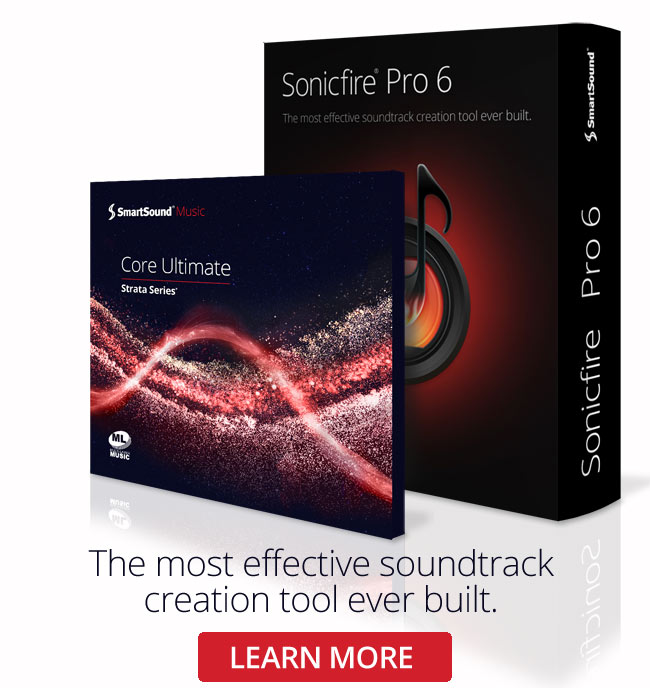 Genre
Featured Articles