Royalty Free Music Blog
Wedding Royalty Free Music
Production ::
December 11, 2013
Commemorating a special day like a wedding with music takes thoughtful consideration, both onscreen and off. Wedding Royalty Free Music from SmartSound weaves the magic and conveys the ambience of the celebrated couple, no matter the statement they want to make, from traditional to eccentric.
Daydreams album provides two delightful selections to illustrate the poignant way love can start gently, like A Day in the Park, then return gently when the smoke is cleared and it's time to take the vows. This tender, emotional piano solo would even make the perfect backdrop for a Golden Wedding celebration scene.
Featured Wedding Royalty Free Music
Touching, acoustic Our Essential Moment features the same classical piano style, yet seems somehow to tell a more definite story; a romantic ballad for TV or Film Drama.
Rocking Country brings that same steady groove with Country/Folk Easy Living, for the couple that wants to wed with their boots on in an outdoorsy setting. Its easy-going charm would also be right down home in a Southern-themed commercial. Acoustic guitar is the star this time.
The wedding of two jazz lovers gets the perfect treatment with sensual Saxy Serenade from Romance and Memories. A good babysitter to keep the crowd soothed while endless formal wedding pictures are taken. If the punchbowl isn't out yet, they're gonna need it! This cool R&B/Soul track with strings and saxophone solo cradles the listeners in a safe, but expressive place.
We cover classical selections for Wedding Royalty Free Music in a couple of other posts, http://www.smartsound.com/blog/royalty-free-music-for-wedding-videos.html and http://www.smartsound.com/blog/royalty-free-wedding-music.html, but here's a regal traditional favorite just to round out the variety of Smartsound music great for weddings.
Refined, dignified Bach Air from Classical Masters rolling majestically over one of Bach's greatest hits would keep the wedding guests company as they waited for the bride to finish her makeup and appear. Given the flexibility of classical music, the scene could continue on its stately, sophisticated way, or transition to a brand-new song if the scene was heading for a comedic train wreck.
Aren't weddings fun?
SmartSound - The Only Customizable Royalty Free Music Library.
News
SmartSound Professional
Production Type
Sonicfire Pro 6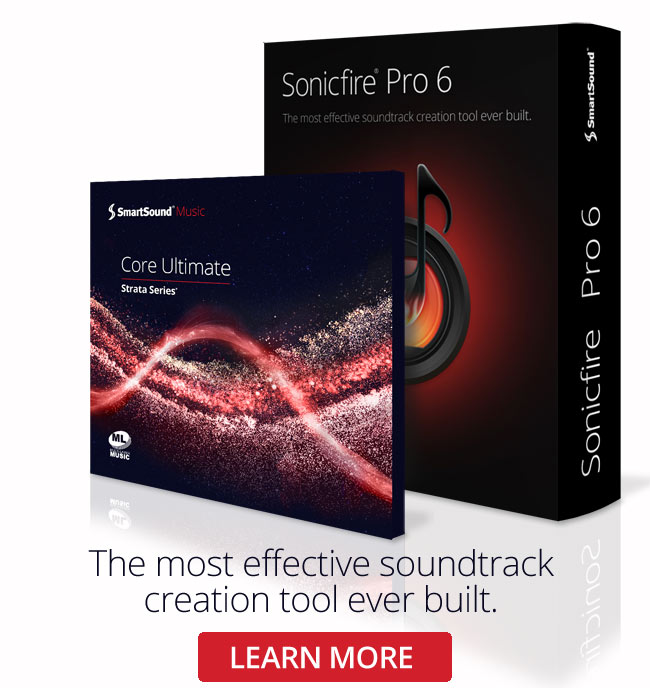 Sonicfire Pro 6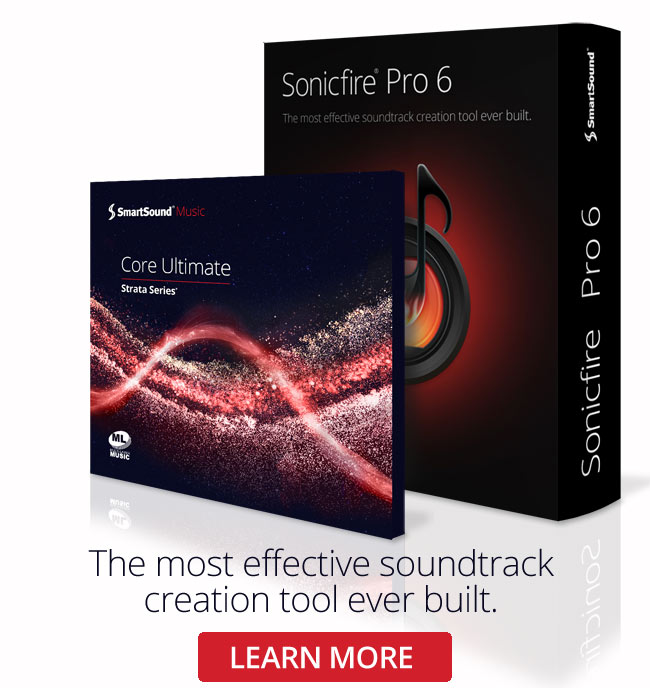 Genre
Featured Articles