Royalty Free Music Blog
Vocal Royalty Free Pop Music
Genre ::
January 22, 2014
Vocals always add a confident note of energy to any musical interlude.  SmartSound's Vocal Royalty Free Pop Music brings out the full range, from pointed, spot-on lyrics to soothing background syllables that are themselves an atmospheric instrument.
Featured Vocal Royalty Free Pop Music
The heartwarming, yet bittersweet vocal tone of Gold from newer release Nova Page & AD21 (reviewed December 6, 2013)
http://www.SmartSound.com/blog/new-music-nova-page-and-21ad.html
echoes in the lyrics  "We gotta move on.. I wish you love..you are gold, but you're not mine."  Driving acoustic guitar background moves towards the inevitable conclusion, at least for now, of this relationship.  If your story indeed sees the couple out and on to other things, Gold works, and the hopeful tone indicates they'll be wiser, if sadder.  As always, though, the storyline could take a twist.  Once they've well and truly let go, they may, in the future, see it was what they really wanted all along, and the kind parting words leave the door open.
Reflective Believe It Now from Paul Christian Gordon in album A New Era pairs vocal stylings with a steady Indie Rock melody line using Rock/Pop Band.  This dreamy atmospheric provides a subtle background for TV drama, Commercials, or any project where a smooth way to show time passing is needed.
A more positive, refreshing vibe shines through in Sunny Outcome from Light Hearted with male vocals, electric and acoustic guitar and synthesizer embellishments.  Corporate videos and Commercials as well as mellow Home Videos.  Customize this acoustic, hopeful track from 11 Instrument mixes, including Full, Light, Leads and Keys Feature.
Pop goes super-funky with Indie Band 02's quirky Direct Line.  Vocals more in-your-face on this track than many others, so pull this one out to match a strong feel-good scene with an upbeat crowd determined to win.
Michael Raphael's recent new release of the same name features a collection of solo vocals by Raphael such as romantic Be  Here.  This sweet Pop Rock dance weaves piano, synthesizer, strings and Rock/Pop Band into a magical emotional backdrop for video productions ranging from Drama to romantic comedy to teen.  Lyrics like "I could be here, I could be there.  I could be wherever you want me to be." sum up the touching ambience of the tune.
Whether whimsical or bittersweet, SmartSound's Vocal Royalty Pop Music backs up your score to a tee.  Liven up the mood and keep it groovin' and goin'!
SmartSound - The Only Customizable Royalty Free Music Library.
News
SmartSound Professional
Production Type
Sonicfire Pro 6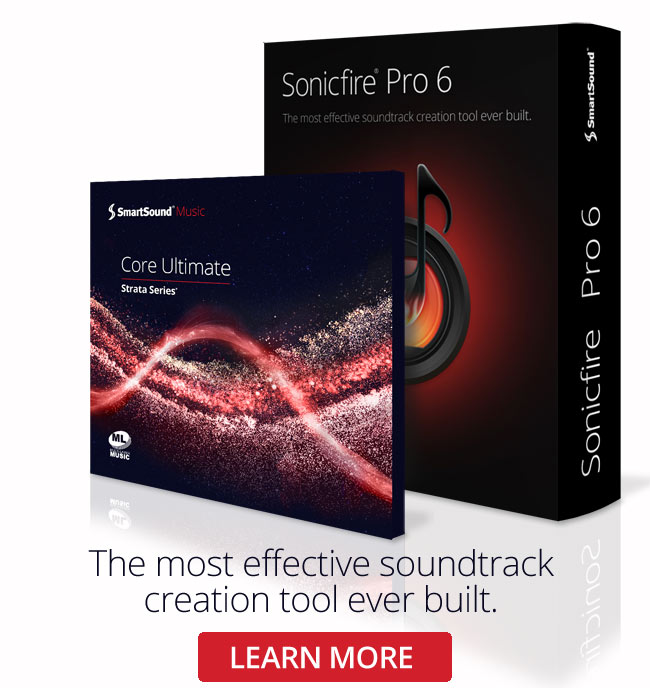 Sonicfire Pro 6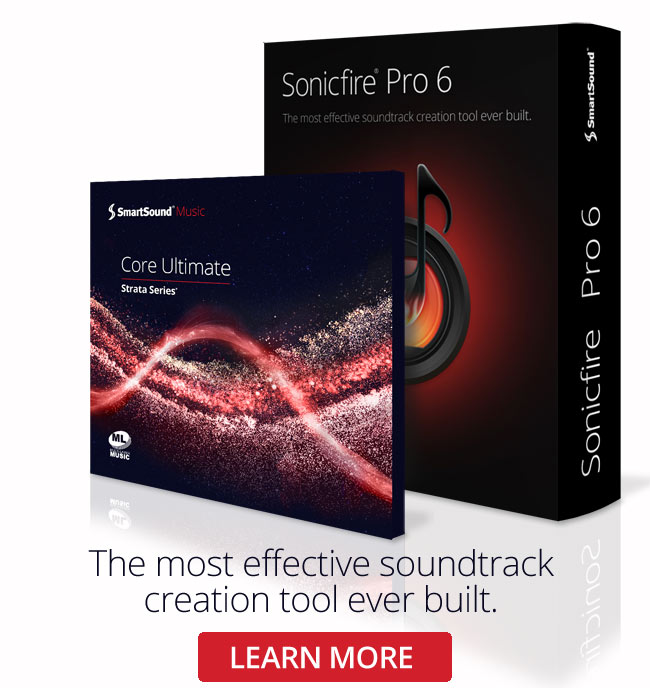 Genre
Featured Articles