Royalty Free Music Blog
Video Scoring Tip: Music Licensing - Part 1
Scoring Series ::
March 21, 2016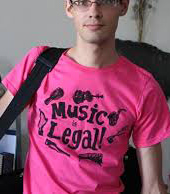 For the typical videographer music licensing can often be viewed as a distraction to what you really love; shooting and editing good picture. This is why we at SmartSound have made it as easy as possible with our Royalty Free Music license.
Still, there may remain some confusion over how it all works. Since music licensing has legal implications for you and your videos, it is important that you at least understand it sufficiently to make sure you don't wind up on the wrong side of it at some point. For the next few articles I will shed some light on this subject and see if we can help you navigate its sometimes choppy waters. In this issue, we'll cover some basics.
Some Quick Definitions: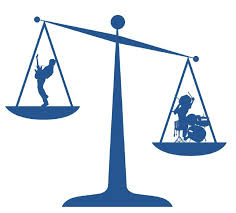 Royalty Free: Contrary to common belief this does not mean the music is free or that you own it once you obtain it. The concept of "royalty free" has been around a long time and has typically come to mean that there will be no further "synchronization" fees for the music.
Synchronization: This is the process of fixing a music track to a motion picture of some sort, or other media. Essentially, the owner of the film, show, etc, needs to get permission - a license - to use that music recording in his film. Since there are lots and lots of ways to do this (films, television, YouTube, Vimeo, webisodes, downloads, DVDs, commercials, promos, radio, etc, etc), the fact that something is "royalty free" means you will not have to worry about most of these other things depending on the specifics of the agreement (everyone's is a little different). This can save you a lot of money while leaving you free to pursue other opportunities for your project, which is why royalty free music is so beneficial.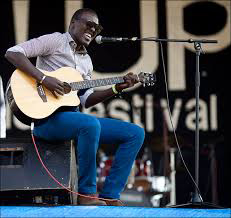 Music Performance Royalties: These are also known as the "ASCAP" or "BMI" royalties. They are generated from the performance of music somewhere; such as a live music concert, a nightclub, on the radio, on television, in a movie, etc. These royalties go directly to the composers, songwriters and music publishers of the piece of music.
"STOP! Why is this not covered in my synchronization license?", you may be wondering. Actually, it's pretty easy once you get the hang of it. The synchronization license is granted by the people who own the rights to that recording. The song itself is not typically owned by the composer, songwriter and publisher (though some certainly are), and many people can and often do different recordings of the same piece of music, no matter who wrote it.
Whoever's recording is used in the film, show, etc, those lucky folks get the benefit of the synchronization license fee - which is then waived for the royalty free music user. But no matter which recording is used in that performance of the piece, the music performance royalty ensures that the composer, songwriter and publisher of the song get their fair share. Essentially these two fees, synchronization and music performance, are going to two entirely different entities. Now back to our regularly scheduled program.
Master Use: This another license that is granted by the owners of the recorded piece of music. It refers to the master recording of a particular performance by a particular artist. This is another one of the unsung benefits of royalty free since the royalty free music license always includes the use of the master recording, there's no additional fee for this with royalty free music.
Creative Commons: This is a new concept of creative license that has evolved over the last 10 years. It basically stipulates that, in exchange for other sometimes non-specified promotional credits, you can use the music for free. We actually pursued music licensed on this basis some years ago when it was becoming popular and have learned quite a bit about it. We stopped pursuing it for a variety of reasons. One of the reasons is that many professional producers and distributors do not recognize or use music with the Creative Commons license for a variety of reasons. Another reason is the quality of the music suppliers has been consistently under what our customers expect of us.

Performance Rights Organization, aka "PRO": These are the independent groups that monitor performances of music in clubs, concerts, on TV, film, etc, on behalf of the composers, songwriters and music publishers. They collect directly from those sources - the TV networks, concert halls, clubs, YouTube, etc, and distribute the proceeds directly to their composer/music publisher constituents. The video producers themselves rarely have to pay these royalties, it happens at the distributor and network level, typically. Note however that it works a little differently in Europe.
That's sufficient to get us started with the basics. Stay tuned for more on this subject soon.
Happy Filmmaking,
Kevin Klingler
Production Type
Sonicfire Pro 6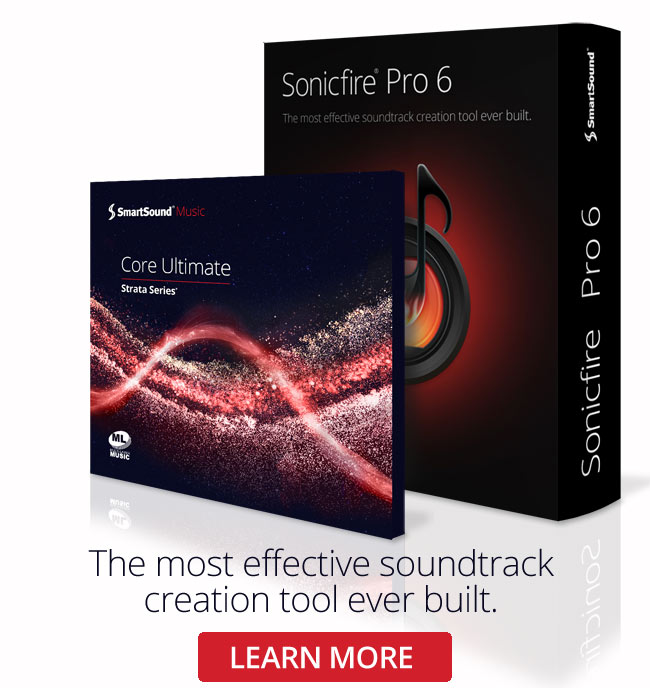 Sonicfire Pro 6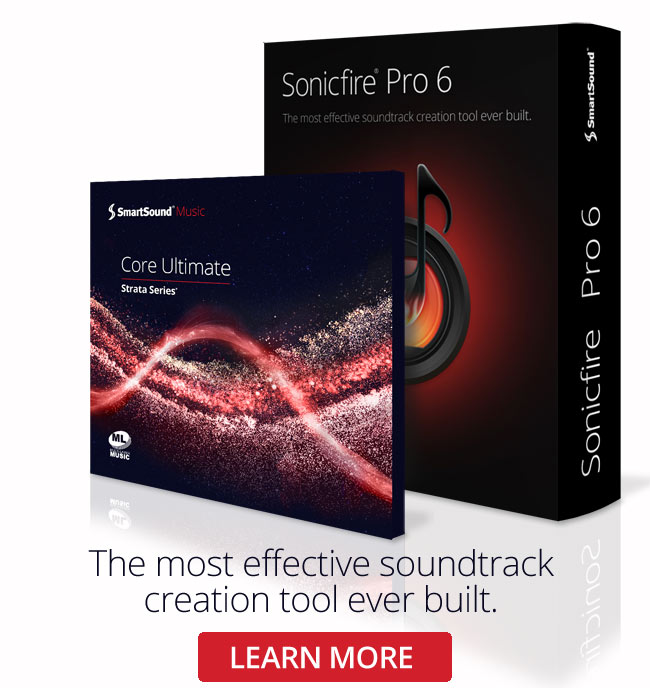 Genre
Featured Articles