Royalty Free Music Blog
Traditional Royalty Free Wedding Music
Production ::
July 10, 2014
Hope springs eternal in the human breast, and never more so than at a wedding. Traditional Royalty Free Wedding Music from SmartSound underpins the hope that this marriage, at least, will last as long as the traditions it embodies. Whether your wedding scene is a heartfelt reflection of serious intentions, or a tongue-in-cheek contrast to the bride and groom's real chances of keeping the knot tied for good, one of these tracks will supply the grandeur you need.
Featured Traditional Royalty Free Wedding Music
Bach had no way of knowing, of course, what "G String" would mean to us in the 21st century—all he knew about was chord changes. Strings-heavy Bach Air on a G String drifting along from album Classical Suites #1 carries the story with a serene, quiet flow—in the key of G. This dignified track would fill a time of waiting, in a wedding video, or a real wedding with rich, acoustical calm.
If you think you've heard Handel's spirited, exuberant, Water Music Hornpipe 2 from Classical Suite #1, you just may be right. You probably didn't hear this festive track the first time it was played, on July 17, 1717 for England's King George I (and repeated twice more that same night for the king's pleasure), but you may have heard it on one of the many TV shows and commercials it's been featured on, including PBS' Frugal Gourmet.
Popular wedding favorite Ave Maria was featured in an earlier post on September 09, 2013 (http://www.smartsound.com/blog/royalty-free-music-for-wedding-videos.html), highlighting the flute version. We feel the tranquil, lyrical Oboe version, from Wedding Classics, also deserves a mention. This slightly more masculine-sounding woodwind, has a special poignancy and strength. Paired with acoustic guitar, the more intimate sound of a Chamber Group populates the scene in a soothing, refined way. Suitable for weddings and religion productions.
Another delicious number in G, gentle Beethoven's Minuet from Classical Masters, dances a regal tune. The violins are intense, and the tempo kicks up its heels later in the track, but the song never loses its dignity; it's Baroque style at its best and most stately.
From album Full Spectrum piano and woodwinds dance delicately around Mozart Night. Definitely a light, sophisticated background, it has potential to create a piquant, charming mood. Use it to show off the excited, bemused antics of the bride's attendants, as they get ready for the big ceremony.
SmartSound's Traditional Royalty Free Wedding Music selections lean heavily on classical. Orchestra and smaller Chamber Group selection bring out the vibrancy of traditional music, especially appropriate for those moments in life, such as weddings, (the second-most hopeful occasion in life, after daring to have a child) that deserve all the bright, solemnity they can get.
SmartSound - The Only Customizable Royalty Free Music Library.
News
SmartSound Professional
Production Type
Sonicfire Pro 6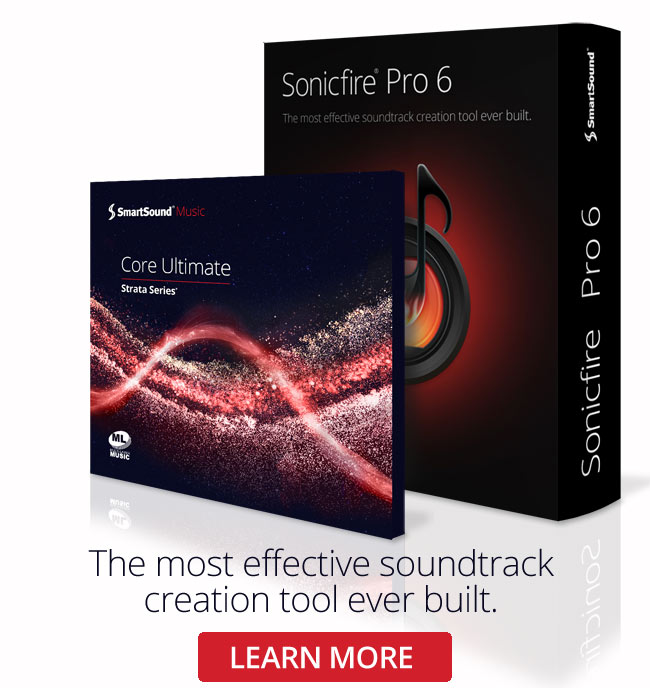 Sonicfire Pro 6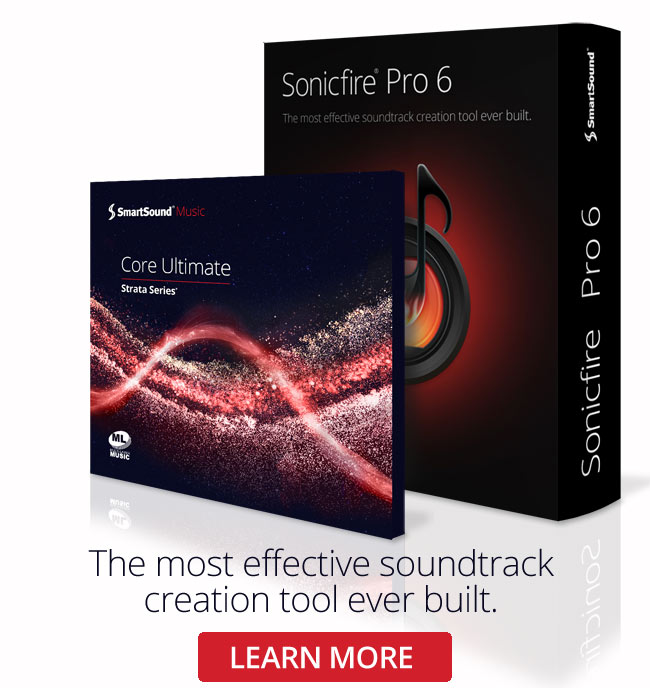 Genre
Featured Articles