Royalty Free Music Blog
Soulful Music
Genre ::
April 27, 2015
Soul in the Bones
Ray Charles and James Brown had it and you want it; a soulful music background for the production you've made your life's work. Soulful music combines elements of African-American music, gospel music, jazz and R&B but Soul music also emphasizes gospel-music devices, vocalists and a blending of religious and secular themes. It's evolved from the unique music heard on the 60s musical hit "Soul Train" to the soulful styles and sounds of artists Mary J. Blige and Joss Stone today.
Party Over Here from the album Kool Kitsch
Hey, hey, get your groove on with a soulful soundtrack featuring some uptown funk and powerful horns. Party Over Here is happy, exuberant and lively and will elevate your scene a few notches. Tone it down with Shed Some Light from the album Urban Drama where smooth jazz meets soul for a light, relaxing feel. Soulful instrumentals with a touch of light piano and a sensual trumpet are ideal background music to create an inner thrill.
Wake Me Up When It's All Over
Sultry, soulful vocals accompany the sleek track Abyss that sets a tender mood with a cool R&B band, electric bass and brass. The album, Jade Element, also features Back And Forth—with a rich blend of ragga and soul grooves featuring light vocals. Back and Forth is a bluesy, soulful song great for dramas, indie productions or commercials with cool and sexy vocals and electric instrumentals. Whoa, one more to check out on this album and that's Carried Away-JE; a beautiful song featuring soulful strings and an R&B band bringing a dramatic, melancholic, sadness to the tune snaring it as ideal background music for a conflicted heroine or sad villain.
Choose a unique Soulful Music background soundtrack from SmartSound's royalty free music library. You want your production to shine and it will with our royalty free, customizable background soundtracks that will make your production, presentation, commercial or video reach your audience with class and style every time.
SmartSound—The Only Customizable Royalty Free Music Library.
News
SmartSound Professional
Production Type
Sonicfire Pro 6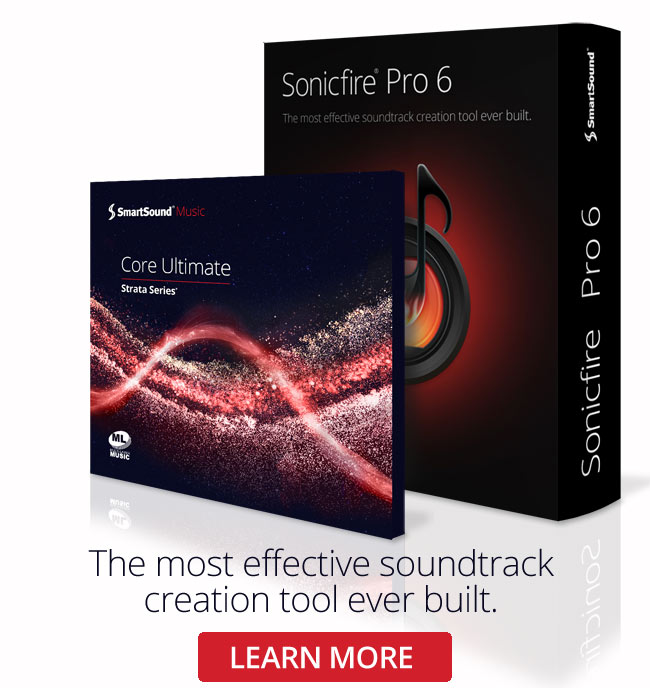 Sonicfire Pro 6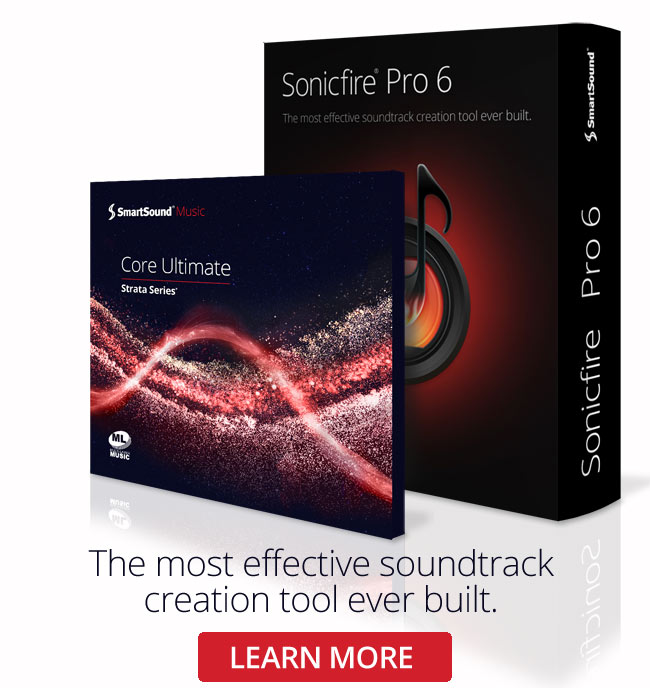 Genre
Featured Articles