Royalty Free Music Blog
Sonicfire Pro Plugin for Vegas Pro 12 or 13
June 22, 2014
Vegas' Scripting Technology Intersects Sonicfire Pro's Industry Leading Features For A Completely Integrated Soundtrack Creation Workflow
Utilizing Sony's powerful Vegas scripting API for third parties, SmartSound's new plug-in for Vegas Pro manifests as a dead-simple three-step process. Simply identify the portion to be scored on your Vegas Pro timeline, invoke the "Add - Edit SmartSound Music" menu command and, like that, you'll be in the Sonicfire Pro search interface, Express Track - with the length of your video selection already input into Sonicfire Pro. Additionally, any markers in your selection will be placed on Sonicfire Pro's timeline. Use Express Track to choose from SmartSounds large library of over 4,000 customizable tracks. Make any additional adjustments to the Mix or Mood, Variation, timing of beats (Timing Control) then instantly send your unique, customized soundtrack right into the Vegas Pro timeline where it came from!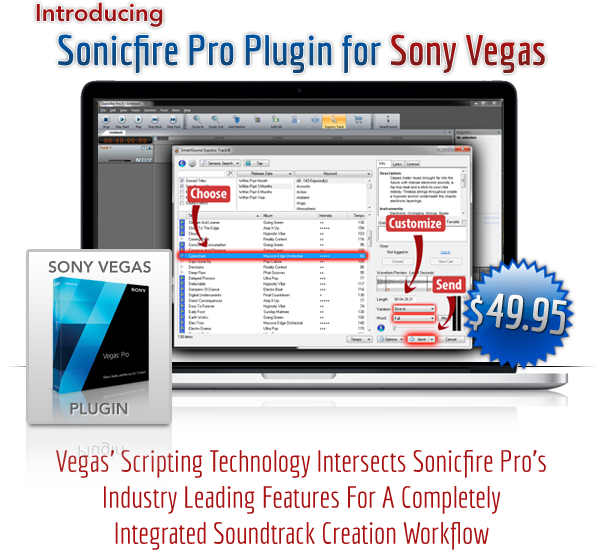 Learn more about the Vegas plugin »
SmartSound - The Only Customizable Royalty Free Music Library.
Production Type
Sonicfire Pro 6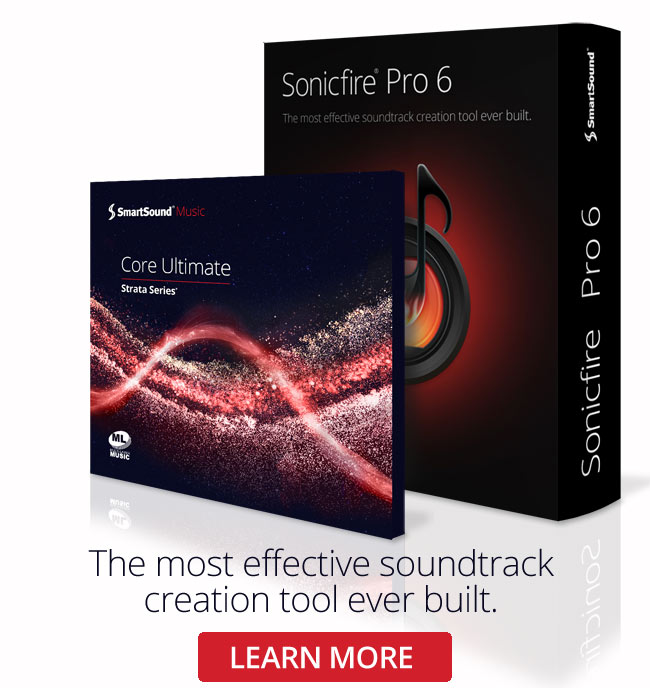 Sonicfire Pro 6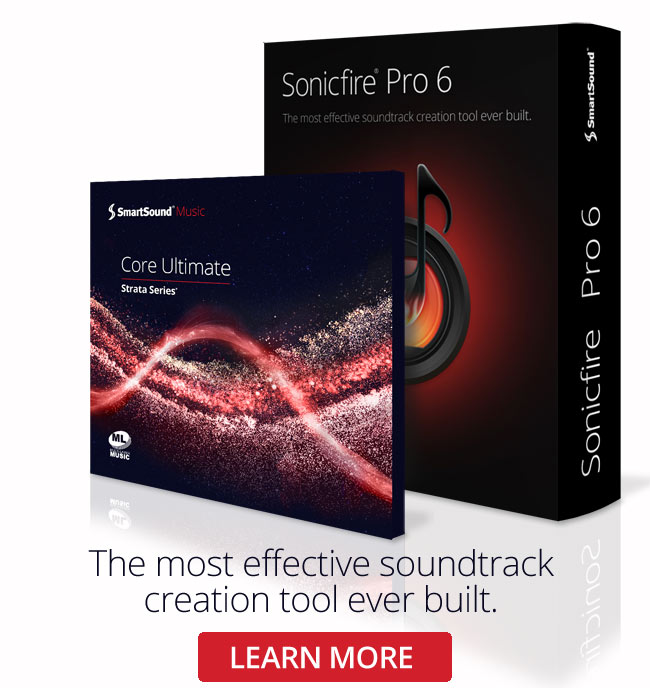 Genre
Featured Articles