Royalty Free Music Blog
Sonicfire Pro 6 Update 6.5
Company News ::
July 16, 2020
The best keeps getting better. You have found Sonicfire Pro 6 to be indispensable to your projects, giving you access to an entire tapestry of original, live recorded music. With such a great userbase, we feel the obligation to listen to your feedback. On June 16, 2020, we released our 6.5 update.
The new version brings you these changes and features:
Add previews of uninstalled music to the timeline and customize it just as you would a purchased track, allowing you to "try it before you buy it"
Previews are now shown in green instead of blue
Selecting any track from the SmartSound store will add the track to the timeline (you can still preview the track by clicking the play button)
Checkout has been streamlined: Just purchase our music and sounds right in the software and export the unmarked track as a.wav or .aif file
Further integration with your online account showing you which files you own but might not have downloaded
"Owned titles" can now be found as "Installed titles"
You can now clear out installed previews from the "Internet" tab of the Preferences menu
Smart WAV files have been further integrated and now work faster with music you have imported
Check out this YouTube video for more information.
SmartSound Professional
Inside The Music
Production Type
Sonicfire Pro 6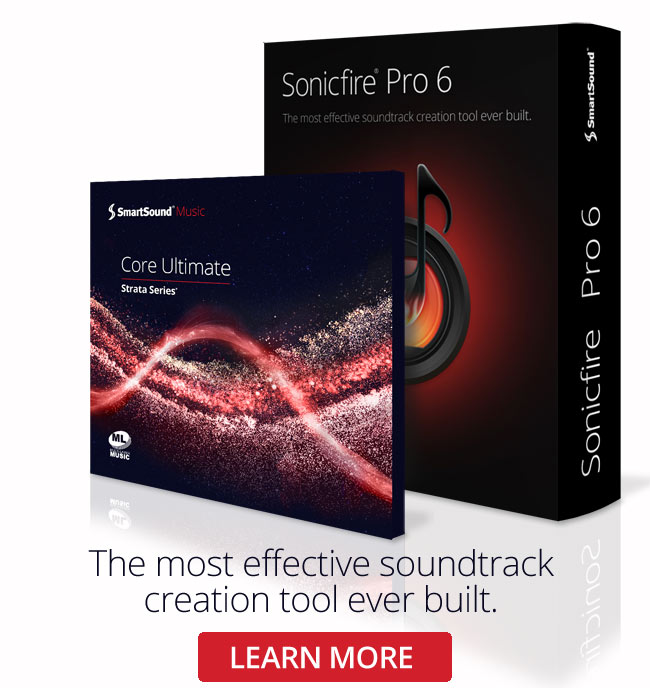 Sonicfire Pro 6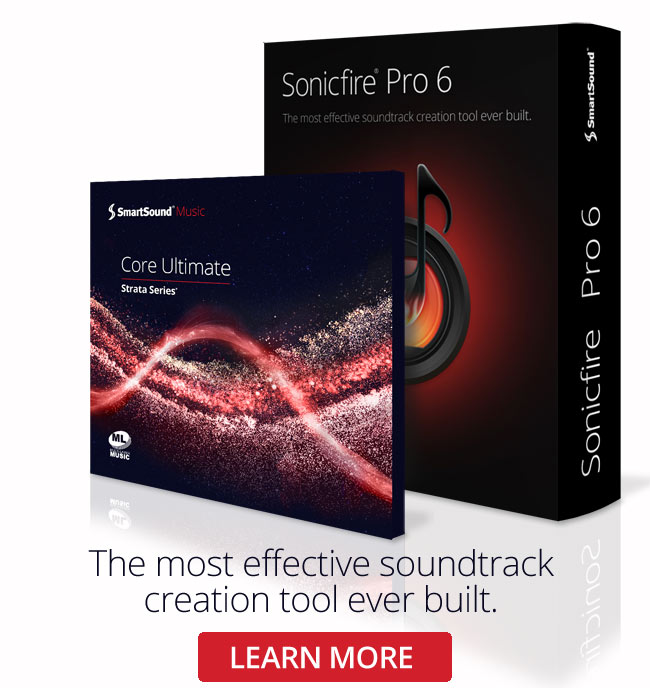 Genre
Featured Articles