Royalty Free Music Blog
Sonicfire Pro 6 Review - Brian Reed Garvin
Company News ::
September 01, 2016
This is a guest blog post by Brian Reed Garvin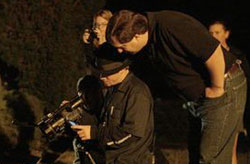 Okay, I have to say first off that I upgrade a lot of software, and my editors and effects people all kind of moan when they hear that we've upgraded our tools, but not this time!
What an amazing offering SmartSound has made to help us guys in the trenches! Sonicfire Pro 6 is solid, fast, easy to use, and provides huge editable canvas to pull your musical needs together in one finely designed interface!
To start, version 6 of Sonicfire Pro software totally Rocks! It looks and feels like a thousand dollar program, (that I've spent the money on), only to bounce back to using the Sonicfire Pro. It's silly to jump around from program to program, making copies of everything, when I could just stay in one program, focus on the work, and crank out fantastic scores perfectly lined up with the scenes needs!
Best of all! If you are familiar with the previous version, which was awesome ... you look at this version and realize they really listened to us users. They have made one screen with all the bells and whistles. No more exporting to the timeline, now just grab what you want and drop it in the same screen. Need it a little longer, they have a fast button ... or it's called "Smart Extend". On several occasions we've had music just come up short, time wise, this little button made my day, and saved us money. Need a little more, well press it. Gives you a little more. If you need to edit it down a fraction, you have a razor tool.. And yes, some of these tools are in the previous version, but now the logic and placement of these tools speeds things up!
The button we love here at Blue Mariah Pictures is the Add Volume button. Find a place in the video or music you need a little louder, drop your marker there and press "Add Volume Point"... it swells and drops, which makes a lot of people very happy, especially when it now takes one button to do a four step edit.
A major add that just rocks is "Bins" Holy Cow, Awesome! This is a simple bin that takes the music you have selected and breaks it down into phrasing, and you even have the option of the phrase parts. Example: We wanted the powerful feel of a huge orchestra for a section we're working on, we wanted just that 3 second section to repeat. Before you had to export and edit it in. Bins has all the pieces laid out for you. Simply grab what you want and lay it into the timeline. And they've also made that even more refined, if you click a finer grid button, it actually will break down the musical phrase into parts that you can drop in. It's amazing what you can do with all the elements of a musical score. You can actually create new music, as you need and want.
What's great about it overall is that they have kept the flavor of the old software, so you know your way around, but now they've streamlined it, given it a fresh new look and made it extremely user friendly.
Oh, and make sure you right click on almost everything, you'll find tools at your fingertips which speed up the work flow ... yes, saving time, which we all know is money!
Finally let me say, Sonicfire Pro 6 is amazing software! You can tell a lot of thought went into the design, the layout, and the overall feel. It's elegant to work on, and makes music manipulation much easier than other costly software . When you're in the trenches, and the clock is ticking, the budget is evaporating, the client is waiting, this software is a God-send.
Honestly, when a client see's this in action, he thinks you really know your stuff! I don't know about you, but if your in the business for the long run like we are, looking good in front of a client is priceless. This product made our client feel like they didn't need to go anywhere else.
It's affordable, efficient, and has the power of a big hammer to bring the big scores, but also has the finesse needed in the quiet moments when sincerity is the design of your scene.
Great job Guys! Fantastic upgrade!
Brian Reed Garvin
You can learn more about Brian and Blue Mariah Pictures here
SmartSound Professional
Inside The Music
Production Type
Sonicfire Pro 6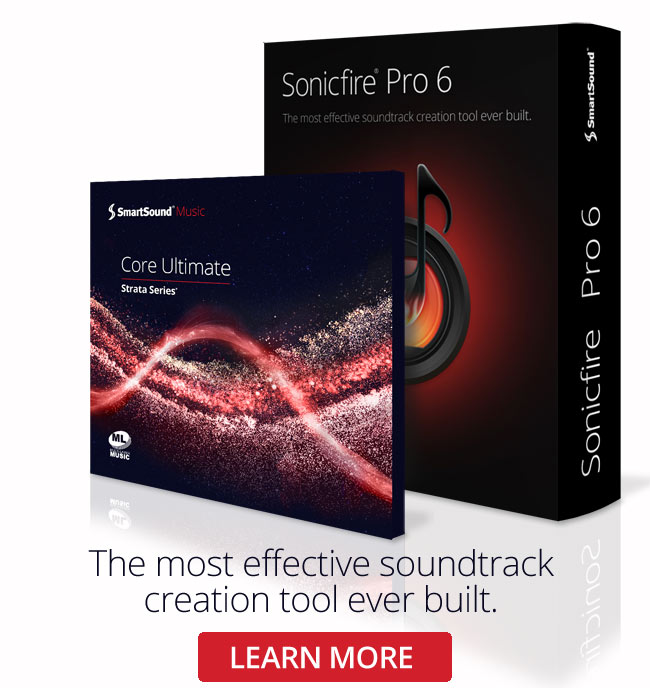 Sonicfire Pro 6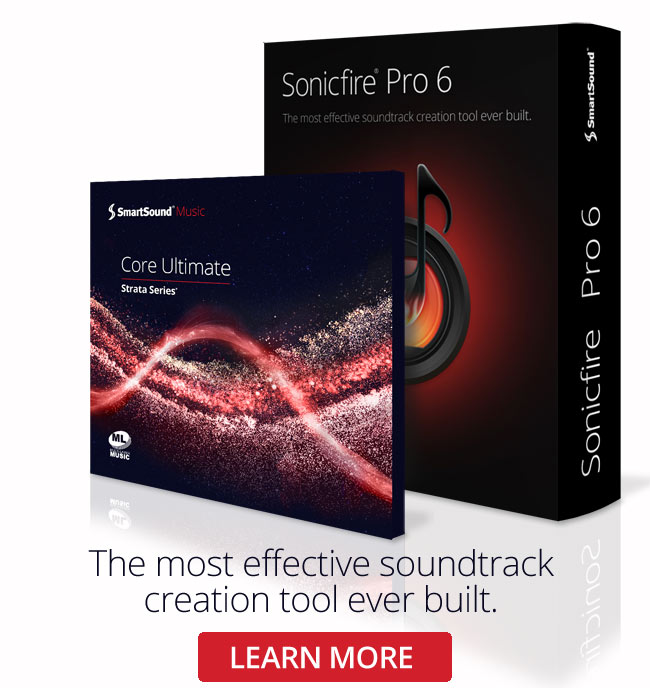 Genre
Featured Articles