Royalty Free Music Blog
Somber Piano Music
Instruments ::
May 04, 2015
Piano for the Soul
Composers know how to evoke many moods with their piano-inspired compositions as the ivory keys always seem to enhance and complete an opus of any greatness. First named, "un cimbalo di cipresso di piano e forte" (a keyboard of cypress with soft and loud), we can thank the Grand Prince Of Tuscany's Keeper of the Instruments, Bartolemeo Cristofori for assembling in the early 1700s what we know of today as a piano. The touch of a pianist controls volume and expression and brings an elegance and richness to every production. SmartSound has an extensive selection of background music—from piano solos to full-scale orchestral productions.
Beautiful Mind
A somber piano travels touchingly through Illuminated Mind, a poignant and reflective track beautifully orchestrated to carry your dramatic story emotionally along as does Equilibrium from the album Magical Moments. Equilibrium is both heartwarming and hypnotic with an elegant blend of gentle piano, flute, oboe and strings. This sad and tender piece is ideal background music for touching, poignant scenes. To create a dark, somber mood choose the haunting and brooding soundtrack Dramatic Melody ideal for suspenseful trailers and dramatic productions.
Get Dark
Skip to the dark side of somber piano music and you'll find Dark Thoughts and Forensic Evidence on the album Crime Scene—a brooding package of 13 tracks that will inspire tension, intrigue and suspense. Dark Thoughts is CSI-friendly with electronic orchestral effects that bring on mysterious and sinister chills. Forensic Evidence is equally chilling background music as it explores the dark, sinister side of emotions with a haunting, sad groove.
Try SmartSound's award-winning and patented technology yourself. Choose a royalty free arrangement or variation, instantly fit it to the length of any scene and instantly change the instrument mix. Check out our expansive royalty free background music library and find your ideal, customizable music today.
SmartSound—The Only Customizable Royalty Free Music Library.
News
SmartSound Professional
Production Type
Sonicfire Pro 6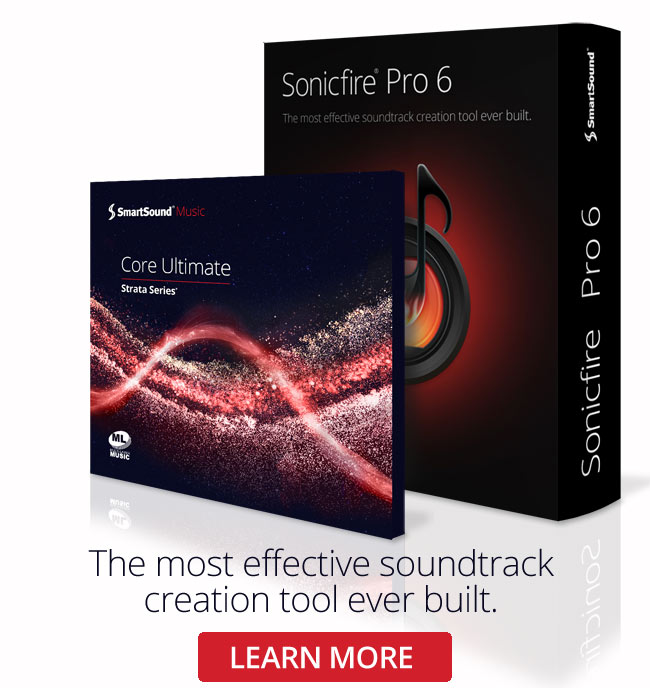 Sonicfire Pro 6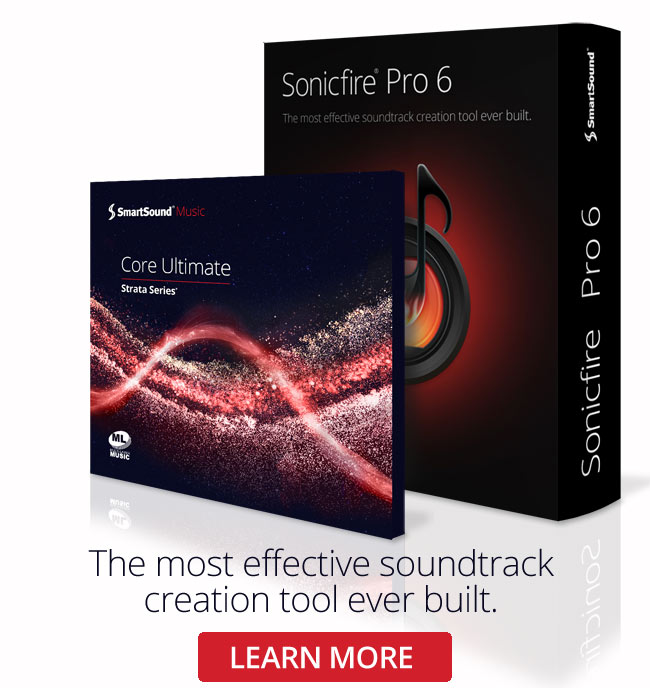 Genre
Featured Articles