Royalty Free Music Blog
SmartSound's Soundtrack Creation Technology
Company News ::
May 09, 2016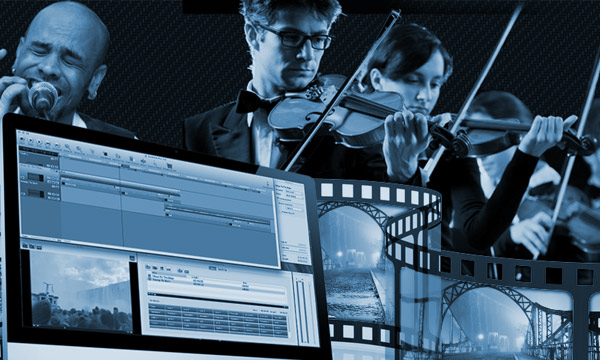 What the Pros Use
With the introduction of Sonicfire® Pro, the playing field was leveled for video and media producers of all budgets. This revolutionary soundtrack creation technology makes it easy to score your videos using real music with completely professional results - so professional even Hollywood producers are making the switch to this technology.
Imagine changing the arrangement of the track, instantly changing the length of the track  or even changing the mood of your royalty-free music track as your video changes – all in your edit bay.
With Sonicfire Pro, downloading a royalty-free track or album is just the beginning – it's like you just got the musicians seated in the studio. Now the fun begins.
Two ways to easily create great soundtracks:
Quicktracks® It's free and it's lightyears ahead of the old way of finding and using royalty-free music on any other music library website.
Sonicfire® Pro: Simply the best way to get great custom music soundtracks for your videos, for a fraction of the cost. Plus you get ten tracks of royalty-free music.
Either of these options will rock your world!
You can quickly find the right music and artfully tailor it to your video with any either one:
Access the only library of fully customizable royalty-free music.
Filter

 your search using emotions, production types, genres, "more like this," composers, and more.

Automatically edit your chosen royalty-free music down to the second, with a musical beginning, middle, and end.
Customize your chosen royalty-free music by choosing different moods or dialing instruments up or down, instantly choosing different arrangements and more.
Export your customized royalty-free music into your video or media project.
Quicktracks® (Cloud-based system)
Use this free soundtrack creation technology if:
You need to get music from a website, fast.
You want the benefit of customizing your music to your project.
You want to choose from many individual tracks.
You want to come back at any time and simply re-edit and download it again (make changes) without paying another dime for the track.
Sonicfire® Pro
Download this soundtrack creation software if:
You want more powerful search filters than are available in our Quicktracks web-system. For example, you want to quickly search the deep SmartSound royalty-free music library for songs that fit your desired tempo, intensity, genre, or mood.
You want to map the mood and mix of your music to the video sequences  in your timeline.
You want to use powerful timeline controls such as Custom Length and Timing Control to match your soundtrack to visual cues in your video.
You want to add music or sound effect "Hits" at certain precise points in your video.
You want to seamlessly bring soundtrack creation technology into your workflow with plug-ins that work with Final Cut Pro, Avid Media Composer Sony Vegas Pro, Adobe Premiere Pro and After Effects.
Not sure? Try our fee trials for each here:
Quicktracks:
Sonicfire Pro:
There's never been a better time to get started with SmartSound. Try It today.
SmartSound's Soundtrack Creation Technology - What the Pros Use
SmartSound Professional
Inside The Music
Production Type
Sonicfire Pro 6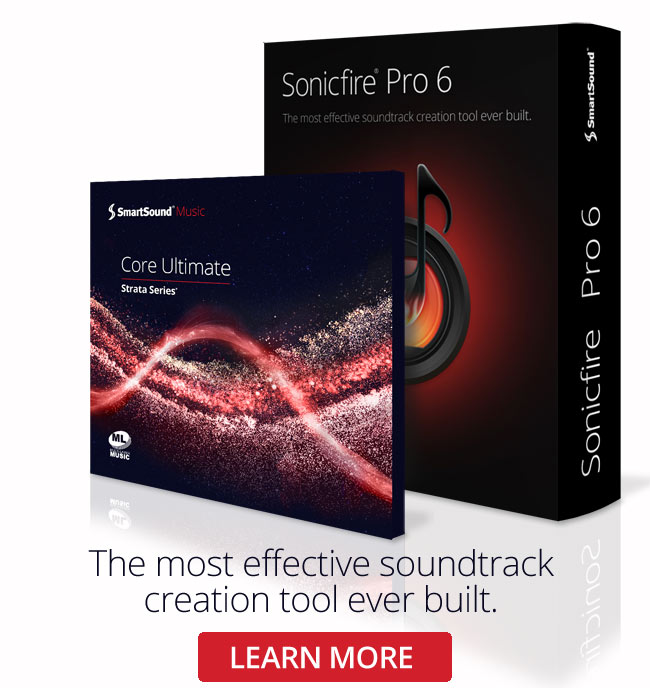 Sonicfire Pro 6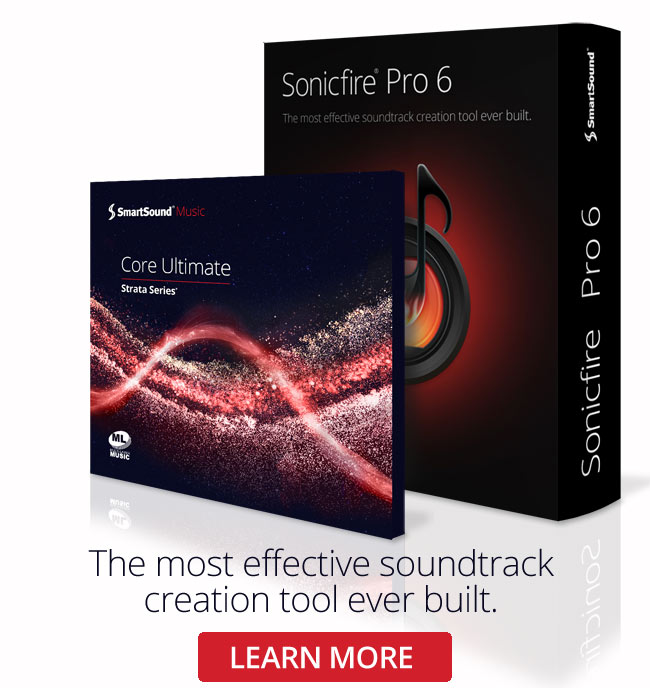 Genre
Featured Articles