Royalty Free Music Blog
Scientific Documentary Music
Production ::
June 27, 2015
Queue the Music
Science documentaries, although educational and awe-inspiring, generally aren't action-packed and sometimes lack the verve required to move a production confidently along. Engage your viewers and pique their interest. Queue up compelling, inspiring and uplifting background music for your science, technology, wildlife or nature documentary and it's sure to add an edge to your narrative.
Ambient Dreams
One of our favorite albums for royalty free background music for a science documentary is on the album Ambient Drama. With titles like Android Dream, Deserted City, Fossil Evidence and Mars Sunrise, you'll definitely find a track ideally suited for your dramatic documentary within this album. Testing the Waters is one such winner with choral effects and a serene harp interwoven with soft instrumentals to create an atmospheric, ethereal setting. Deserted City pulses with a desolate, otherworldly throb with sleek electronics and a meditative quality. Fossil Evidence is emotionally haunting, brooding, desolate and sparse, and lightly accented by drums and bass. And Android Dream tremors with a brooding, suspenseful and unearthly quality that forebodes adventure and intrigue.
Fresh Future
For a poppy, futuristic beat, enjoy World of Tomorrow on the album Positive Biz, vol 2. This snappy, tune is cheerful, inspirational, confident and fresh with an inspiring, pulsating beat created by a New Age electronic ensemble. While great for a biopic, also consider World of Tomorrow for an inspirational corporate documentary or commercial.
The ideal music for a science documentary is fresh, authentic and current. It sets the mood and connects with your audience as it covers a diverse range of emotions. It's often tricky finding the perfect score but SmartSound simplifies the process by offering customizable, high-quality, unique music from our expansive library. Whether you need a 5/4, a 6/8 or a four-on-the-floor, you can trust SmartSound to deliver to your specs. Our royalty free, award-winning, patented music technology allows you to customize our music just the way you want it.
SmartSound—The Only Customizable Royalty Free Music Library.
News
SmartSound Professional
Production Type
Sonicfire Pro 6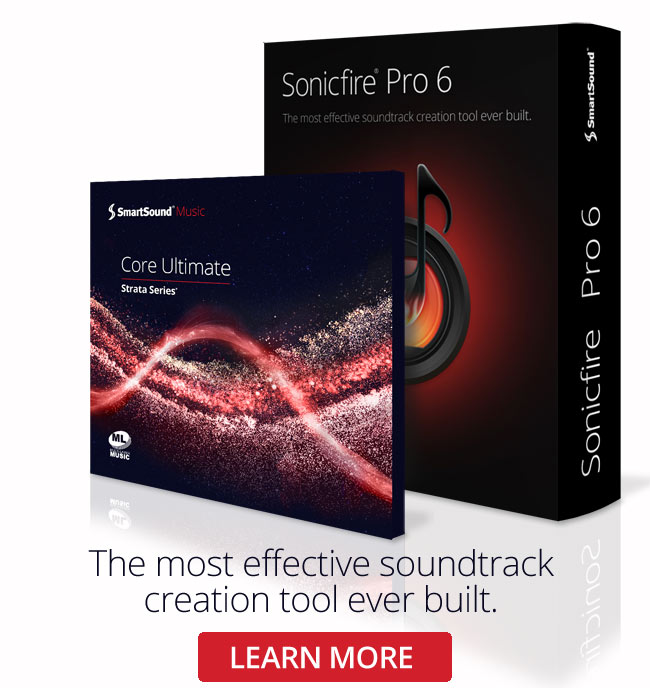 Sonicfire Pro 6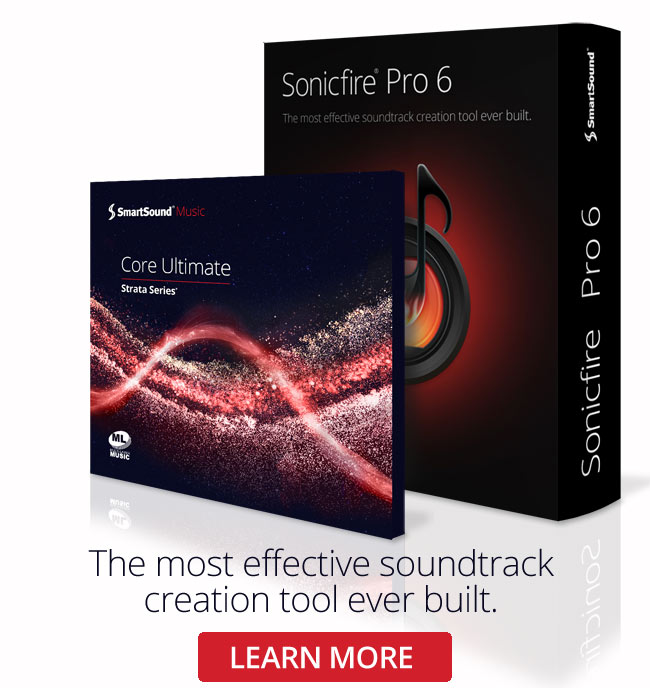 Genre
Featured Articles