Royalty Free Music Blog
Christmas Royalty Free Music
Genre ::
December 08, 2012
Traditional Christmas songs are well represented in SmartSound's Royalty Free Christmas Music, especially in album Christmas Treasures - Silent Night, with Strings and Sax, and Holiday Magic — 12 Days of Christmas. Check out the ethnic-flavored arrangement of We Three Kings, a calm, orchestral version.
Featured Christmas Royalty Free Music
For something different to back up your Christmas scenes, SmartSound brings you numerous offbeat tracks that evoke the season with fun departures from traditional. One of 21 tracks on Holiday Magic, sprightly
Two More Days
relentlessly chimes out the unbearable anticipation of young kids waiting for Christmas day.
Is
Miami Christmas
an oxymoron? I just seems wrong on so many levels. Synthesizer and syncopated percussion bring "O Come All Ye Faithful" into the 21st Century in a lively, confident rendition, but Musical Arrangement titles like 'Xmas tan,' ' Poolside,' and 'Winter Sun' continue the tongue-in-cheek theme.
Flute and jingle bells liven up festive, innocent
Holly in the Snow
making it a perfect background for any Holiday project. If Cindy Lou Who came back to check on the Grinch one more time, this would be her theme song.
Bells and flute also star in
Bells of Christmas
a happy holiday arrangement that conjures up joyous, wintery images. Traditional fave 'God Rest Ye Merry, Gentleman' gets a contemporary Rock/Pop Band feel with Synthesizer in
Rest You Merry Dudes
.
Holiday and
Home Video projects
needing a whimsical theme go
Christmas Shopping
, with Novelty Band and Chimes. I can hear it describing bustling holiday shopping scenes, or the relentless progress of a toddler hitting all the rooms in her first floor realm.
Christmas Treasures also boasts unusual Christmas offerings, such as
12 Days of Xmas
, a fun hip-hop arrangement with R&B Band and Synth, and
Boughs of Holly
, —'Deck the Halls' decked out with a cool, hip-hop groove.
Smartsound Royalty Free Christmas Music rings in the winter holiday video projects with contemporary vibe. New versions with synthesizer, bells, and orchestra ring in the season, keeping traditional Christmas songs fresh and lively.
SmartSound is
Royalty Free Music
made easy!
News
SmartSound Professional
Production Type
Sonicfire Pro 6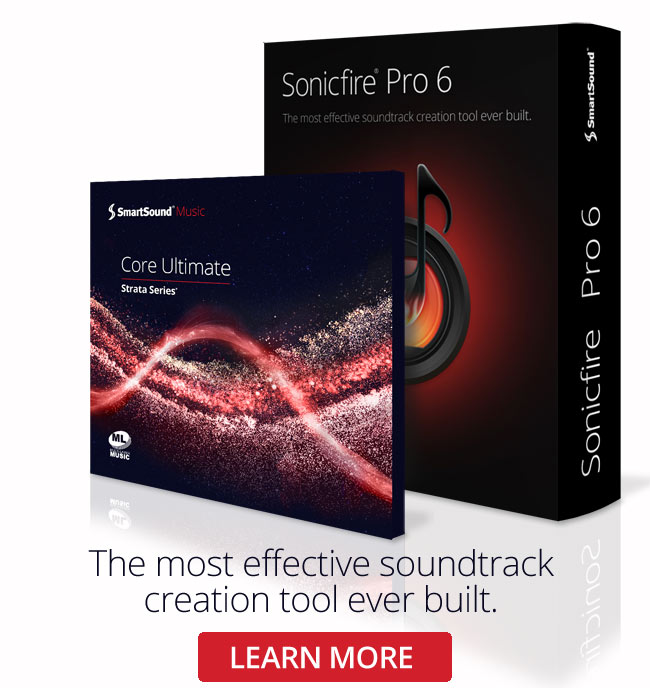 Sonicfire Pro 6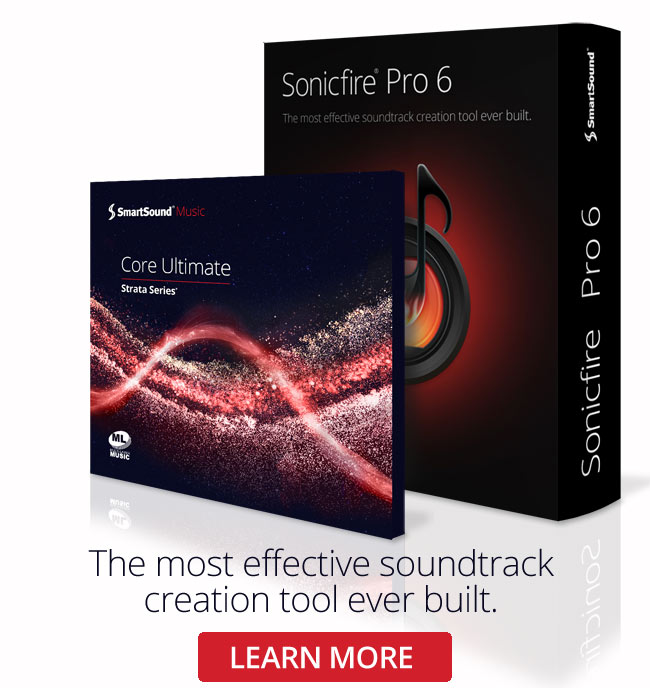 Genre
Featured Articles