Royalty Free Music Blog
Royalty Free Reggae Music
Genre ::
September 30, 2013
Off-beat music genre, Reggae, developed literally off the beat. Unlike most other forms of music, the emphasis is on the third beat of the measure, instead of the first (downbeat). Its roots hail from Africa, by way of Jamaica, where Reggae was developed in the 1960's, as well as from jazz, and R&B.
Featured Royalty Free Reggae Music
The music line is often slower than some other Caribbean styles, but sly and seductive, and well suited for
background music
designed to put you into a relaxed, stay-in-the-present state.
Consider these two laid-back
royalty free reggae tracks
from the
Spicy Rhythms album
. Carefree
Reggae Man
, takes on a
World tone
, adding timbales to ethnic ensemble. This leisurely
atmospheric track
, made for a Caribbean Travel piece will ease your soul. Relaxed
It's So Easy
slides around a bit, before settling down to a cheerful syncopated beat.

Understated reggae populates several tracks in the Dub Factor album, bringing up the chill factor for videos of style, and city chic by night. Soft, cool Dreamin would be right at home in an Indie film, or any mellow scene needing a calm, sophisticated touch.


Nightlife footage gets the slick, hypnotic atmosphere it was meant for with Dub Reason, and Jazzy trumpet phrases in Killa Masta enlarge the boundaries for this quirky, Caribbean set.

Reggae gets a chance to show off its worldly sophistication and sense of humor in album World Beat, with So Help Me Bob, a cheerful, danceable, and fun track perfect for Travel and Home Videos.

It turns brooding and mysterious in Devil's Court, from the subtle ambience of Mellifluous Moods. This dark Reggae groove is perfect for Short Film, Indie Film, and Action pieces where a touch of drama is in order.
Use the Smartsound Advantage to bring Reggae's mellow, funky tone to your dreamiest scenes. Whether laid-back or livelier, it will bring up the latent, "don't worry, be happy" gene in all of us.

SmartSound is Royalty Free Music made easy!
News
SmartSound Professional
Production Type
Sonicfire Pro 6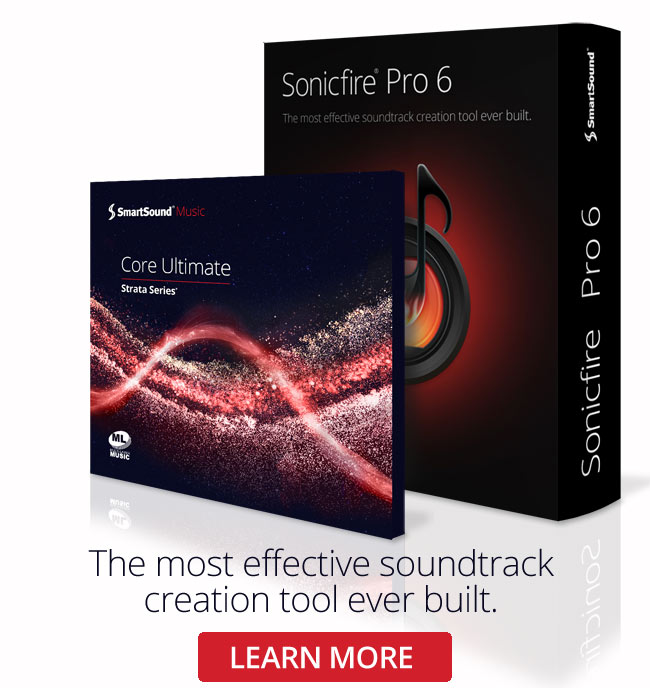 Sonicfire Pro 6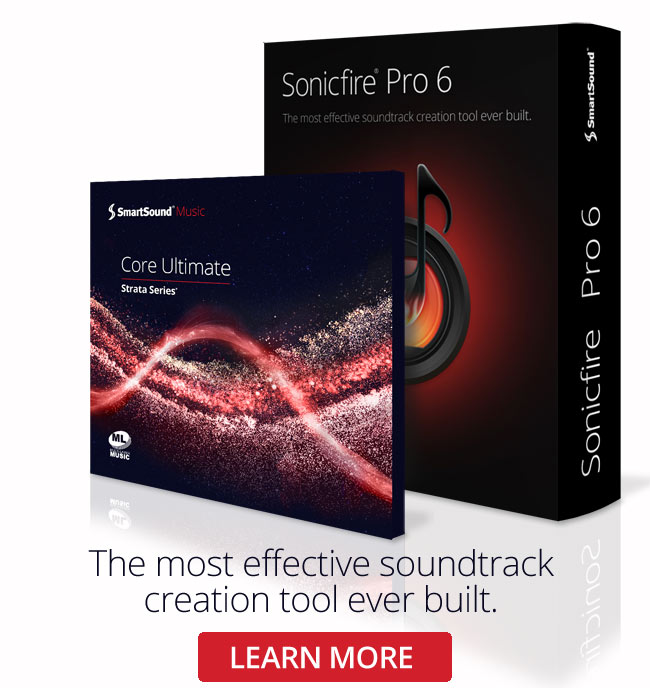 Genre
Featured Articles