Royalty Free Music Blog
Royalty Free Piano Music
Genre ::
September 17, 2014
The piano is capable of striking many moods. It can be festive, joyous, pensive, sad, elegant and haunting. The familiar sound of ivory keys striking just the right notes provides the perfect sonic counterpoint to many scene types.
When you are searching for royalty free piano music for your video, commercial or movie soundtrack, SmartSound Royalty Free Music offers many options. Enjoy cost certainty and production budget savings while still getting professional quality compositions. Our specially composed songs can easily be extended or shortened to the desired length, depending on the specific needs of your production. Collections include both original works by contemporary artists as well as piano classics by musical masters.
Our Classical Suite collections feature some of the most famous piano concertos ever recorded. This family of six albums features works by great composers, including Bach, Beethoven, Mozart and more.

If you've got a period piece to score, or if you want to invoke the leisurely pace of bygone years, our Parlour Games collection features 19 moody, moving chamber music compositions. These songs also make excellent musical backdrops for indie movies, documentaries and commercials.

Searching for the ideal piano tune for a wedding video or wedding scenes? Look no further than our Wedding Classics collection. You'll find moving, romantic piano pieces as well as flute, guitar and organ numbers that give your sound designer an excellent range of choice.

For jazz-oriented soundtracks, check out our Light & Jazzy collection. Like Wedding Classics, you will experience a wide range of instrumentation on this album, which makes prominent use of piano parts to create a smooth, authentic feel.

One of our most popular piano collections is the Piano Portraits album. Intriguing solos, urban chic, introspective movements and emotive moments are among the feelings this collection evokes.

Over the centuries, the piano has proven to be one of the most ageless and versatile of all instruments. If you want to explore the endless possibilities it provides without accelerating your production costs, browse SmartSound's versatile range Royalty Free Music collections featuring the piano.
News
SmartSound Professional
Production Type
Sonicfire Pro 6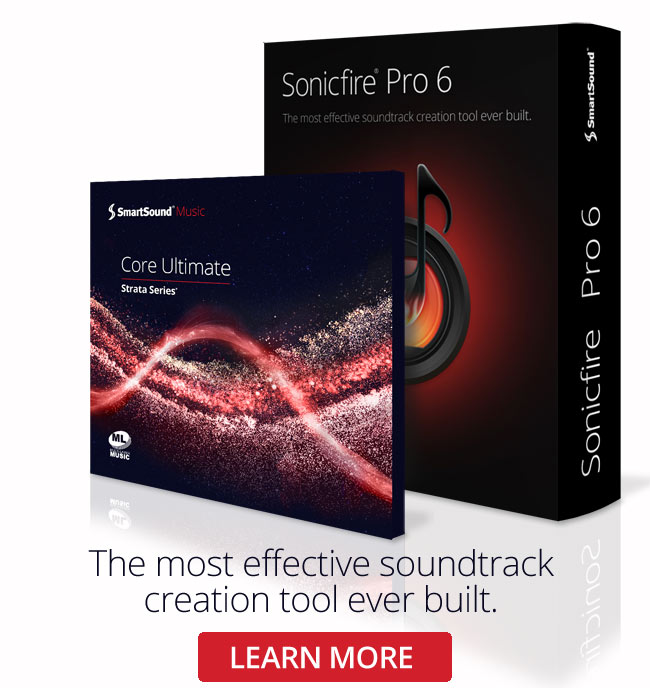 Sonicfire Pro 6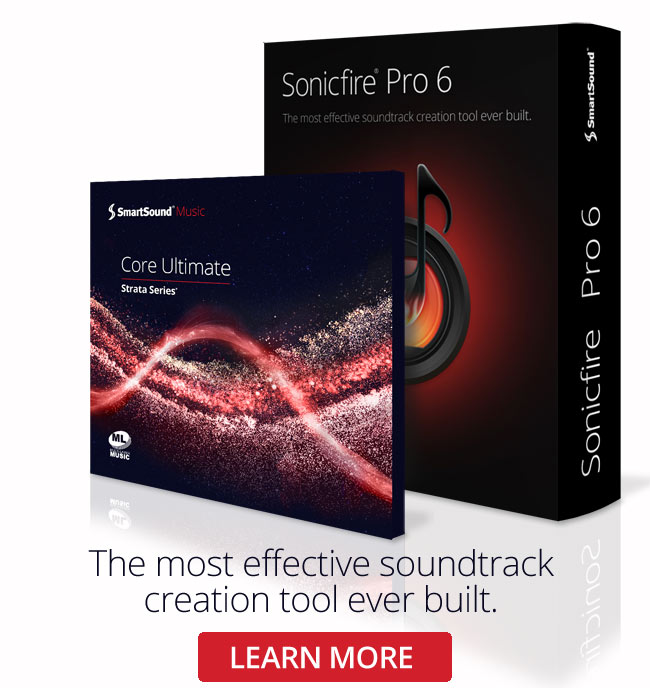 Genre
Featured Articles