Royalty Free Music Blog
Royalty Free Patriotic Music
Genre ::
February 02, 2015
Royalty Free Patriotic Music music isn't limited to just the old favorites, like Sousa march Stars and Stripes, though Smartsound does feature a very lively, dignified version, thank you very much, or vintage Yankee Doodle Dandy. It also brings the spirit of America alive with regional specialties like Dixieland, ragtime, marches and folk music.

Album American Spirit gives you a robust sampling of American favorites, making this collection a perfect background for political, holiday, and historical projects.
Featured Royalty Free Patriotic Music

Everybody loves Dixie, even if you're not from the south. This lively "fife" (flute) and drum arrangement, perfect for a holiday video, came from the traditional song that became the Confederacy's unofficial anthem during the Civil War.

I personally am a sucker for anything Scott Joplin, especially Entertainer. Even if Robert Redford and Paul Newman hadn't made it famous in The Sting, I'd still love its sophisticated fun. Then there's Maple Leaf Rag, another Joplin ragtime tune, written in 1899. Its perky theme could energize the most lackluster home video into a cheerful favorite.

World War II shows that a song doesn't have to be traditional to be patriotic. This lively march from modern composers Danny Pelfrey and Rick Rhodes trots out a Wind Band to evoke American bravery with festive air and a catchy, quirky beat.

Patriotism exacts a heavy price when freedom comes at the cost of war. The somber strains of Stand Together, from Heroic Overtures, with brass and anthemic strings, captures the sound of hearts rising above the battlefield; a perfect, powerful score for a Tribute or Memorial.

Expansive, orchestral Journey's End, from the Emotional Depth album, strikes a similar poignant mood, suitable for memorials, as well as Cinematic or Indie film projects. This reflective ballad will bring a sense of stature to your story.

Whether you groove to the whimsical, light-hearted side of patriotic music, or resonate with the serious side, Smartsound's royalty free patriotic music will bring out those feelings of freedom, success, and pride.

SmartSound is Royalty Free Music that fits!
News
SmartSound Professional
Production Type
Sonicfire Pro 6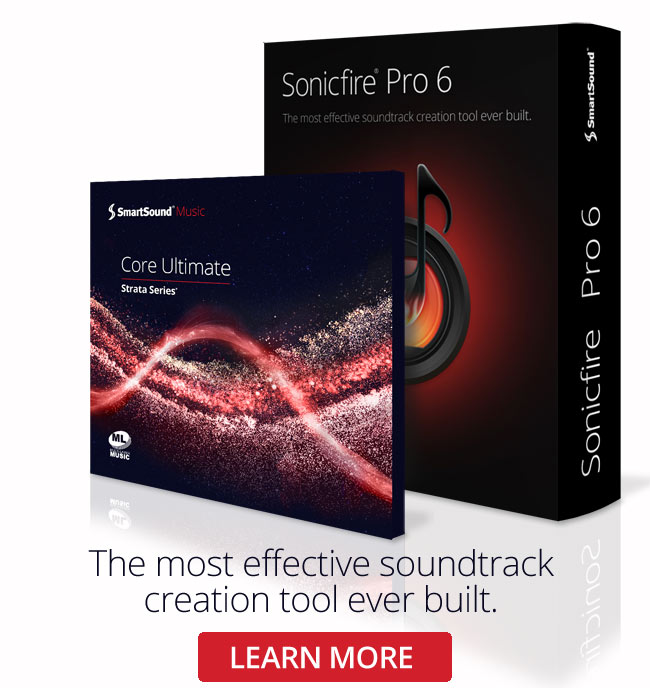 Sonicfire Pro 6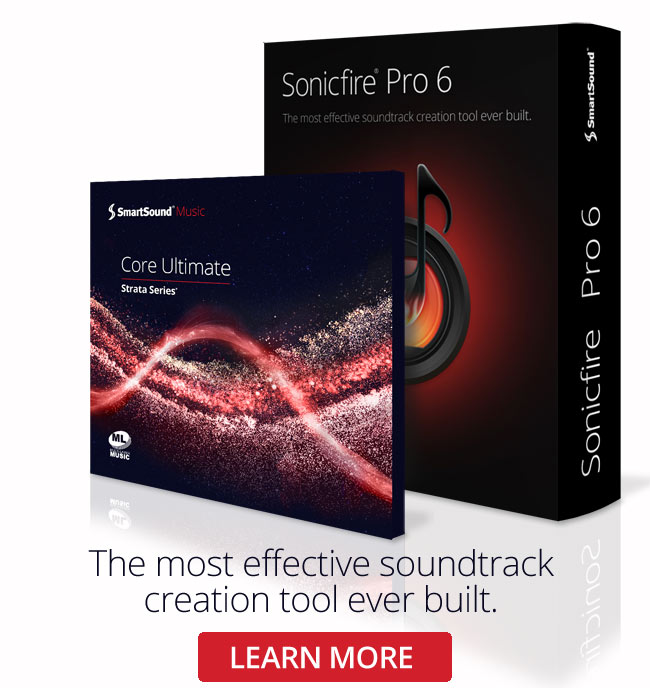 Genre
Featured Articles