Royalty Free Music Blog
Royalty Free News Music
Production ::
December 10, 2013
The selection of Royalty Free News Music includes two full albums of robust news tracks from the Strata Series, for television and radio reporting, as well as corporate announcements, and punchy single tracks from various production music albums.


The Studio Orchestra provides a stately, yet piquant background for a time-sensitive Local Report, from the News Flash album. Also check out intriguing understated marimba contribution to Political Viewpoint, an investigative piece ripe for introducing thought-provoking editorials.
News Themes provides ten tracks of broadcast musical cues to highlight specialty programs such as morning news, lifestyle sections, and world news. Punchy, upbeat Entertainment in Action, pulsates with positive energy to uplift the latest entertainment headlines.

When the story is more than a little heavy-duty, bring out World Update, from the same album. This serious orchestral style lends itself to Corporate/Industrial, News, or Action-Drama projects.
Featured Royalty Free News Music
With television buying in big-time to Andy Warhol's famed "fifteen minutes of fame" album Logos and Stingers has an important part to play, especially the four unique "News Elements" tracks. These elements cushion the blow, or smooth the transition, depending on your point of view, between news stories. They give the news anchor a chance to appropriately change expression when switching from delighting in the early arrival of the daffodils in City Park this year to the report of the rooftop sniper… 

Energetic News Elements 1 uses orchestra, strings, and synthesizer to herald the urgency of the message (rooftop sniper), while pulsating, percussive News Elements 2 creates a lively, upbeat intro for the late-breaking daffodil coverage. News Elements 3 provides exciting, ethereal Intros/Bumpers/Stingers, heavy on the synthesizer for specialized departments such as political opinion, financial reports and science new, while News Elements 4 builds up in a distinct crescendo.

Logos and Stingers can be used in radio as well as video programming.

Whenever your video production needs to grab people's attention, Smartsound's Royalty Free News Music offerings can provide. From breaking news to corporate announcements, from soaring and dynamic to serious and dramatic, the background is here to lead up to your vital information. And, now, the latest on….

SmartSound is Royalty Free Music made easy!
News
SmartSound Professional
Production Type
Sonicfire Pro 6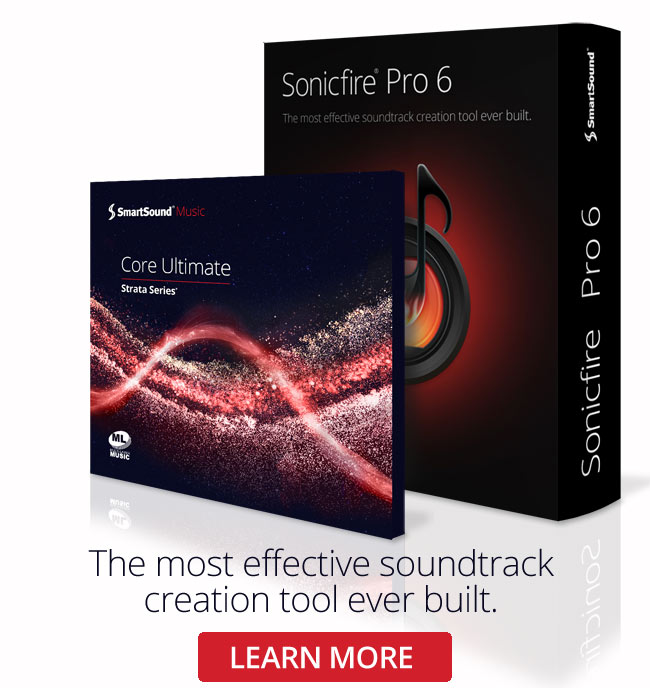 Sonicfire Pro 6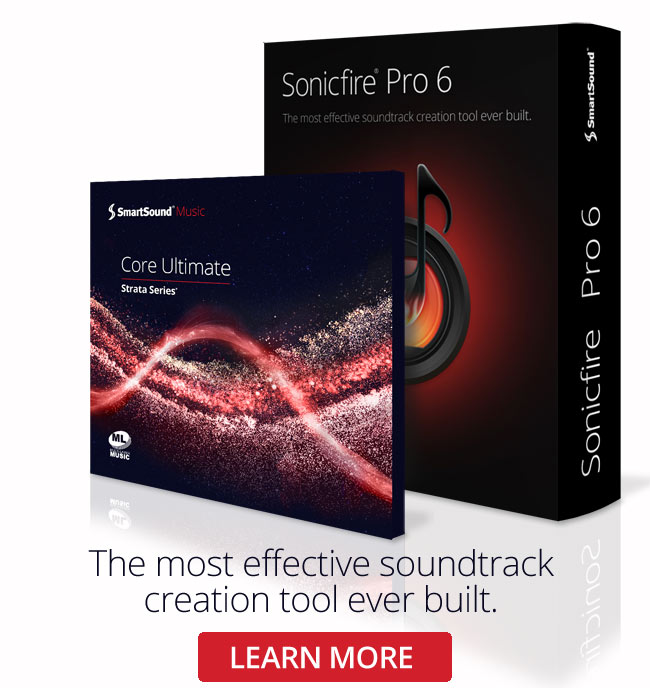 Genre
Featured Articles