Royalty Free Music Blog
Royalty Free Music Search - Part 2
July 30, 2012
In this second of a
two-part series
we're describing how to use the
blog posts
to help you find the right music tracks for your videos.
Blog posts are roughly divided among the following:
New Music
, — to highlight our
newest releases
, which you may not have noticed yet. They may include biographical info on the various composers as well.
Production Types
— which has more to do with the type of video project than the musical style itself. This may range from broad-spectrum, such as
music for an entire movie
, to
corporate videos
, down to even such small-scale, but still common projects like
elevator music
.
Musical Genres
— specific musical styles that could be used in many different production types. These posts include broad categories such as
Royalty Free Instrumental Music
and
Positive Royalty Free Music
, as well as much narrower genres like
Royalty Free Dub Music
and
Royalty Free Hawaiian Music
.
Artist News/Profiles
— gives backgrounds and highlights of the talented videographers who use Smartsound Royalty Free Music for their productions, and the artists that produce the music in the SmartSound Library.
Company News
shares info on how to use the Smartsound website, news about Smartsound itself, and, best of all, info about contests YOU can enter with your own vid masterpieces!
Each of the first three categories can help point you in the right direction. Representative tracks are highlighted and linked directly to the songs, to give you the flavor of the topic.
Additionally, links take you to multiple destinations within the Smartsound website. Example--recent post
New Orchestral Music on 'Inspiring Beauty'
included links to the composer himself, different instruments —
synthesizer
,
flute
,
piano
, genres such as
electronica
,
rock
, and
jazz
, and even very specific descriptive terms such as
uplifting and epic
.
The blog search box takes you to other blog posts related to your search term.
We try not to repeat tracks, to the best of our ability, to give you the widest view of the astonishing breadth of possibilities available through Smartsound Royalty Free Music. Take advantage of the blog post info and all it links to in seeking out the perfect song for your video project…Good hunting!
SmartSound is
Royalty Free Music
made easy!
Production Type
Sonicfire Pro 6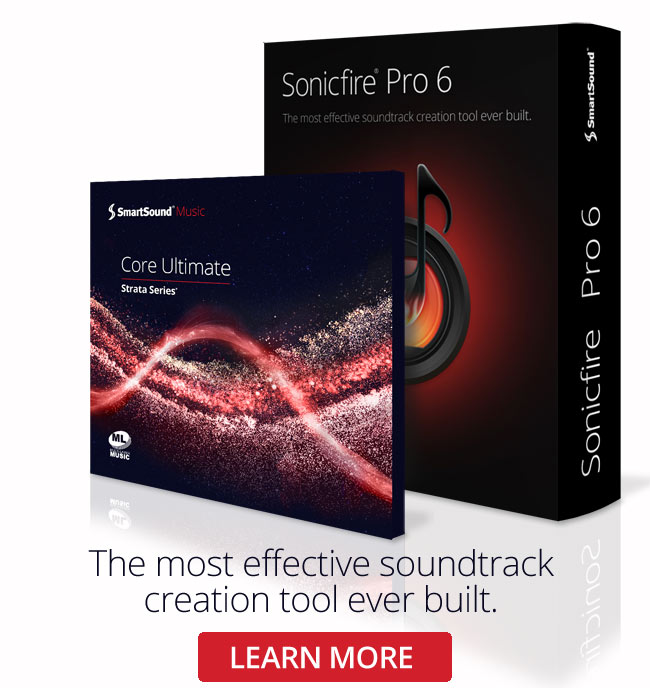 Sonicfire Pro 6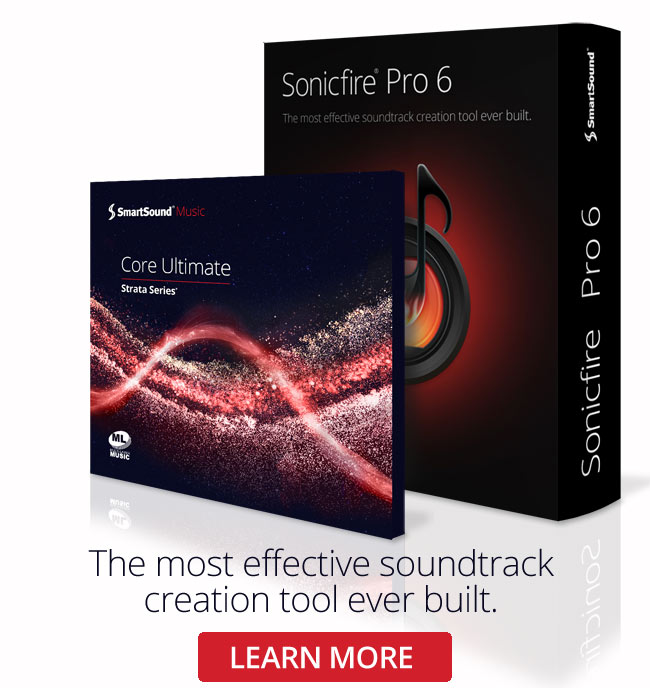 Genre
Featured Articles