Royalty Free Music Blog
Royalty Free Music for the Holidays
Genre ::
November 25, 2013
One of the best parts of life is Holidays, and the celebration of them! Any excuse to celebrate is a good one, and adding Smartsound technology to your video holiday offerings ramps it up to the next level. Imagine sending a video holiday greeting instead of the standard boring letter. Add Chicken Boogie from the Retro Party Album, if it's been a bit of a quirky year, or Doodling Along from Nostalgic Nights if things went smoother.
Feel a bit Scroogy about inflicting another pile of junky presents on your people come this holiday season? Give the gift that keeps on giving and takes up just above zero space—a custom video of what you've been up to this year, set to the sounds of a SmartSound track or two.
Featured Royalty Free Music for the Holidays
From our Royalty Free Holiday Music section you can bring in the cheer with a holiday themed track, such as Silent Night from the Christmas Treasures album.
You could also make up your own holiday and create a video with another unique offering such as Malibu Bingo, from the Retro Party album, or the upbeat I Love to Tell the Story, from Spiritual Outreach.
Anything that pairs humor and good cheer is sure to become a favorite gift. Your voice, action shots of your kids, or your favorite inspirational sayings set to music can uplift anyone on your gift list over and over, whenever they need a boost throughout the year.
For the perfect ending/beginning to your holiday celebrations, the album Holiday Magic features 21 tracks that capture the thrills and energy of the holiday season. A large selection of royalty free Christmas music is complemented by many other classics of the holiday season like Auld Lang Syne and Deck the Halls.
If your production has any relation to Christmas, Hanukkah or New Year's you will find royalty free music you can use in our Royalty Free Holiday Music section.

SmartSound is Royalty Free Music that Fits!
News
SmartSound Professional
Production Type
Sonicfire Pro 6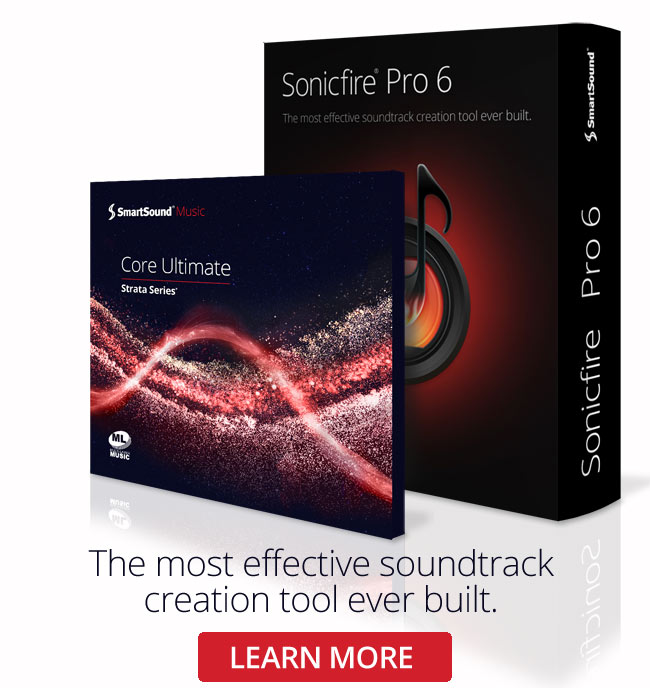 Sonicfire Pro 6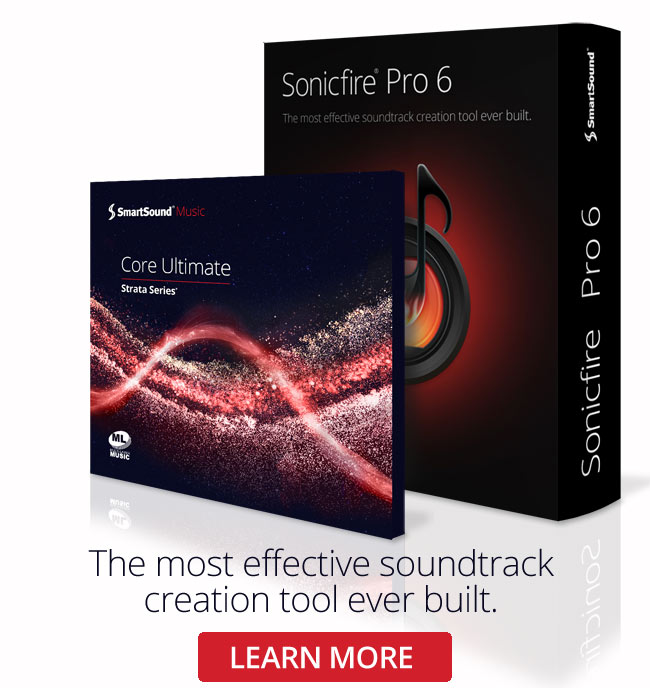 Genre
Featured Articles