Royalty Free Music Blog
Royalty Free Latin Music
Genre ::
April 01, 2014
Aptly-named Latin Flavors serves up a feast of delectable, spicy tracks, guaranteed to make your mouth water. Is it any wonder Latin music brings up visions of food and festivity? Party, travel, or romantic scenes love the Latin touch!

Festive, punchy Cha Cha with Me lights up the kitchen with sassy brass horn riffs, cha cha piano and spirited percussion. Its high-octane energy dances its way through your happiest Travel, Cooking, and home Video projects.     


Featured Royalty Free Latin Music
Fiesta Siesta
makes no bones about perking up for a cheerful tropical scene. Rhodes piano and upbeat percussion star in this light, tongue-in-cheek, Latin
background
.     
Need to add some drama into the dish?
Total Possession
brings out the bold, confident side of Latin, with driving horns, expressive Spanish
guitar
, and tangy percussion spirit. 
Sizzling hot songs from
Spicy Rhythms
are made to dance to—mamba, tango, calypso, served up with a flourish of swirling skirts. Check out the epitome of bouncy, danceable grooves from this album with
Latin Soul
. Latin Band and rhythm section keep things cooking along.
Album
Latin Blend
is another great place to look for not only the authentic classic Latin sound, but also range wider with Latin-influenced pieces. Only dark-haired beauties with flowers in their hair need apply for
Ask Maria
, pure Latin punch with syncopated piano and elegant brass.
Then there's a sultry place for Latin to meet the blues in slow-burning
Highlights on the Water
. Turn up the heat for dramatic moments in Travel Videos with this Rock/Pop Band outing, with edgy guitar and organ keeping it plaintive.
Sexy Latin influence stirs up the mood in sensual Indie Ballad,
Latin Kiss
, from
Emotional Journeys
. Mystical piano and strings soar over an earthy hip hop drum layer. Bring out this urban-flavored song for Short Films, and Indie films.
Whether pensive and sultry, or crackling with energy
Royalty Free Latin Music
never fails to keep it spirited, with Latin American style, emotion, and verve!
SmartSound is
Royalty Free Music
made easy!
News
SmartSound Professional
Production Type
Sonicfire Pro 6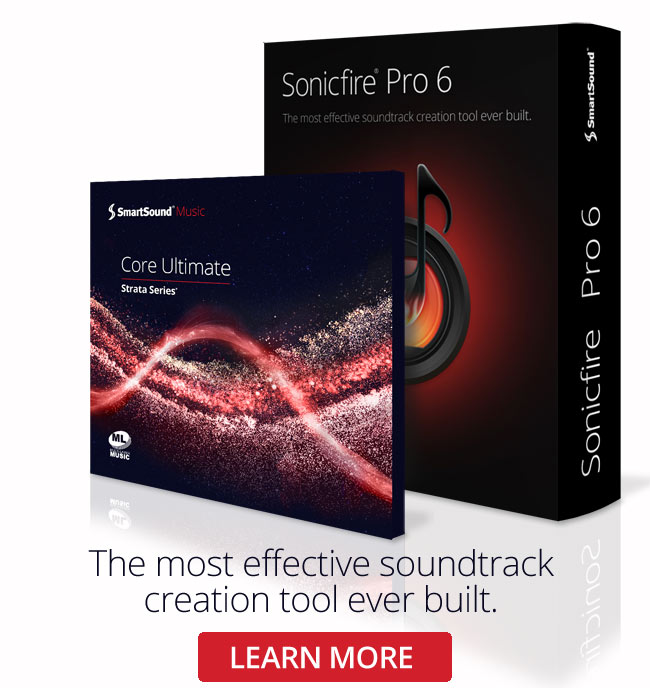 Sonicfire Pro 6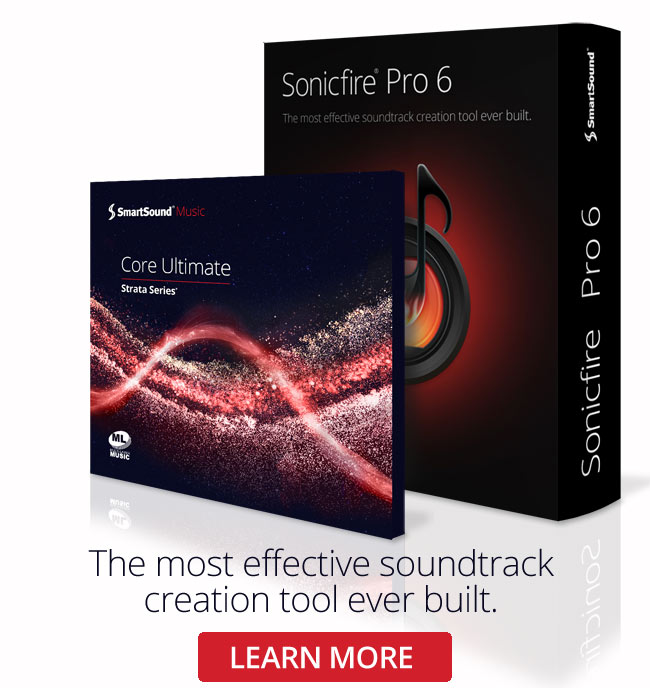 Genre
Featured Articles