Royalty Free Music Blog
Royalty Free Irish Music
Genre ::
March 17, 2014
SmartSound's Royalty Free Irish music kicks your video production into high gear in a few beats or less, thanks to the enduring quality of the genre itself. Irish music remains one of the few genres that have not only morphed and evolved into some of the most popular rock, pop, and soul performers of modern times (U-2, Enya, Van Morrison), but has kept its traditional forms alive and thriving.

Thanks to the popularity of Riverdance performances and Celtic influences, traditional Irish jigs and reels are as well-known as Top Ten tracks, and instantly convey the mood of upbeat party time!

Try to keep your toes still at the sound of festive Irish Reel, from Global Voyage, if you dare, and you'll see what I mean. Travel, Home Videos, and party scenes of all kinds, take off through the crowd like a chicken dance through a wedding reception, with this cheerful, sprightly song. Ethnic ensemble (Ceili band) and Accordion lead the way.
Featured Royalty Free Irish Music

Not far behind is World-style Irish Jig; with Pennywhistle and Oboe joining the band, and the boundless energy of a mischievous leprechaun, it spirits you into a festive mood!

From Smartsound's World Cinema album comes a gentle, pastoral tune showcasing the outdoorsy side of Royalty Free Irish music, Green Isle, and the incredible green beauty of Ireland. This multi-layered track from the Strata series can be made light or robust, using Smartsound's mood mapping technology, to provide a background theme for travel footage.


Album Celtic Evolution reprises traditional Irish tunes and instruments with contemporary production. Calm and tender ballad Inisheer, adds a tranquil note to Travel, Nature, and Home Video productions featuring accordion, vibraphone and guitar.

Traditional instruments take a refreshing detour into modern musical twists with Lord Inchiquin, a calm, light-hearted background for Documentaries and Commercials, being more "Irish-themed," than pure Irish. Then there's happy, relaxed Shashkeen, an easy-going groove featuring mandolin which plays it cool, while keeping it's upbeat flavor.

Wherever Royalty Free Irish music wanders to, whether waxing calm, tender and reflective, or kicking up its heels in a high-energy jig, it always reflects the heartwarming, festive quality of its creators, Irish musicians!

SmartSound is Royalty Free Music made easy!
News
SmartSound Professional
Production Type
Sonicfire Pro 6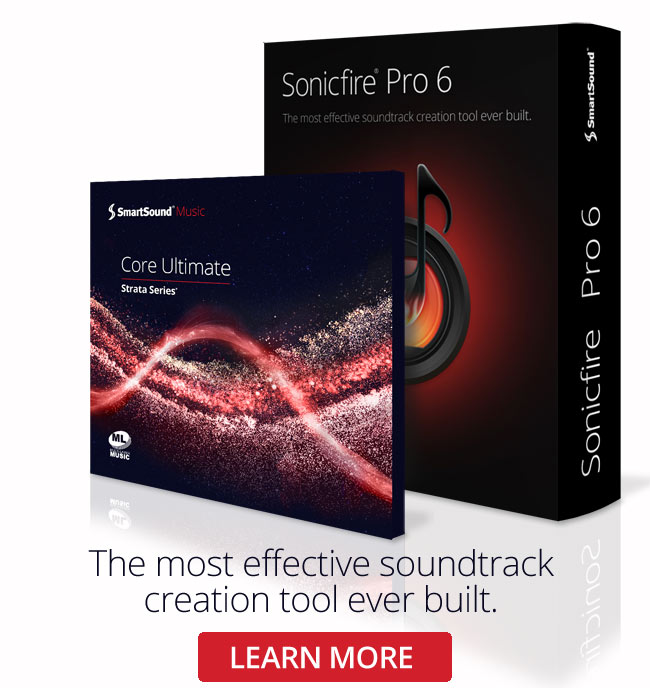 Sonicfire Pro 6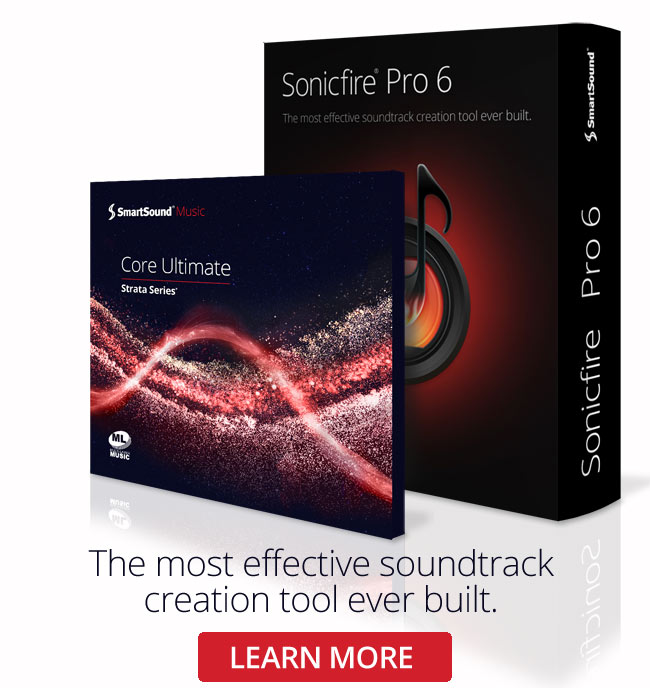 Genre
Featured Articles