Royalty Free Music Blog
Royalty Free Hawaiian Music
Genre ::
April 17, 2014
When I went to Hawaii I knew I was in serious relaxation territory--I caught sight of a local TV newscast, and saw all the announcers wearing Hawaiian shirts! Hawaiian music has become associated with vacationing in the tropics more than any other type music, even Caribbean. Stands to reason with tourism supplying a quarter of Hawaii's economic base…
Featured Royalty Free Hawaiian Music

Album Blue Waters combines the two influences in a breezy collection of relaxed island background music guaranteed to put everyone in the mood for the destination holiday. We all know classical Hawaiian favorite Aloha Oe. This mellow guitar (pedal steel) and ukelele rendition invites your travel and home video viewers to get out their grass skirts and sway along with the palm trees.

Soothing, leisurely Kalua is the essence of laid-back, guaranteed to quench any thirst. Its gentle, quiet strains are as traditional as any tropical pool-side drink with an umbrella to shade it.

The ethnic ensemble dancing lightly over carefree, festive Pacific Rendezvous, soothes the harried travelers and invites them to check their bags at the front desk and head for the pool!     

Which came first, the Hawaiian or the Polynesian? Leave that answer to the anthropologists, or make your own decision comparing these songs to Polynesian Dream, from the same album. Ukeleles do their part to evoke those happy scenes of island heaven that appear so often in our travel dreams!

Hawaiian influence shows up in cinematic compilations, too. Use Smartsound's customizing technology to weave carefree intervals of Hawaiian Holiday through your next Indie Film, Short Film, or Home Video, and give it a contemporary edge. This retro, tongue-in-cheek rendition from album Scoring Essentials brings out sandy beaches, ocean breeze and happy smiles.

SmartSound's royalty free Hawaiian music transports us instantly to cheerful, relaxed days in the sun. Bring out the ukuleles and Hawaiian guitars, and in just a few short notes, you know exactly where you're supposed to be right now, hula dancing under the palms, and forgetting all your woes.

SmartSound is Royalty Free Music made easy!
News
SmartSound Professional
Production Type
Sonicfire Pro 6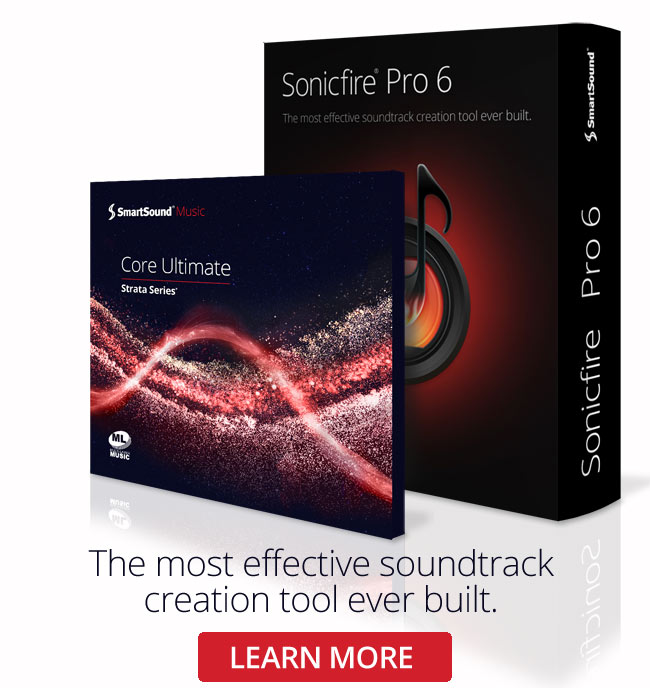 Sonicfire Pro 6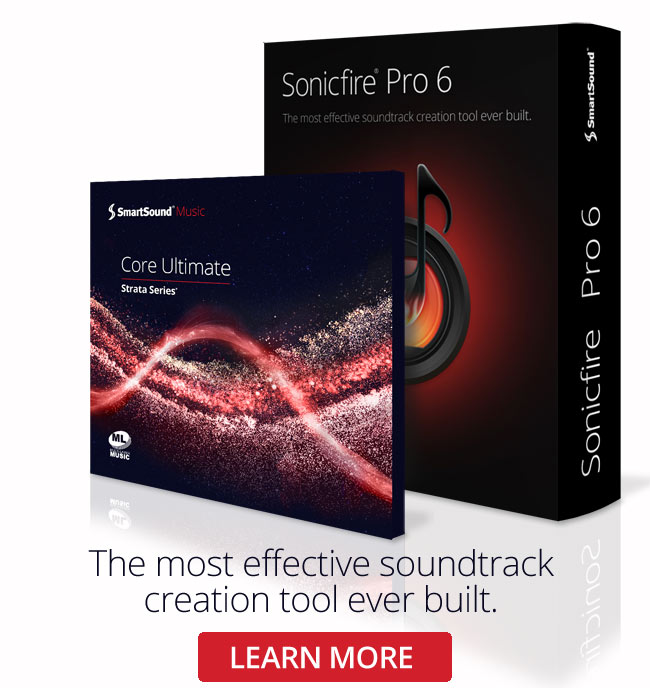 Genre
Featured Articles