Royalty Free Music Blog
Royalty Free Gospel Music
Genre ::
April 15, 2014
Like their cousins, Soul, and R&B, SmartSound's Royalty Free Gospel Music cuts a wide swath. The gospel feel of Holy, Holy, Holy, from the album Hymns Revisited, plays it straight with a soothing, traditional religious theme. The instrument is piano, the style is gospel ballad, and this heartfelt arrangement of the popular hymn is great for church productions and other religious projects.
Featured Royalty Free Gospel Music
Pick up the pace a little with two upbeat gospel tracks from the exuberant album, Swing Bands, Blues, and Gospel. The lively groove of Will You Be There When He Come, jazzes up any celebratory application. Just for fun, rock out your phone visitors with this track for on-hold music!

Bring on the soulful organ and funky beat of Feel The Music Within, a song full of uplifting joy, perfect to inspire confidence in your New Product video.     

Gospel notches up another step in hipness with two fresh, positive tunes from the album Good Times. For the lighter, more positive scenes in your next action-drama, Full Tilt Gospel, makes a joyful noise by combining exuberant piano solos with soulful organ.

R&B Band is the vehicle for this lively outing, as well as for Motown Sound, a retro theme showing off the soul of the mid '60's. Classic Detroit drum riffs and sax licks kick up the tempo for this spirited track, perfect for home videos.

Finally, take another listen to River Runs Deep, from one of Smartsound's latest albums, The Jade Element. The spiritual, yet funky, bluesy feel brings in horns and a beautiful string section as well as vocals to put it right at home in any uplifting TV or Film Drama.

Gospel's roots run deep, too, echoing the indomitable African spirit overlain on hopeful religious notes. Soulful, warm, and energetic, Gospel is always at home wherever inspirational, lively, and catchy are needed!

SmartSound is Royalty Free Music made easy.
News
SmartSound Professional
Production Type
Sonicfire Pro 6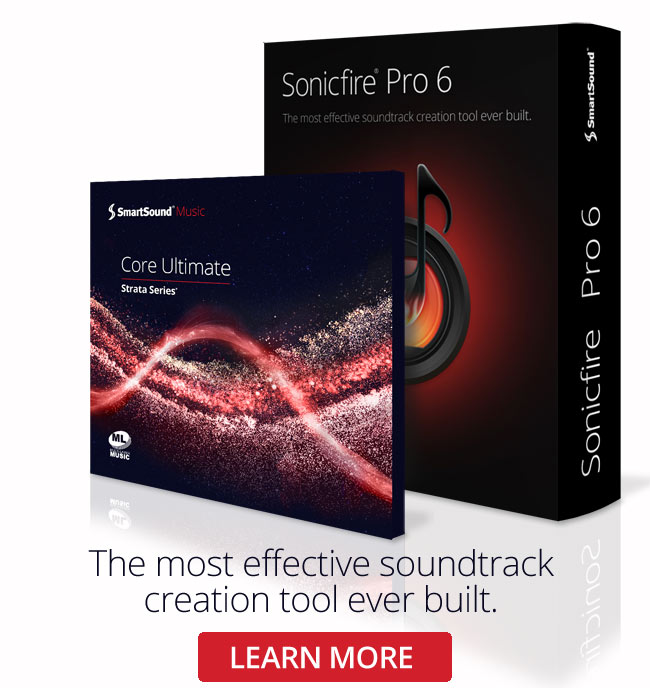 Sonicfire Pro 6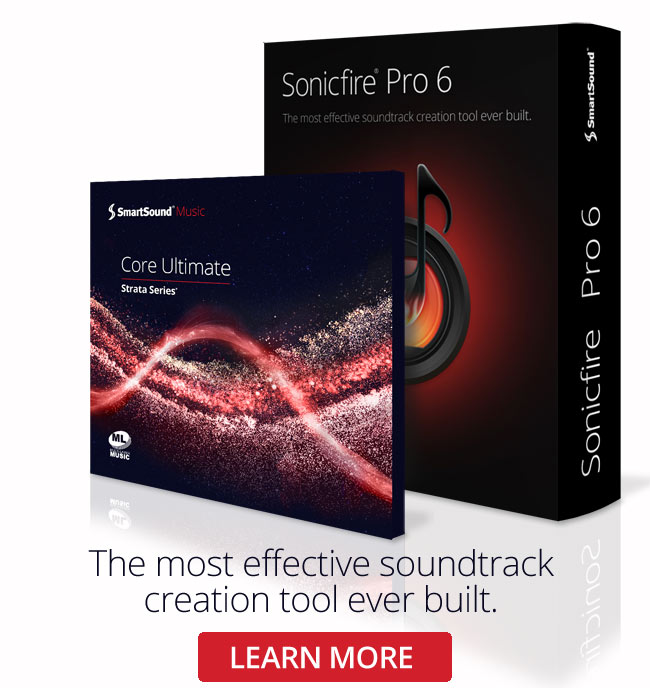 Genre
Featured Articles