Royalty Free Music Blog
Royalty Free Folk Music
Genre ::
July 29, 2014
Most people recognize folk music when they hear it, yet it's not easy to define. Coming from the German "volk," – "of the people," traditional folk music is often unexcitingly labeled "music of no known composer," or "passed down through oral tradition." It's usually at least as old as the 19th century, but may even pre-date that. Some types of folk music are called world music.

Contemporary folk music reached a peak in the 1960's, being based on a revival of older folk styles. Whatever the era or style, SmartSound Royalty Free Folk Music includes generous examples of both. Technically, most Smartsound music is of modern composition, though some, like this one, are based on traditional songs:
Featured Royalty Free Folk Music
Kick up your heals with festive Scottish tune Jenny Dang the Weaver, and join the dance. Travel, Home Videos, Commercials, and Nature scenes would have fun with this refreshing number complete with bagpipes, from Celtic Evolution.

The nineteen tracks of exotic Global Voyage album take you to every imaginable corner of the globe from Africa to Ireland to Tibet, and are heavy in folk music. Ethnic ensemble with balalaika energizes a lively Hungarian Folk Dance, with a persistent melody as infectious as it is spirited.

Celebrate Travel footage, Home Videos, and Jewish wedding scenes with cheerful Israeli Folk Dance. Accordion strikes the folk note, while the melody gathers momentum exuberantly. Don't start if you can't finish!   

Back home in America, folk music looks like ragtime, bluegrass, Cajun, and traditional country. Examples abound in the Smartsound lineup, especially in the Grass Roots album. Spirited Mandolin, Banjo and Violin (Call it "fiddle" in hillbilly territory, or prepare to pay the consequences.) join the Country Band for Watermelon Seeds, in a backwoods hoe-down. Use this outdoorsy track in a Southern Biography.

Contemporary folk music (think Joan Baez and Woody Guthrie) often blends folk elements with country rock, or English-based ballads, such as Greensleeves (Christmas Treasures), and the folk influence can show up in many locales. For instance Union, from album Love Stories, reprises a gentle summer day in England with acoustic guitar and piano, and is a worthy backdrop to a Tribute/Memorial or mountain wedding.

Even Pop-folk themed Second Look, from Onward & Upward sparkles with fresh, uplifting folk elements for an easy-going On Hold Music or Spoken Word/Narration application.

Like folk music itself, Royalty Free Folk Music from SmartSound spans vast reaches of both time and space. For all its huge breadth, it still stays down-home, bringing up scenes of joyous or gentle celebration in the lives of the everyday people we know and love.

SmartSound is Royalty Free Music made easy!
News
SmartSound Professional
Production Type
Sonicfire Pro 6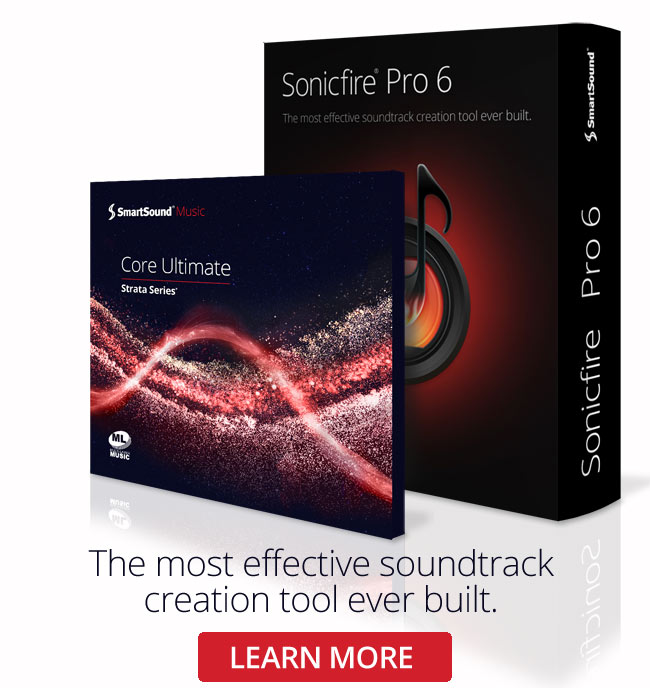 Sonicfire Pro 6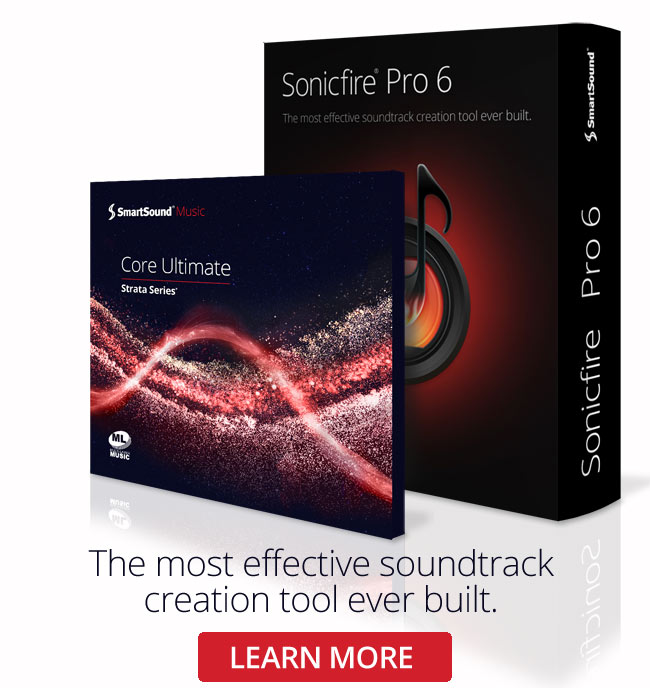 Genre
Featured Articles