Royalty Free Music Blog
Royalty Free Country Music
Genre ::
June 18, 2014
Royalty Free Country Music features catchy upbeat rhythms, ballads and barroom blues. Contemporary Country goes to town with Southern, confident Beer Bottle Blues, a no-frills gritty guitar jam that kicks back and wails it for a biography or any scene needing the good-times Country/Folk feel. Tasty funk guitar licks strut through the nightlife scene with Down Home Funk, in a fresh country-soul blend.

Featured Royalty Free Country Music
Super-catchy and gutsy,
Roughneck Stut
, brings in Country Band and Electric Guitar with a hefty groove that owns the road, and sets the scene for clips of people working together. Perfect for Biographies of down-home heroes.
The more authentic, original stylings of Country Music are right at home in
Country Jamboree
, stopping off for rodeo thrills, cattle drives, and campfires on the lonely prairies. Acoustic guitar, sliding harmonica and violin gather round in
Chuck Wagon
, an old-fashioned theme with a sly contemporary lilt.
Pedal Steel Guitar strikes a confident, outdoorsy note in
High Plains Drive
, while irresistible
Leather and Silver
, hits the trail on your Palomino.
Sprightly
Pickin Parlour
, showcases the energetic sounds of acoustic guitar, mandolin and fiddle to perk up the beat for a festive toe-tapping scene in an action-drama.
Album
Grass Roots
features a selection of bluegrass-flavored tracks perfect for scenes of traveling through the countryside or folksy family gatherings. Many of these cheerful acoustic songs, such as
Backroads
, bring in authentic instruments like violin, mandolin, and cello.
If your taste heads more in the rock direction, check out
Rockin Country
for a collection of upbeat country and Southern rock styles. Raw, bluesy
Peach Street
, for example, trots out Dobro, and Electric Guitar in a strutting rock blues track that takes you from here to Georgia and back.
Uniquely American,
Royalty Free Country Music
highlights the best of purely American music history, stomping out the blues with it's fresh-faced, matter-of-fact charm and high good spirits.
SmartSound is
Royalty Free Music
made easy!
News
SmartSound Professional
Production Type
Sonicfire Pro 6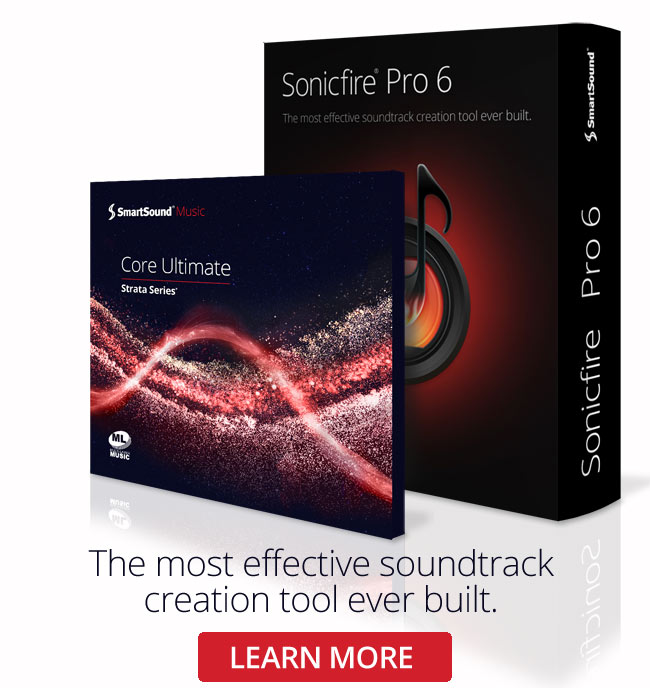 Sonicfire Pro 6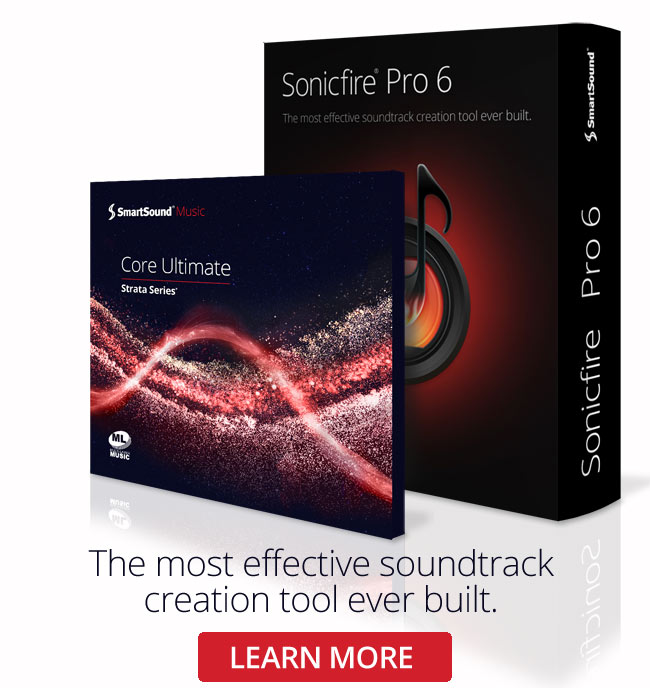 Genre
Featured Articles