Royalty Free Music Blog
Royalty Free Christmas Music
Genre ::
December 31, 2013
Everyone loves festive Christmas music. If you're producing a holiday-themed movie, television show or pilot, commercial or video piece, sprucing up the soundtrack with the spirit of the season is a must.
Featured Royalty Free Christmas Music
At SmartSound, we've created a comprehensive
royalty free holiday music library
. You'll find all your Christmas favorites as well as our own unique renditions of timeless yuletide songs. Whether you want a classic sound or a more contemporary feel, our Christmas music collections run the gamut.
Our
Holiday Magic
album combines timeless Christmas carols and fresh reboots of popular seasonal songs. These cheerful and uplifting melodies perfectly capture the wonder and optimism of the holiday season. Some of the classic carols you'll find on Holiday Magic include an
oboe
and
horn-driven
version of
O' Christmas Tree
, and an
orchestral
rendition of
Hark the Herald Angels Sing
. Need music for a New Year's Eve party scene? No problem! We've captured the harmonic raptures of
Auld Lang Syne
with full,
big-band
sound.
On each of our albums,
traditional
Christmas collections appear alongside original holiday arrangements, heightening any subtle holiday atmosphere. Got a shopping scene in a crowded mall? Our
Christmas Shopping
medley underscores the
happy
hustle and bustle of the holiday shopping season! For a more
stately
, pensive tone, Rabbi Storyteller and
Hanukkah
are two tracks you'll want to check out.
You'll find even more to love on our
Christmas Treasures
album. This holiday album highlights beloved seasonal favorites, rendering each in a completely unique style.
Jingle Bells
is performed in a
classic rock
style.
Greensleeves
is performed as a
country-tinged
waltz.
Boughs of Holly
imbues the Christmas favorite Deck the Halls—with a
funky
, hip-hop beat.
The music on these compilations is also ideal for commercials and public service announcements created for holiday broadcast. Instead of using the same old song versions, add a unique touch to your production without sending your budget soaring! You'll find SmartSound's Christmas collections to be as well-priced as they are versatile and complete.
SmartSound is
Royalty Free Music
that fits!
News
SmartSound Professional
Production Type
Sonicfire Pro 6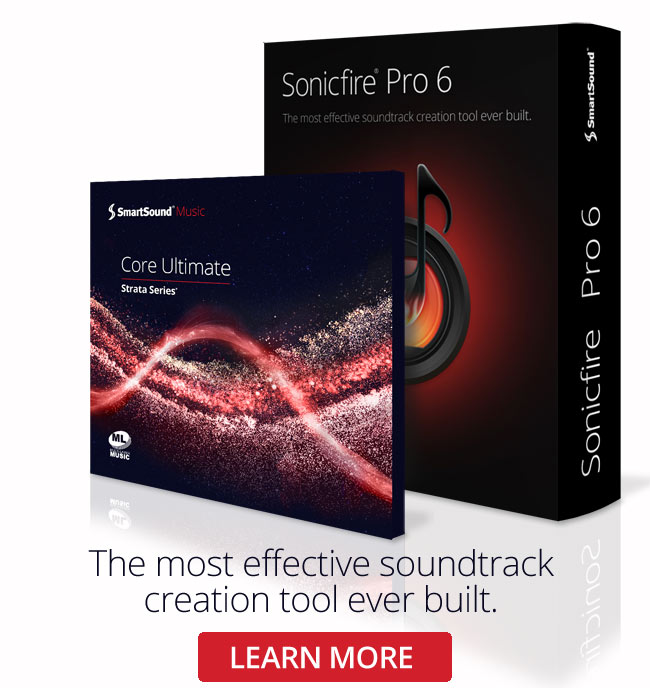 Sonicfire Pro 6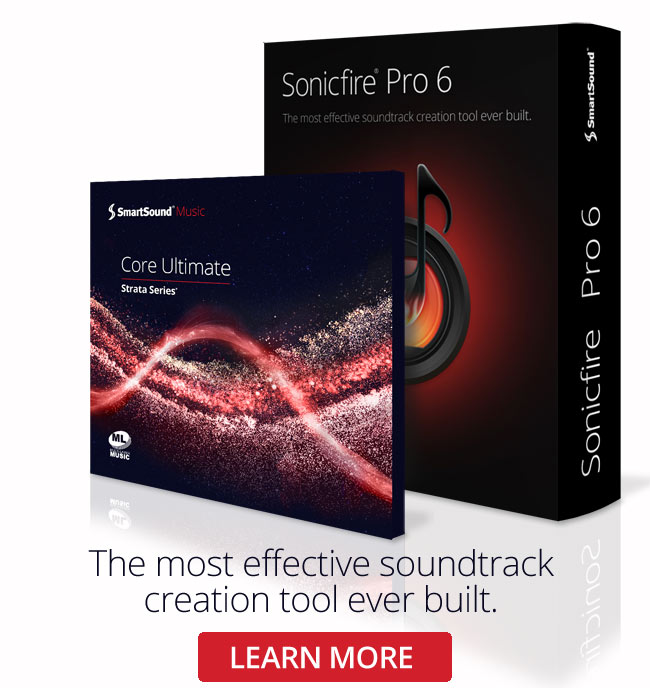 Genre
Featured Articles