Royalty Free Music Blog
Romantic Royalty Free Wedding Music
Production ::
February 24, 2014
We expect weddings to be romantic, and SmartSound's Romantic Royalty Free Wedding Music doesn't disappoint.  These tracks are serene, touching, and intimate, showing the tender side of romance.
Acoustic guitar and oboe, as well as some subtle, but ever-present percussion create a heartwarming, intimate background in Bach Guitar from the Full Spectrum album. 
A marriage of two gentle souls is celebrated appropriately enough with lyrical, mellow Altar Prayer, a quiet specialty song from album Inspirational Guitar.  Soft and serene, this refined ballad could as easily provide a religious backdrop for a Tribute/Memorial production; one more suited for a "Celebration of Life" ceremony than a somber funeral.
Featured Romantic Royalty Free Wedding Music
From a completely different album, Classical Masters, comes another solo acoustic guitar song in the romantic vein, called Classical Movements.  This tranquil piece from popular SmartSound composer, Craig Riley, tells a story of elegance, as well as extreme caring of the weddings hosts for the well-being of their guests.
The bride and groom might enjoy a quiet dance together later in the reception scene with sensual Afterglow from the Romance & Memories album.  Bringing elements of Easy-Listening/New Age, and Smooth Jazz, this calm track eases you into a mellow mood, and makes for an inspiring break from the hectic intensity of wedding festivities. 
From the same album, heartwarming, gentle Discovery makes a perfect cut to wind down the reception, send the happy guests home, and the new couple on their own voyage.  It speaks of conclusions, and new beginnings, in soothing ballad style.
Romantic Royalty Free Wedding Music from SmartSound speaks to the uplifting, gentle moments in a wedding scene or production.  Use them to underscore touching themes in a romantic wedding scene, the emotional counterpoints that heighten the more exuberant moments with their mellow statement.
Additional ideas for Romantic Royalty Free wedding music may be found at
http://www.smartsound.com/blog/wedding-royalty-free-music.html--published December 11, 2013.
SmartSound - The Only Customizable Royalty Free Music Library.
News
SmartSound Professional
Production Type
Sonicfire Pro 6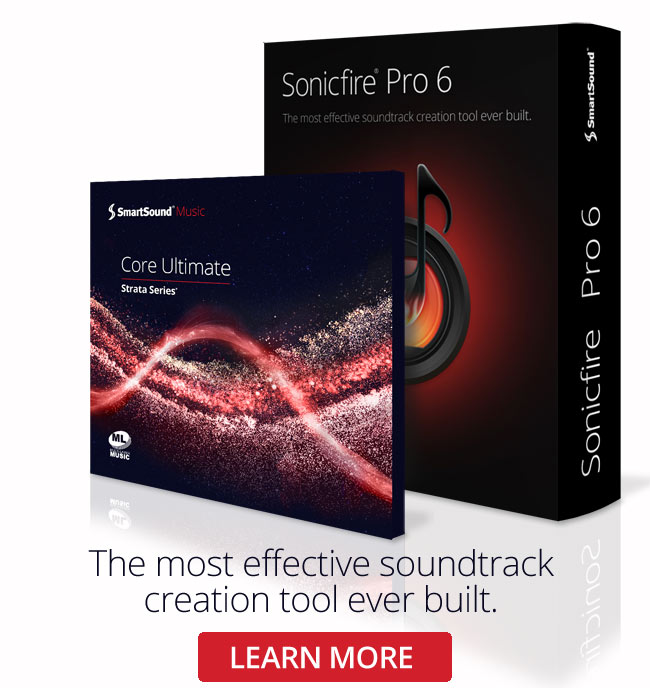 Sonicfire Pro 6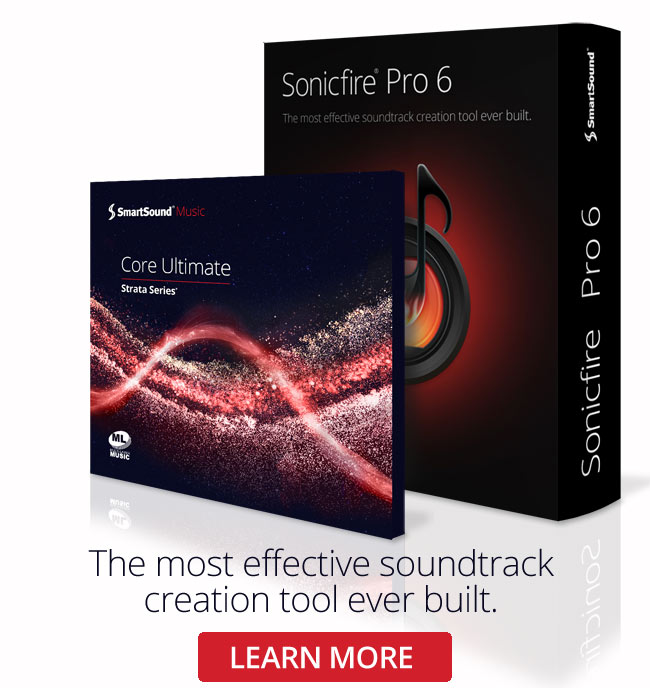 Genre
Featured Articles